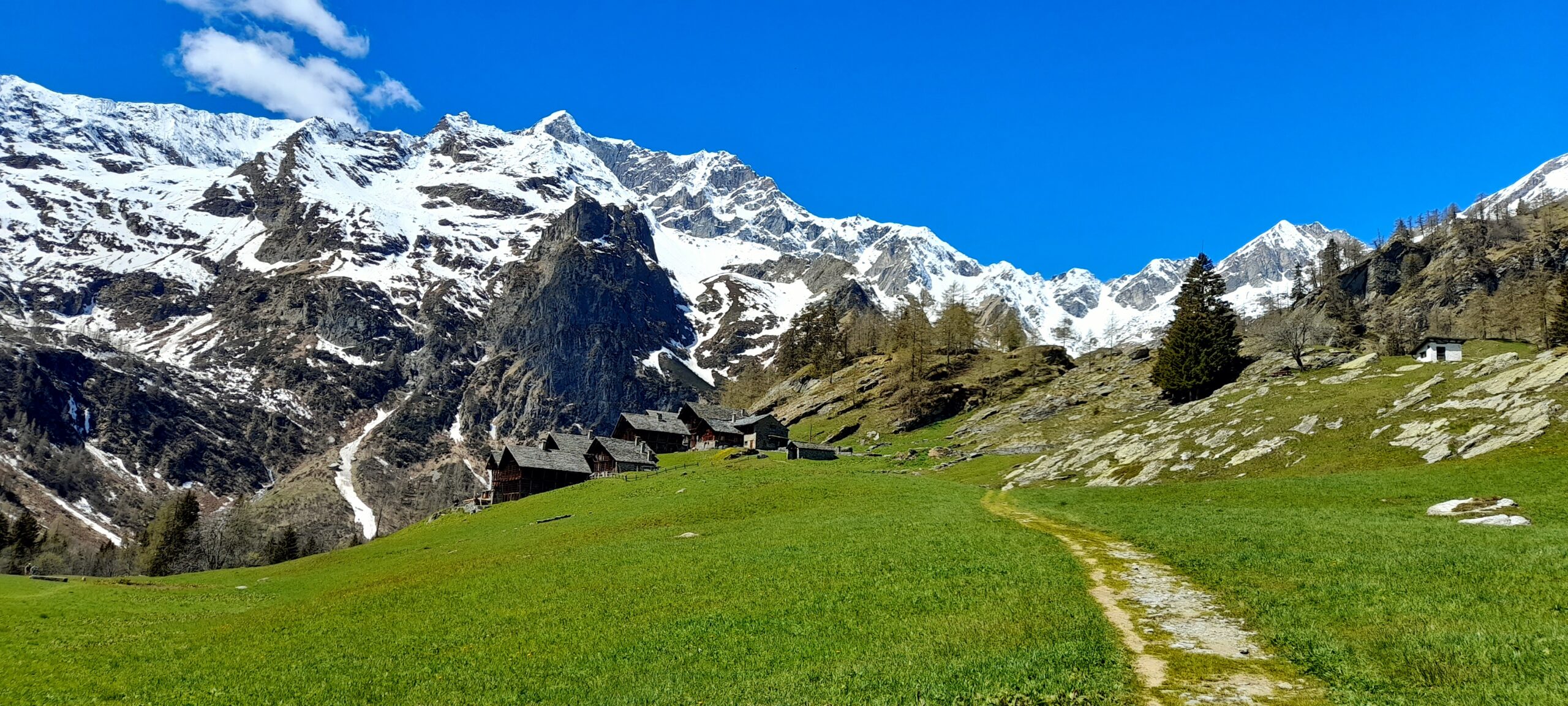 April sweet sleep … the first warmths pamper the plants and lull the thoughts but nature has no time to rest, it must be decorated with flowers, bells, gems .. it never dresses in luck, everything it wears is perfectly designed by Mother Nature.
The Natural Park is worth a visit: starting very early in the morning, if you happen to hear crackling sounds and a snort from a locomotive, you look in the clearings among the rhododendrons, a new train does not pass, it is the courtship song of the Galli Forcelli.
Walking along the historic mule track that starts from the White Water Falls it is very easy to find the Ibex sleeping peacefully or fighting each other crossing their mighty horns. You will hear a lot of noise because the horns are hollow but don't worry, it's just their way of establishing hierarchies and priorities.
Nature teaches but nature feeds. During the days that gradually get longer, let's arm ourselves with a basket or paper bag (we are Green and this year has been proclaimed the International Year of Sustainable Development of the Mountains, by ONU) and go for a walk through the hamlets looking for edible herbs. The grandmothers used to say "Any herb that raises its head is good for soup".
We find the "cicorietta" dandelion, the "verzole" Silene, the "languages" Bistorta, the vegetables .. not everything goes in broth, they are also excellent for preparing Easter cakes and omelettes.
Don't you know what to do for the Easter holidays?
The ski lifts are still open until April 25, the high-altitude slopes in Cimalegna, the black Olen slope and the slope that descends to Lake Gabiet are available.
The more daring will go as far as Indren to tackle the steep slopes with skins or to create colorful ropes. The less lazy and the more trained will go to the discovery of the territory along cycle paths. The longest and most varied starts from the Schennine bridge (the beautiful areas in Walser language) and descends along the whole valley alongside the Sesia river and passing through small villages. You can rent e-bikes made available by the Municipality at the Base Camp sports shop where you will also find a recharging point.