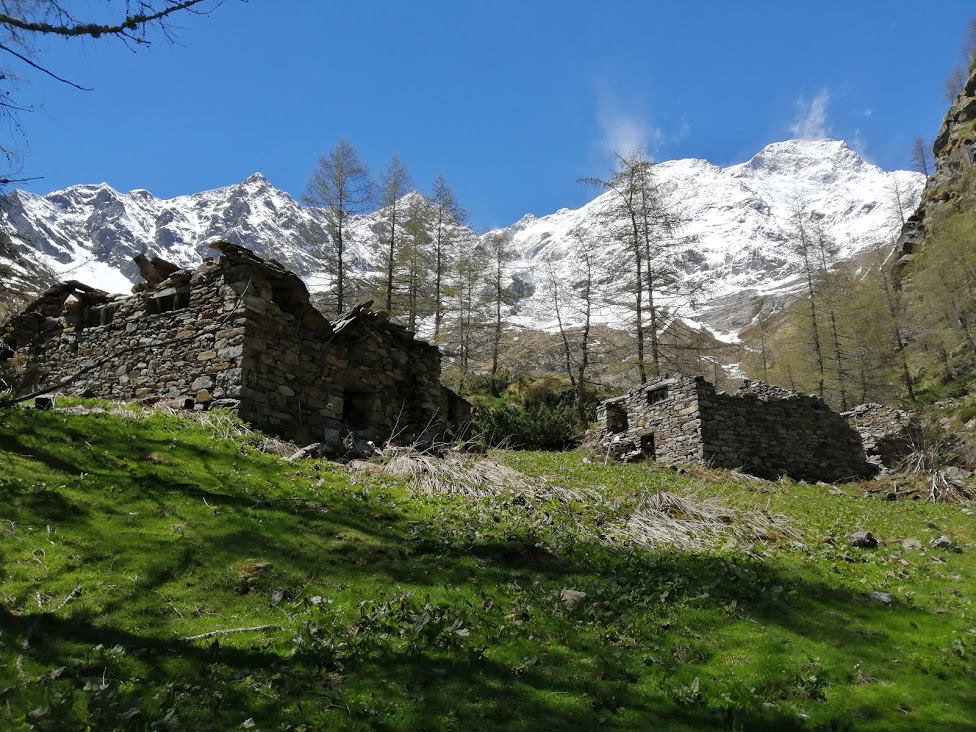 Also known as mother's and roses' month, May is the edge between winter and summer; the village falls asleep with the blanket and wakes up with the cuckoo's singing.
Cuckoo! Cuckoo! Cuckoo! How many cuckoo? Asks the daughter.
Tunna answers :
" Three, Three years is the time you have to wait  for leaving your nest and prepare the dowry."
In fact, Cuckoo (Kuker in Titzschu ) in the Walser tradition, marked the time left for girls before getting married.
Have you ever heard about Walser's dowry chest?
Try to imagine how full of grace and beauty were the rough wool shirts; men could just be astonished and delighted!
Even in their essentiality, work clothes were decorated as well.
If you'd like to know more about this kind of clothing and the Walser tradition , visit us at the Walser Museum in Pedemonte hamlet! Open every weekend from 15 to 18. ( M: +39 347.1377404)
May is also the best time to start exploring the valley, let's fill our backpack with some De.Co products!
Sheep, cow &  goat salami; both aged or herbs cheeses are just examples of delicacies you could find.
Ask to the Tourist Office for some information about local farmer and enjoy some of their crop  in our restaurants.
If you are pic-nic tempted, here you'll find the map with all the equipped areas.
How delightful is to eat a sandwich, surrounded by a larch wood, with the Monte Rosa's view!
Did you know that larch needles are soft? That's because they are renewed every spring; they will later on turn into red flowers, then converted into the typical toning Grappa.
During weekends you can also  spend your lunch time in some of our Refuges;
if you don't want to get disappointed check this list of the open ones.
Rifugio Pastore Alpe Pile
Rifugio Zar Senni  Otro
Rifugio Valle Vogna Sant'Antonio  and Agriturismo Edelweiss  in Peccia hamlet.
Alagna is well known also for adrenaline outdoor sports, during spring Sesia River is a hot spot for Canoa, Rafting o& Kayak.
If you are interested in river sports , click HERE.