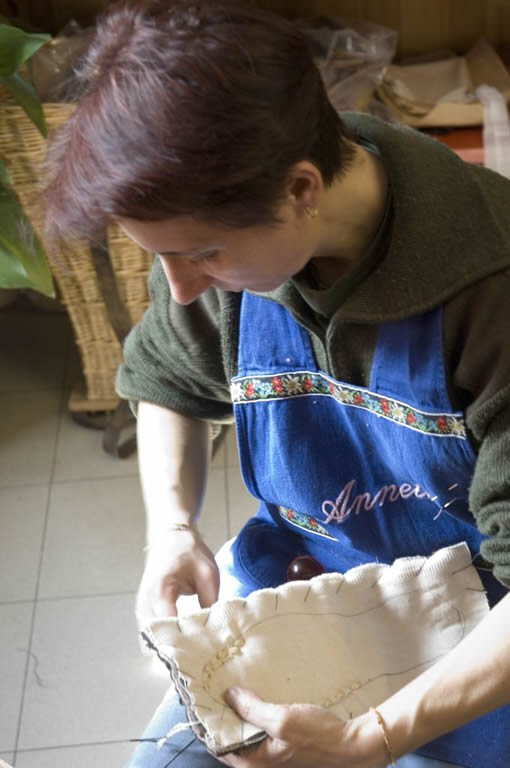 The valesesian Scapin has antique origins which started with the first Walser settlements in Valsesia. They were created out of necessity by the mountain dwellers for warm and robust footwear. Today they are still rigorously manufactured by hand with one exception only, the material is more valuable than before, for example cashmere, velvet and alpaca. Before, the soles were made of canapa rope, whereas today, it is made of pure vegetal fibre to maintain and continue the tradition of comfort and warmth of this unique footwear
Valsesian Scapin
Almost definitely the scapin, also known as "scufun", was invented by the Walsers. Only a population which had to face the difficulties of high-altitude life could design comfortable, strong and warm footwear which was also economically feasible. The fundamental raw materials were off cuts and remnants of fabric which were no longer suitable for making clothes, and very strong hemp used to make the soles.
There are two traditional crafting techniques: the first involves the use of wooden forms and exterior stitching; while the second requires no use of forms and has interior stitching. Nothing has changed in the crafting process, which is still performed completely by hand; only the materials used today are new and often valuable, with a choice of felt, velvet, alpaca, cashmere or fabrics featuring ethnic patterns.