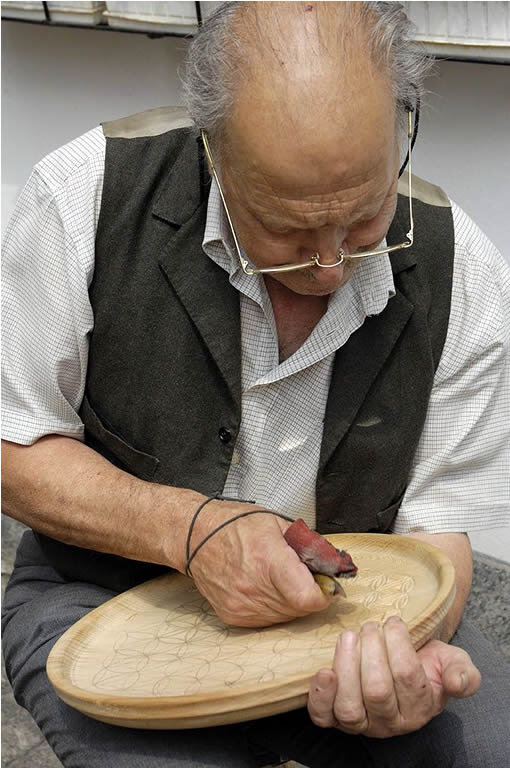 From a father who was a carpenter and cabinet-maker from Rassa and from an infancy and childhood as a shepherd, he inherited the passion for working with wood and the knowledge of the objects used in the life of a shepherd. After retirement, both reappeared to flow into a production of handcrafts, from the search of the wood to the realization of an object. In a small room, once a shed for goats, he sings mountain songs while he works. " Nowadays they call it a hobby, but to me it is only a great passion."
Wood
Woodworking is the most traditional sector. It has remote, household (just think of the typical Walser houses and everyday items both large and small) and religious origins (from the grand works of the Sacred Mount of Varallo to the more modest decorations of the small oratories scattered throughout the valley).
It is a sector which solved the problems of the creation of utensils and furnishings, from furniture to crockery, but is also one of the ancestors of the modern hobby, having helped the valley dweller to pass the days of enforced rest during the long Valsesian winter. Today, many artisans combine the use of "mechanical" innovations with traditional techniques, and their productions range from sculpting to carving, from restoration to carpentry, from turning to making string instruments or weaving straw. Skilled hands create or renew works, striving to achieve harmony between traditional techniques or patterns and modern requirements.