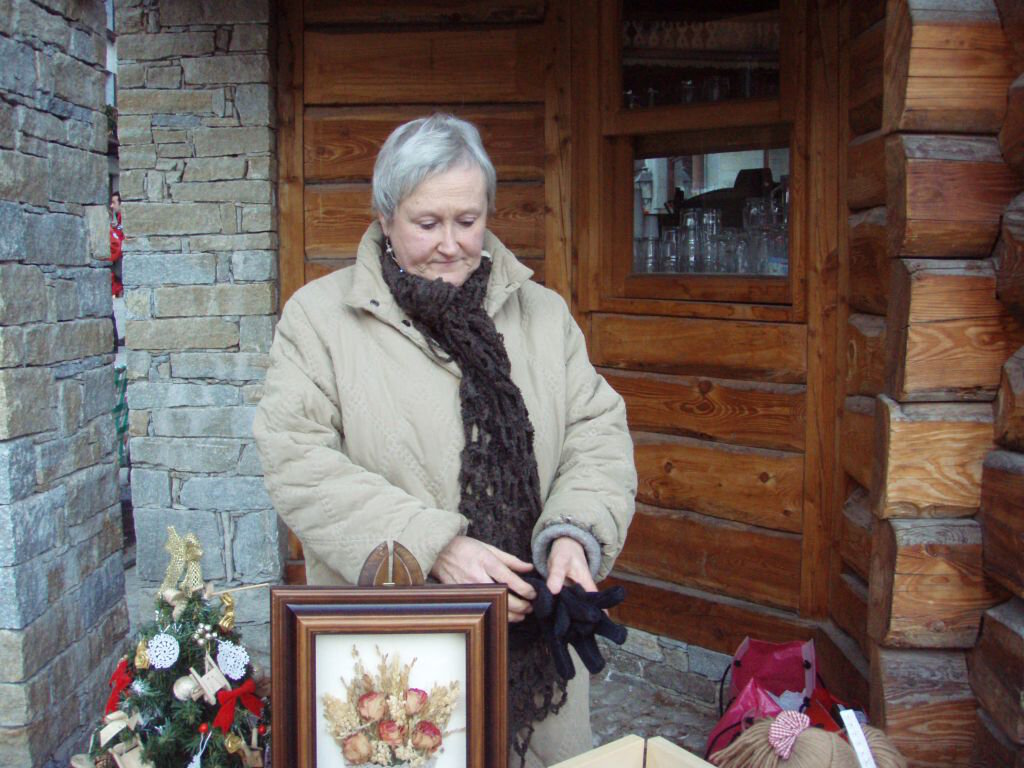 The Valsesian Puncetto or small stitch was invented by the women of Valsesia who patiently stitch this precious lace steeped in ancient wisdom and tradition.Giuliana is one of these women who with great perseverance continues the tradition working from her home in Ekku, a village of Alagna. Knot after knot in an alternation of empty and full sequences, the same design for centuries, Giuliana creates exquisite designs for traditional garments and linen.
Valsesian Puncetto
No one can say who made the first Puncetto nor when it happened: the only thing that's sure is that it as an art invented by the Valsesian women who, despite the fatigue of their everyday tasks, succeeded in creating masterpieces of precision and patience.
The techniques of Puncetto have been handed down through the centuries and always involve the exclusive use of needle and thread, joining together thousands of tiny knots to create, with a series of solid blocks and empty spaces, the previous embroidery used to decorate clothes, furniture and windows. Legend says that the designs were inspired by the world around their creators, using examples such as the ice crystals that make up a snowflake. The Bottega Artigiana of Varallo and the various permanent and temporary exhibitions are opportunities to admire these simple yet sublime items. But above all, puncetto is more a representation of everyday life than something to be exhibited and every house in the valley which conserves the trousseau of a great grandmother, the curtains made by an aunt or the first efforts of a daughter who's just learning the technique, could be a small museum.
INFORMATION AND CONTACTS
Fraz. Fum D'Ekku – Alagna
Phone 0163 91549