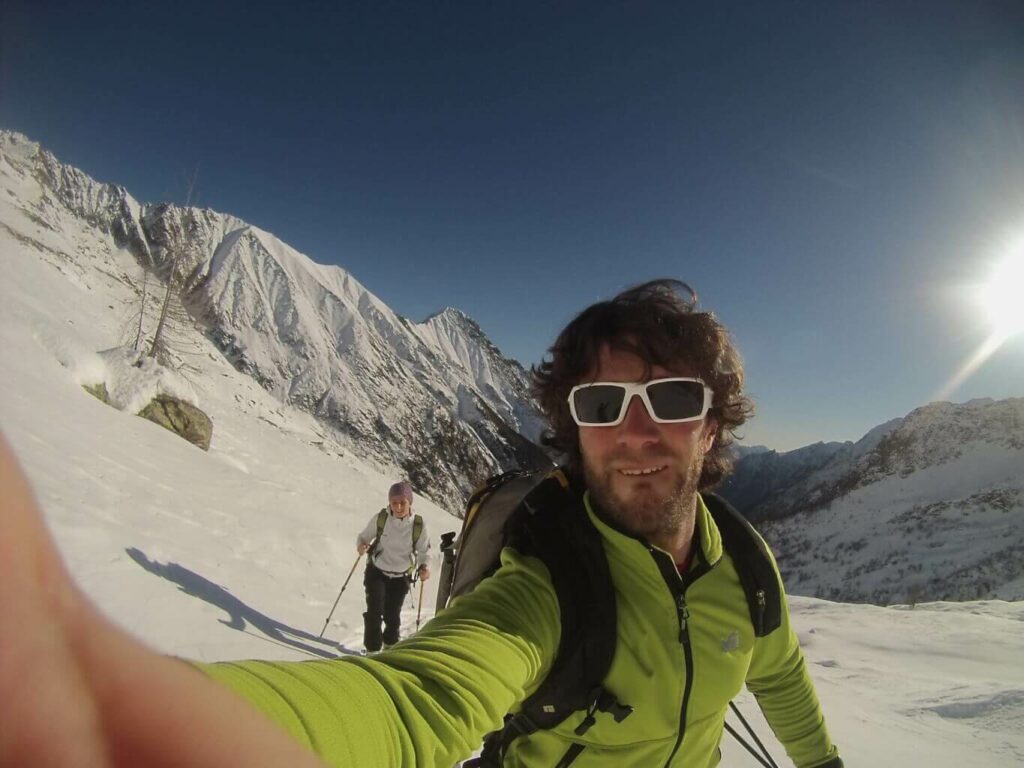 Hi! My name is Giancarlo, but everybody call me "Gianca". I was born in 1982 in Varallo and now I live in Balmuccia.
Since I was a child I experience the mountain: I spent my weekends walking in the mountain and sometimes going jaunting with the GRIM (group – young – in the mountain). When I was 14 y. o. , thanks to my eldest brother, I began trekking and climbing; in that moment a new life started and I spent my weekends climbing with friends: wall rocks in summer and icefalls in winter; but not just climbing: in winter I loved skiing in the powdery snow, down the glacier in Valsesia or around the world. Then I decided to follow a dream: transforming my passion into my job, becoming a mountain guide and giving me the possibility of sharing and transmitting my love for the mountain to my clients and friends.
My dream came true in 2011 when I attended all the courses and finally passed the exams and became a mountain guide.
Now I try to earn my living with this job and I am really satisfied of my choice because at the end of the day, maybe in front of a beer, my clients say "Thanks" to me, but it's me that say "Thanks" to them for giving to me the chance of living with him such a wonderful day! Ah, I forgot to say that I also take part to the Mountain Rescue as technician of air ambulance.
Bye Bye! I will be glad to meet you once in the mountain!