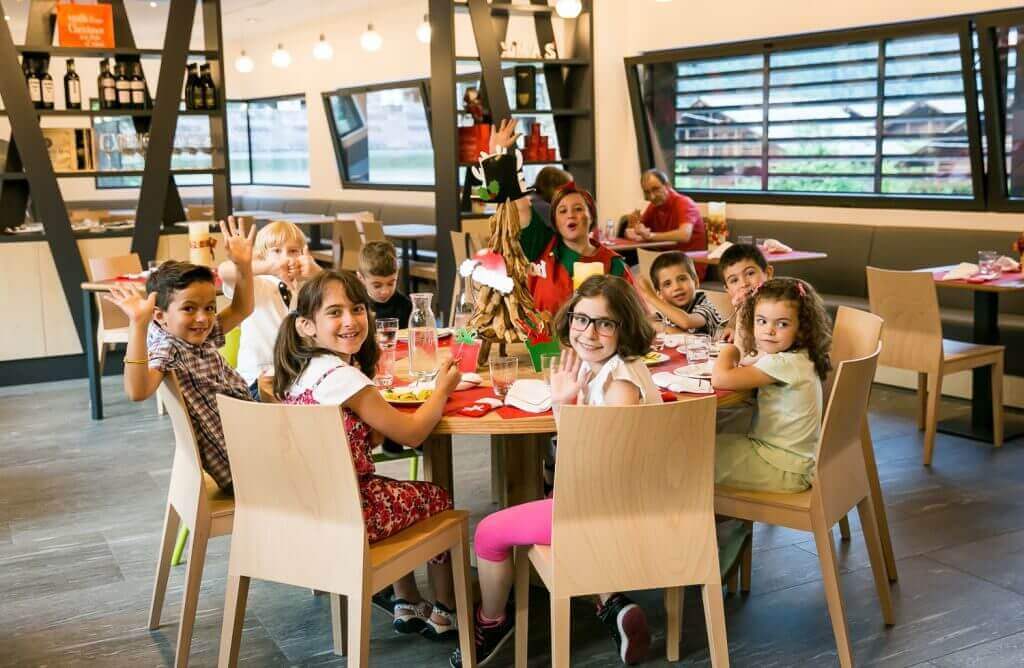 The Restaurant Biancospino is a family restaurant and part of Hotel Mirtillo Rosso
What is a FAMILY RESTAURANT?
The children's taste buds are tempted before the food even touches their lips! Their timing is not the same as that of adults, and they dislike lengthy gastronomic meals. We parents, however, love taking a little more time to savor a tasty speciality and a good table conversation. Hence the choice of a buffet dinner where the children can choose what they want to eat and they help themselves. After dinner? All the children off to the miniclub where they can dance and play until 10pm!
BIANCOSPINO Family Restaurant
Telefono+39 0163 91810
E-mail: Book a table now!