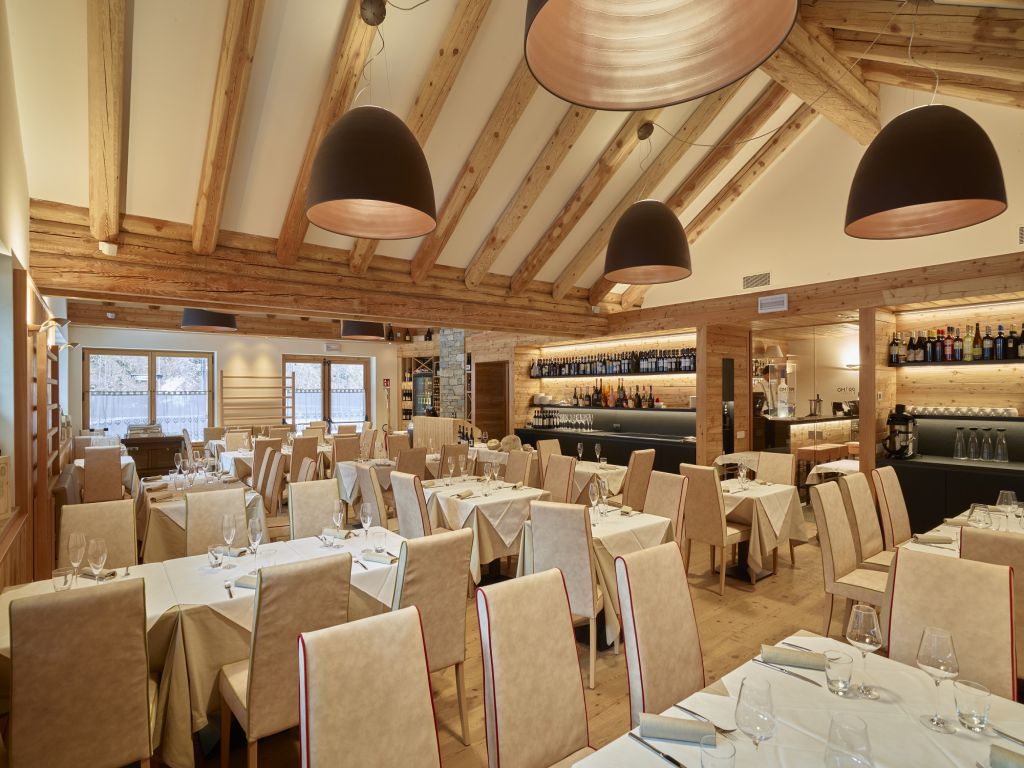 Corno Bianco: a new cuisine in Alagna
Corno Bianco restaurant celebrates this land and its tradition, drawing on a skilled and creative use of local products in a sophisticated game that revisits and combines taste, local traditions and seasonal products.
Il Corno Bianco's cuisine blends together memories and local products with innovation and creativity: the restaurant becomes a place where past, present and future come together. Here, guests can start or conclude their visit and discovery of the local area, exploring culinary excellence and long-lost emotions. The restaurant privileges seasonal products and the alternation between traditional flavours and dishes with an international taste, offering a modern and creative menu. Every dish is thoughtfully created with great technique, professional skill and care, and enhances the passion for cuisine and the truly authentic taste of raw materials: meat, fish, cured meats and cheeses of Valsesia and Piedmont.
The elegant dining room is decorated with larch wood furnishings, giving it a unique and unmistakable style that blends perfectly with the surrounding environment, and can accommodate up to 80 guests: in the morning it offers Guests a breakfast buffet.  At dinner time, it is open also for external Guests. Reservation is recommended.
Restaurant Corno Bianco
time 19:30 – 22:00
Phone +39 0163 91350