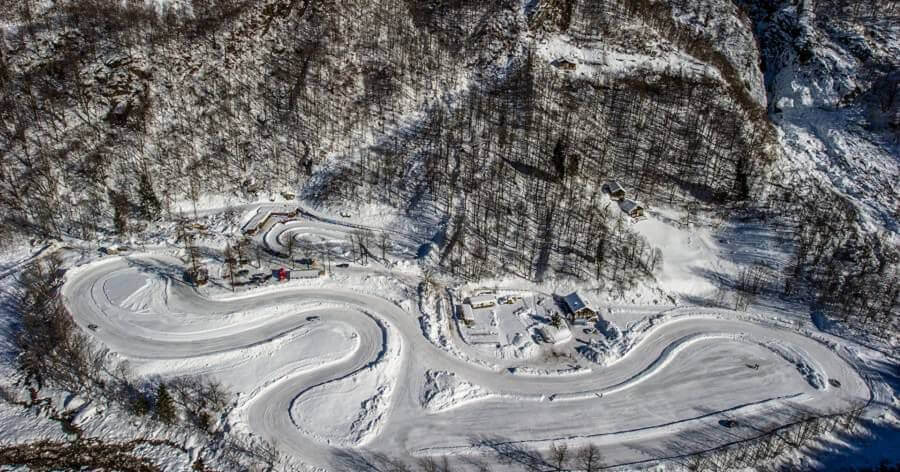 Ice Rosa Ring – an ice circuit for defensive driving practice and go-karting
Safe Drive

Kart track

This is a technical circuit for defensive and sport driving courses on a frozen track which remains resistant throughout the day from December to mid February and has all the ranges of curves to experience the thrill of driving with a really low grip.
A go-kart track with a variety of complete twists and turns, skids and crosspieces, safe and adapted for all ages. This is pure fun!
A wide range of helmets and overalls to choose from.
Length:  960 mt
Minimum width: 10 mt
Maximum width: 12 mt
Length: 380 mt
Minimum width: 4,5 mt
Maximum width: 6 mt
Italian ACI-CSAI certification with a maximum of 12 vehicles at the starting line with an anti clockwise circuit direction.
For visitors, the heated tensile structure Hospitality has a bar and restrooms.
Opening times:
Sundays, Bank Holidays and weekdays from 9am to 12.30pm / 1.30pm to 5pm
Fridays and Saturdays from 8pm to 11pm
Info and booking