Off-piste Skiing in Italy. Alagna, Freerideing in the Freeride Paradise
Internationally, Alagna is synonymous with off-piste, powder and freeride. In short, from all the places in the Mont Rosa area, it has made its name among the famous places more than any other for free style skiing.  What are you waiting to organize your ski week in Alagna?
Anche se sei uno sciatore esperto non dimenicare di consultare le guide alpine locali circa le condizioni di innevamento, il meteo e il rischio valanghe. E metti nello zaino, oltre al kit di sicurezza (arva, pala e sonda), Polvere Rosa di Andrea Gallo, la miglior guida ai fuoripista di Alagna! Scrivi a [email protected] se non riesci a trovare la tua copia.
Book now your hotel and start to enjoy a fabulous Holiday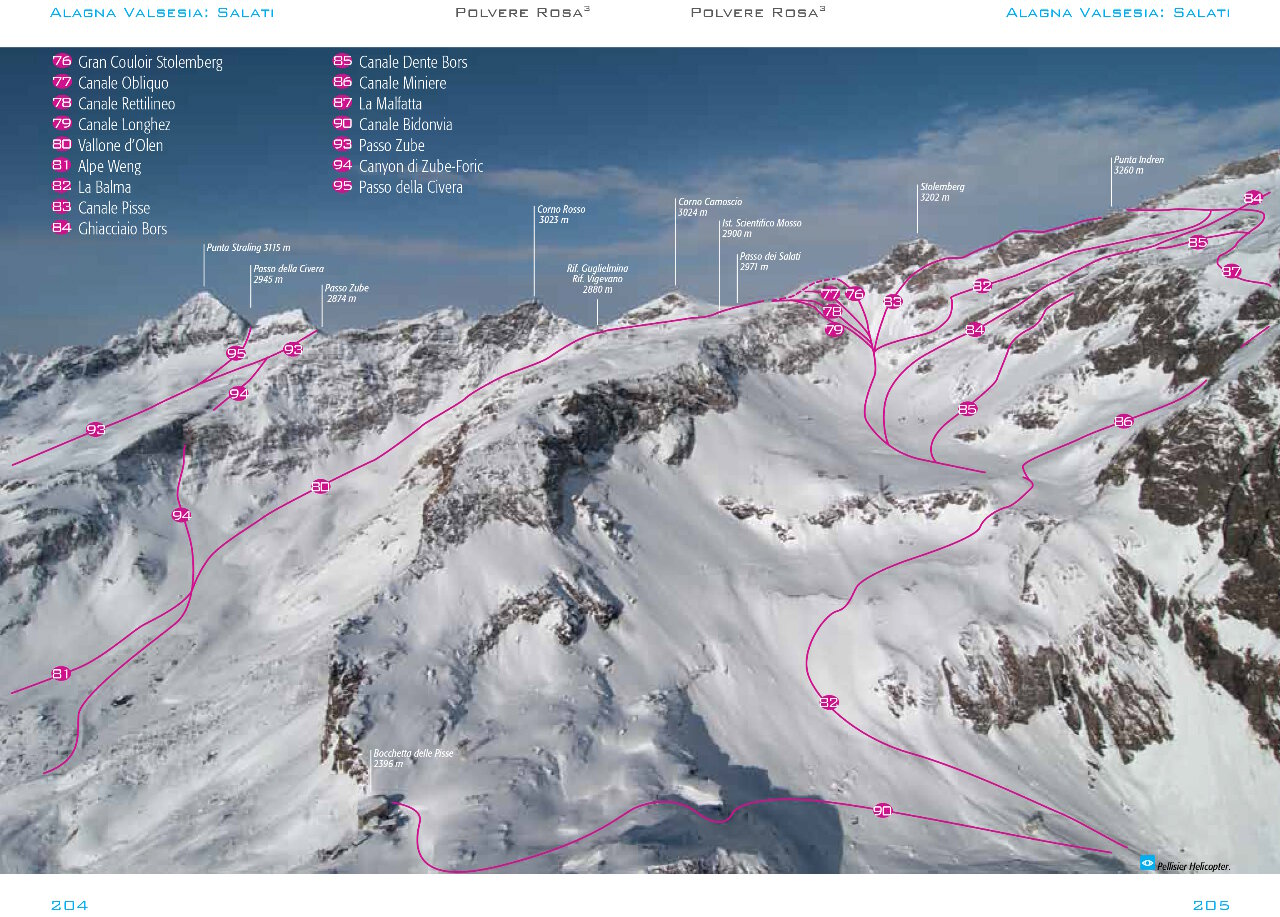 FREERIDE HEAVEN THANKS TO THE ALAGNA SKI GUIDES

Per emozioni senza rischi contattaci per prenotare una delle guide di Alagna del circuito UIAGM (Unione Internazionale delle Associazioni Guide di Montagna). Puoi prenotare subito al numero  0163 922993 o in alternativa scrivere un'email all'indirizzo di posta elettronica [email protected] oppure consultare la pagina SKI HOLIDAYS dove troverai tutte le proposte pacchetto per la tua settimana bianca.
Ti ricordiamo che per godere appieno la giornata in neve fresca sono necessari abbigliamento e attrezzature idonee (read more in Don't forget your safety).
Follow us on Facebook or Twitter. Keep in touch with all news and offers!