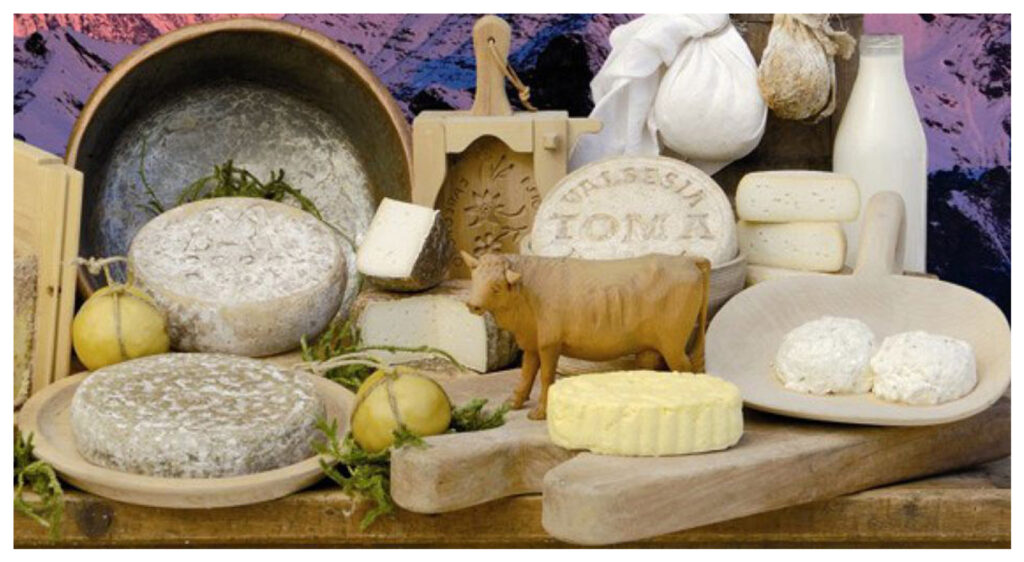 For centuries the Walser enclave of Alagna, castled under the southern wall of Monte Rosa, has been a land poor in means, but rich in resources such as wood, stone, water and above all, creativity of its people. Centuries of self-sufficience and ingenuity have elaborated precious handwork, ranging from the decorations on their utensils and homes to slippers called "scapin", the lace known as "puncetto valsesiano". Today skilful hands protect this special art and help to introduce their know how to modern culture. A know how with its roots deeply set in ancient knowledge.
With agriculture in decline over the last 50 years, a new generation of cultivators were born, cultivators who look back at their land with admiration and love, realising that the attention given to the land increases the value of it for the whole community. With the changing of the seasons and time, imagine a garden perpetually in bloom from April to October renewing is original purpose and harvesting natural products of great quality without chemical fertilizers. Potatoes of high quality, rye, vegetables, apples, herbs and small fruit are making their third millennia debut in this territory.
The re-opening of small family-run farms, the combination of bovine and goat farming and grassy pastures, produce cheeses of great quality, yoghurt and fresh cheese. Today, the research for a quality of life that reclaims time, the community, the silence and undefined space, makes Alagna a village that grows and mutates giving value to the people.
Talking about aromatic plants and medicinal herbs today, is interesting, curious and useful, but to cultivate, observe and know mountain herbs is part of a tradition and culture, it's a universe of colour and fragrance that represent much more than pleasure to the eye and nose. With the passing of time, the community of Alagna has improved its knowledge and has refined the timeless knowledge of: dyeing material with blueberry extract and nut husks; preparing exquisite dishes using thyme, rose berries and cumin, making their distilled beverages and elixirs for care of the body, health and spirit. The few, who possess this wise knowledge of these herbs, continue their skilful profession and the aim of Alagna is to make this known, with the objective to re-establish a slow relationship with man's own time and paying closer attention to the quality of life.