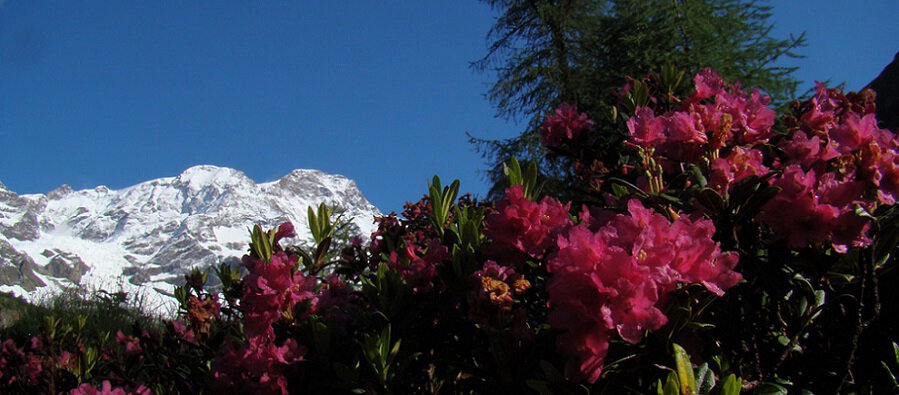 For centuries the Walser enclave of Alagna, castled under the southern wall of Monte Rosa, has been a land poor in means, but rich in resources such as wood, stone, water and above all, creativity of its people. Centuries of self-sufficience and ingenuity have elaborated precious handwork, ranging from the decorations on their utensils and homes to slippers called "scapin", the lace known as "puncetto valsesiano". Today skilful hands protect this special art and help to introduce their know how to modern culture. A know how with its roots deeply set in ancient knowledge.
With agriculture in decline over the last 50 years, a new generation of cultivators were born, cultivators who look back at their land with admiration and love, realising that the attention given to the land increases the value of it for the whole community. With the changing of the seasons and time, imagine a garden perpetually in bloom from April to October renewing is original purpose and harvesting natural products of great quality without chemical fertilizers. Potatoes of high quality, rye, vegetables, apples, herbs and small fruit are making their third millennia debut in this territory.
The re-opening of small family-run farms, the combination of bovine and goat farming and grassy pastures, produce cheeses of great quality, yoghurt and fresh cheese. Today, the research for a quality of life that reclaims time, the community, the silence and undefined space, makes Alagna a village that grows and mutates giving value to the people.
Talking about aromatic plants and medicinal herbs today, is interesting, curious and useful, but to cultivate, observe and know mountain herbs is part of a tradition and culture, it's a universe of colour and fragrance that represent much more than pleasure to the eye and nose. With the passing of time, the community of Alagna has improved its knowledge and has refined the timeless knowledge of: dyeing material with blueberry extract and nut husks; preparing exquisite dishes using thyme, rose berries and cumin, making their distilled beverages and elixirs for care of the body, health and spirit. The few, who possess this wise knowledge of these herbs, continue their skilful profession and the aim of Alagna is to make this known, with the objective to re-establish a slow relationship with man's own time and paying closer attention to the quality of life.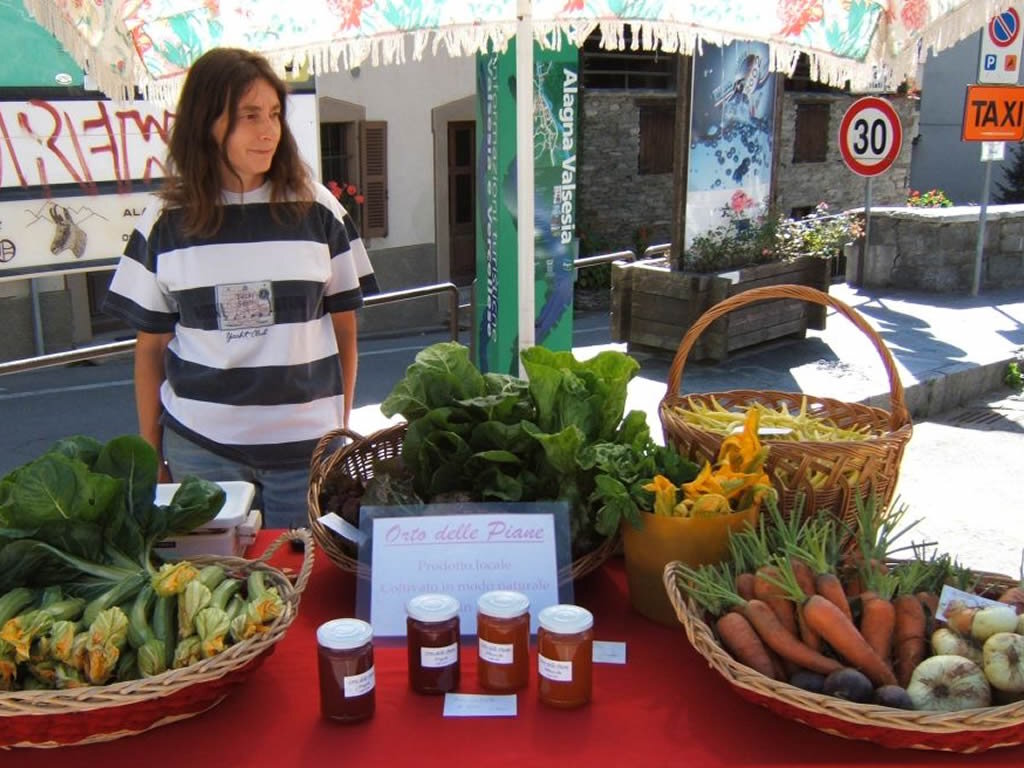 Orti delle piane
Orti delle piane born as an experiment to combat neglected territory.
READ MORE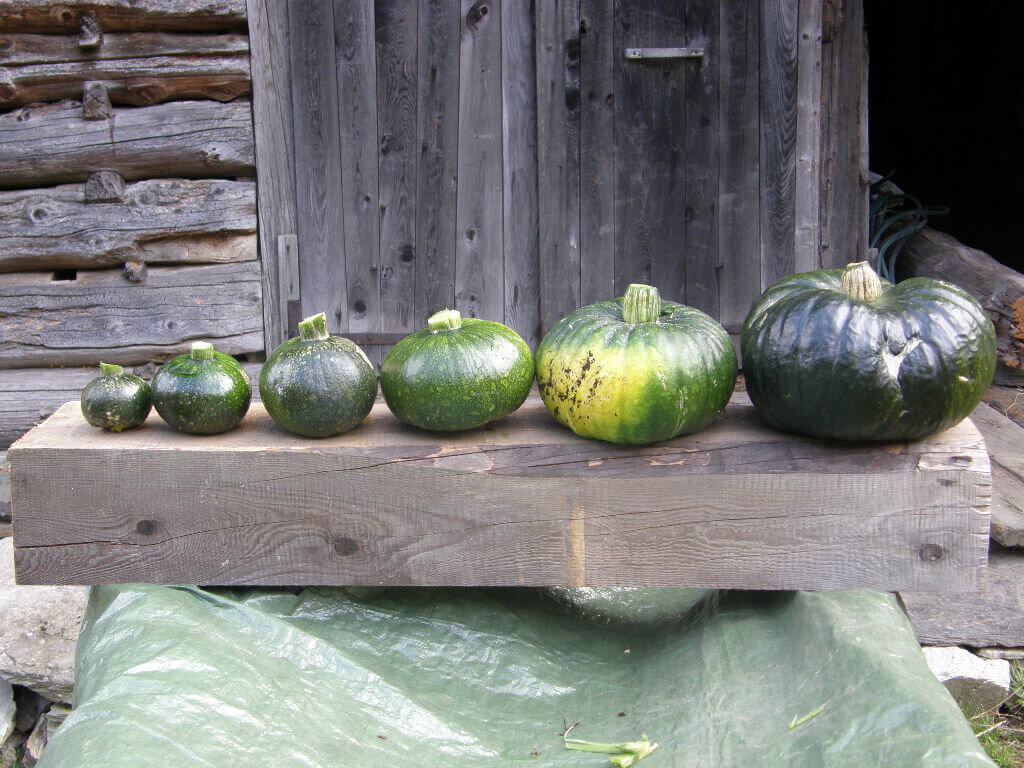 Otro Mundo
"Otro Mundo" means another world, to be precise, Otro's world .
READ MORE
Woodwork Bioni

Sawmill Giordano

Marcello Zanoli

Oscar Valzer
Herbal tea for the spirit

Potatoes from Otro

"Brutti e Buoni" made from Goat's Milk
For a day of pure well-being, dry the flowers and leaves of : achillea, Melissa, mountain violets, hypericum, wild thyme, mint, petals of wild rose and daisy flowers (Taraxacum that have been gathered in the midday sun in equal portions.
Make an infusion by pouring a cup of boiling hot water on a dessert spoon of dry herbs, sweeten with honey and drink.
In the alagnese dialect, potatoes are called "tartiffule" from the German, "Kartoffel", which in turn originates from the Italian "tartufo". It seems asif the humble potato seeped in from Spanish Lombardy in the Walser colonies in the second half of '700's. The first written testimonial of the presence of this tuber in the area around Alagna was documented by canonical Nicolao Sottile. In the years between the end and beginning '800's Sottile wrote that in upper Valsesia "over the past years farmers have started cultivating, "apples of the earth" or to be precise, truffles… a precious gift from nature that withstands the most rigid and cold weather, does not fear the raging winds and storms and challenges with equal indifference the scorching rays of the sun and the heavy rains."
The cultivation of the potato provided a better, more balanced nutrition for the Valsesian Walser communities. It increased the fertility of the population and lead to a significant demographic development at the end of the XVIII century.
Only a few of the many varieties cultivated in the past, still exist today. The most well-known are the "red-eyed" potatoes; yellow potatoes, with a distinct flavour and the potatoes of Leschje, red-skinned potatoes with a slightly violet colouring inside. They were named after the Alessi family from Riva, who apparently was the first family to import this variety from Switzerland and managed to cultivate it with success.
Today this tradition continues with love and dedication, planting in high lying areas to produce tubers and seeds of high quality. The farmers today, unite a past of subsistence economy with a future that inspires a slower quality of life, cultivating the fields of Alagna, Riva and particularly the splendid ecosystem of Otro with the utmost respect to nature. They select new seeds with well-known, native certification and aspire to create an effervescent economy that will replenish the rhythm of the seasons, the pleasure of taste and a harmonious soul of a less uniform humanity.
Started as only an experiment, this is one of the products par excellence of Le Beline of Mollia. It is a transformation of the ricotta, a soft goat cheese, well-known for its delicate taste. It is made from raw milk, only adding a fermentation agent and rennet to guarantee its originality while maintaining all the nutritional properties of milk unaltered.
Anna and Marco decided to try something new: the fresh product was rolled up into a ball and left aside for two weeks. Once its consistency changed, the result was a more intensely flavoured cheese, covered by an easily removable layer of mould. It is not one of our traditional cheeses, but its flavour wins you over. It may look very ugly, but it definitely tastes good.