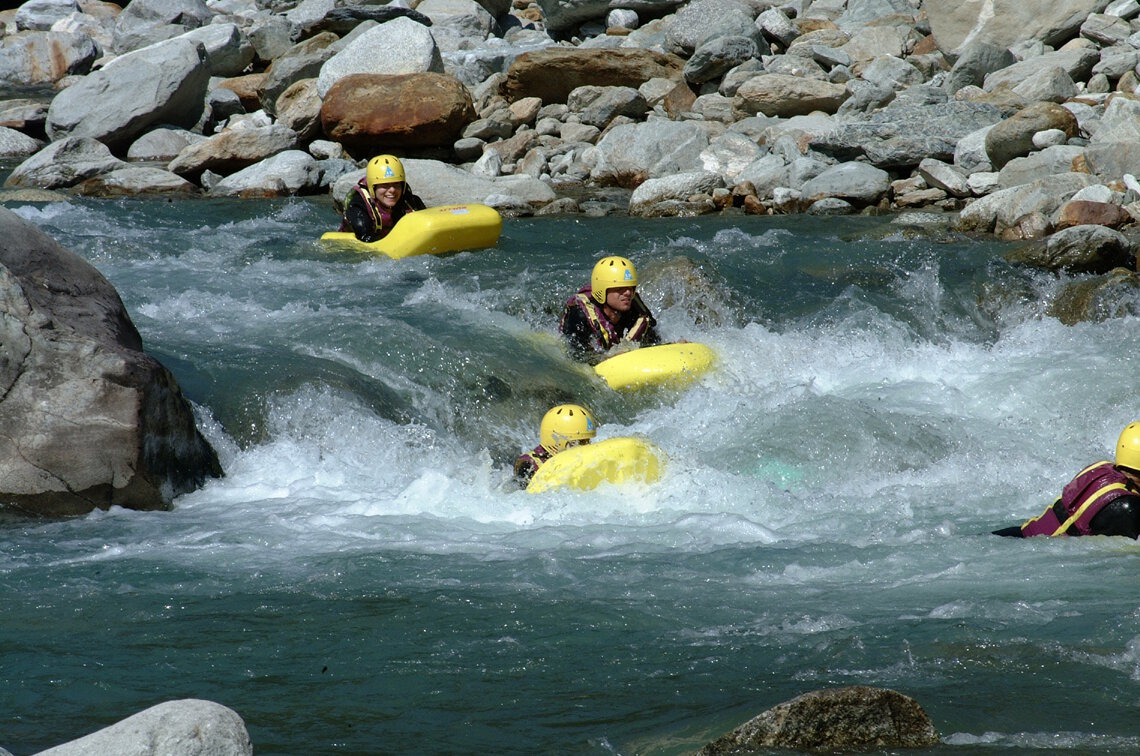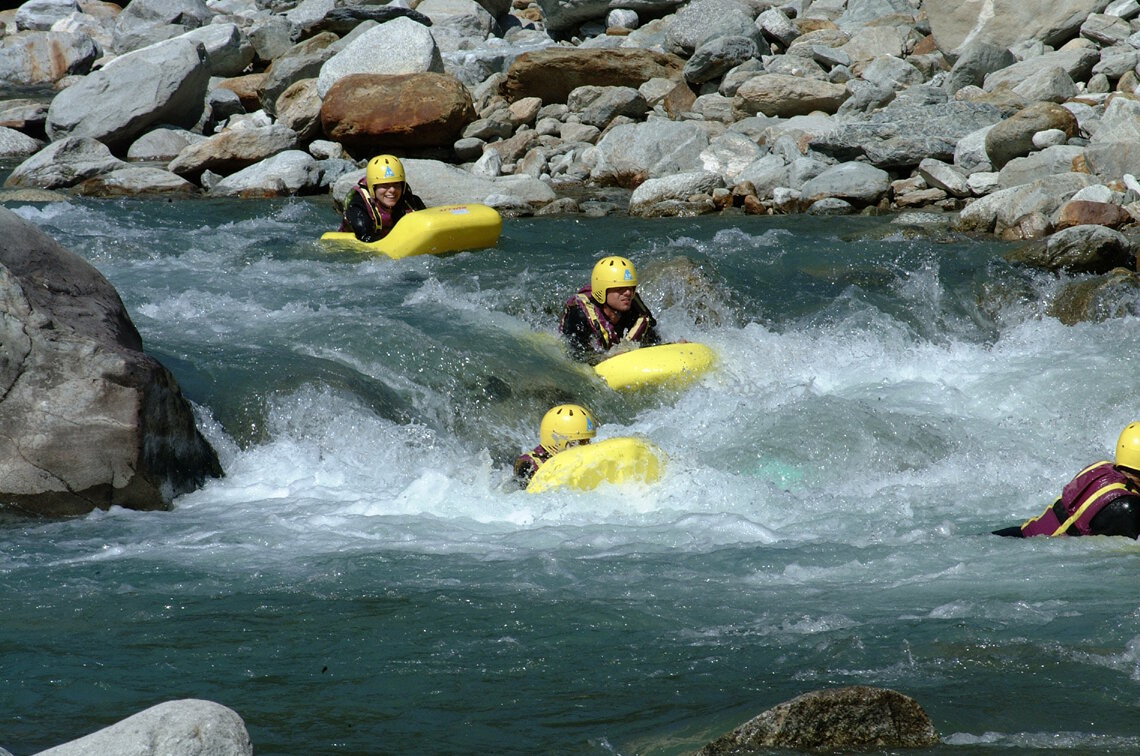 Hydrospeeding is the sport for those who want to be a player on the river!
Leaning against a floating "bob", which is controlled with the weight of your body, free from any thought aside from satisfying or opposing the current of the river. Those who practise hydrospeeding surf the waves of the rapids, immersed in the water and in harmony with it. Hydrospeeding is a recent discovery. It started in 1978 from a desire to put oneself to the test, to explore the narrow, high-gradient streams which have become a must for those who want to live the Sesia as a protagonist.
The centers that organize river descents provide all the equipment necessary which consists of a reinforced wetsuit, helmet, life jacket and fins. Participants must bring a bathing suit and a tight fleece vest in case of bad weather. Good aquatic ability is a requirement.