Monterosa Ski season 2018-19 starts on November 17th!
On Saturday, November 17th Monterosa Ski inaugurates the winter season 2018/2019, two weeks earlier than planned!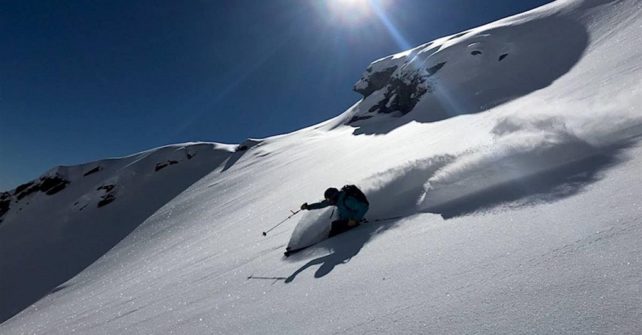 During the weekend the lifts from both Stafal and Alagna to Punta Indren will be operating and it will be possible to ski on slopes Salati, Salati 1 and Salati Variante, on Gressoney side, Cimalegna and Bodwitch, in Valsesia, that are already perfectly snow-covered thanks to the great intense disturbance of the past weeks.
But don't stop at Passo dei Salati, catch the funifor and reach Punta Indren at the altitude of 3.275 meters: now let your skis lead you and enjoy every second of this fantastic off-piste descent passing through the epic "canalino dell'aquila".
Good news for the ski mountaineers, too! The skimo track from Gabiet to Passo dei Salati will be ready for the weekend! What about you? Are you ready to conquer your best descent?
Four days of special opening on Saturday 17th and Sunday 18th November and then on Saturday 24th and Sunday 25th November to satisfy your snow craving! We propose the daily ski pass at € 28,00 and we offer you for free the access to Monterosa Freeride Paradise: do you need any other good reason for coming to Monterosa this next weekend?