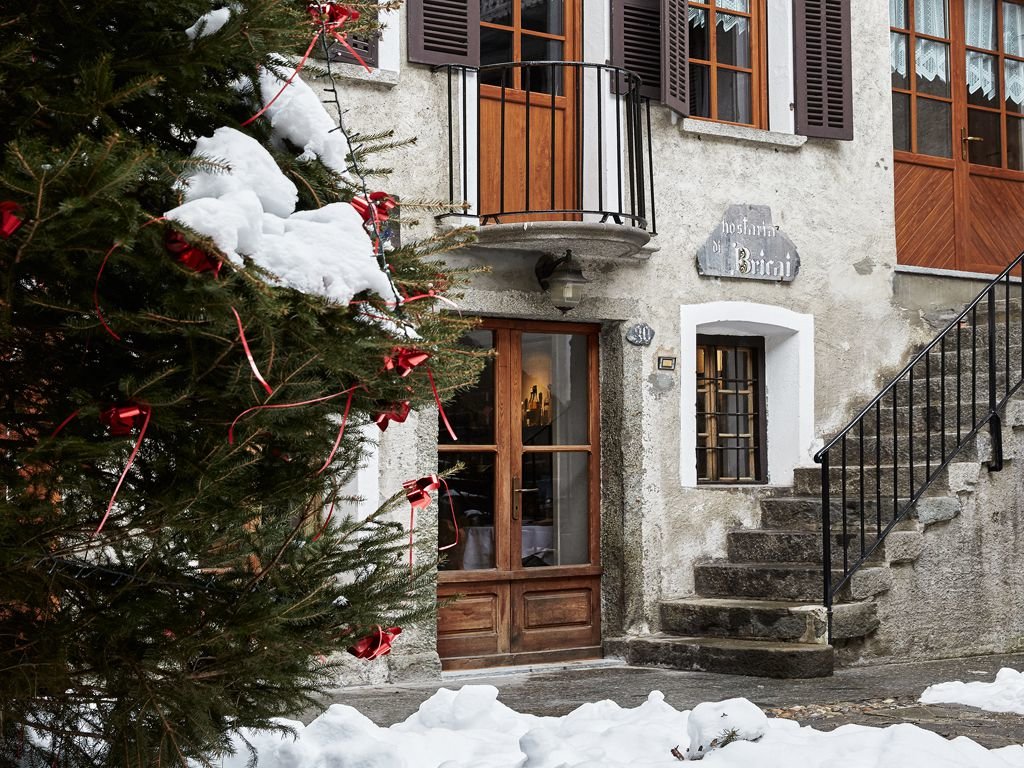 The fire of wood stoves and, in summer, the breath of the sun. Tradition, nature and simplicity where the 'Bricai' of Rassa, the land of Frà Dolcino, combine with the gourmet cuisine of chef Giorgio De Fabiani who prepares refined dishes from the simplicity of raw materials of excellence that enhance the union between a short supply chain and all that is good that comes from the outside of the Valesian borders. The search for ingredients is meticulous, as is the perfection of the cooking technique. The smallest common denominator is the passion of chef Giorgio who, with his family – wife Chiara and little Giulia – moved from Milan to Rassa, the land of his ancestors, realising the dream of opening the small restaurant, located in what, once was the town's country-inn. Cosy interiors, with your lunch and dine in the summer, in the cosy exterior dehors.
In the ancient 'hostaria' built of stone and wood where they serve cuisine steeped in tradition, heart, research.
SERVICES OFFERED: reservation is essential, pets allowed, wifi, convenient parking, credit cards, summer dehor
RESTUARANT Hostaria di Bricai
Ph. 39 0163 77264
E-mail: write now!