The female costumes of Alagna is a typical example of the traditional mountain farmer outfit and it efficiently answers the practical needs of a life divided between farm work, tending the animals and raising children. The day outfit was void of any decorations, made almost completely of a reddish brown material called 'mezzalana', a combination of wool and hemp. The clothes were made by hand by the females at home and their aim was to waste as little as possible, thus creating an original design and style with adaptable sizes, which was passed on from mother to daughter.
Little is known of the simple but essential day to day outfits, which was forgotten in the corner of daily living and given very little attention. The historical testimony of this model is thanks to some ex voto of the XVIII century in the parish and in some private homes. We are, however, much more informed about the party outfits that enriched the day outfit with front adornments called 'davantini' , embroidered aprons and shawls. From about 1840 the predominant colour of the clothes changed to black and at the same time as the massive emigration abroad, both the material and the decorations changed.
It is told that it might have been a tragic event that caused the evolution: in fact it seems that some emigrants were caught in a snow slide while passing over the Alps, leaving many families in Alagna in mourning. The change to black probably came about in a less dramatic manner; influence of the emigration that involved a large part of the male population from the 19th century, allowed new fashions to filter into Alagna and determined the radical change of the styles and materials. Then towards the end of the century, the development of tourism contributed to another opening to European fashion. The latter determined the change in the traditional female outfit that nevertheless maintained the characteristic sobriety and functionality of the mountain people.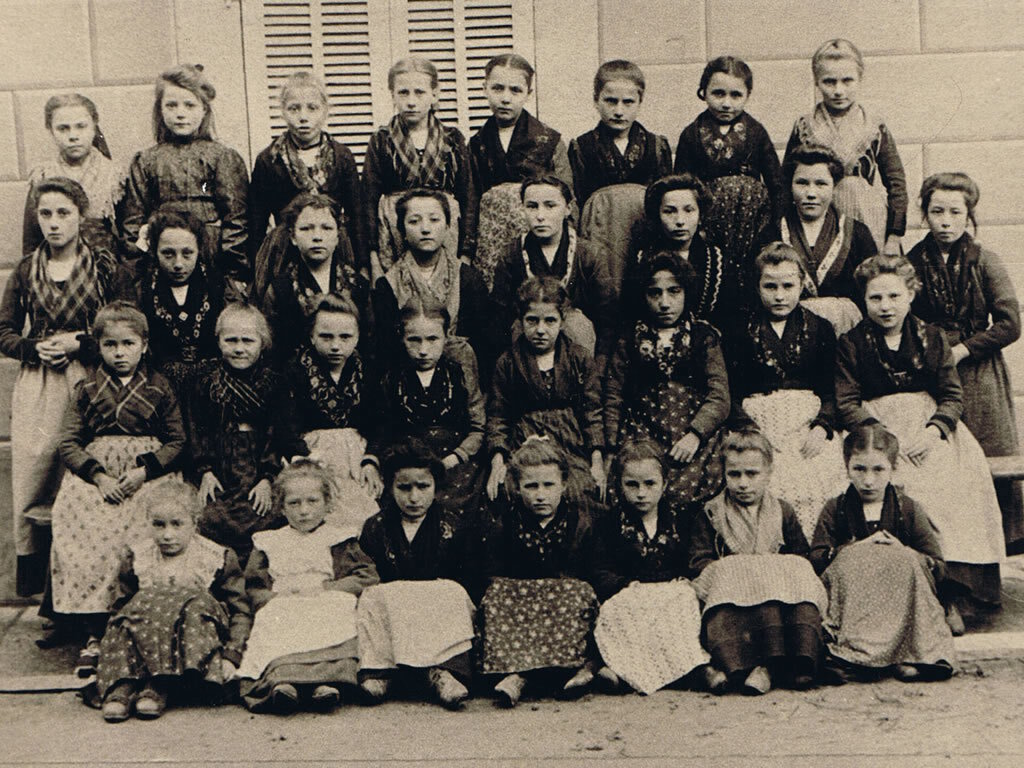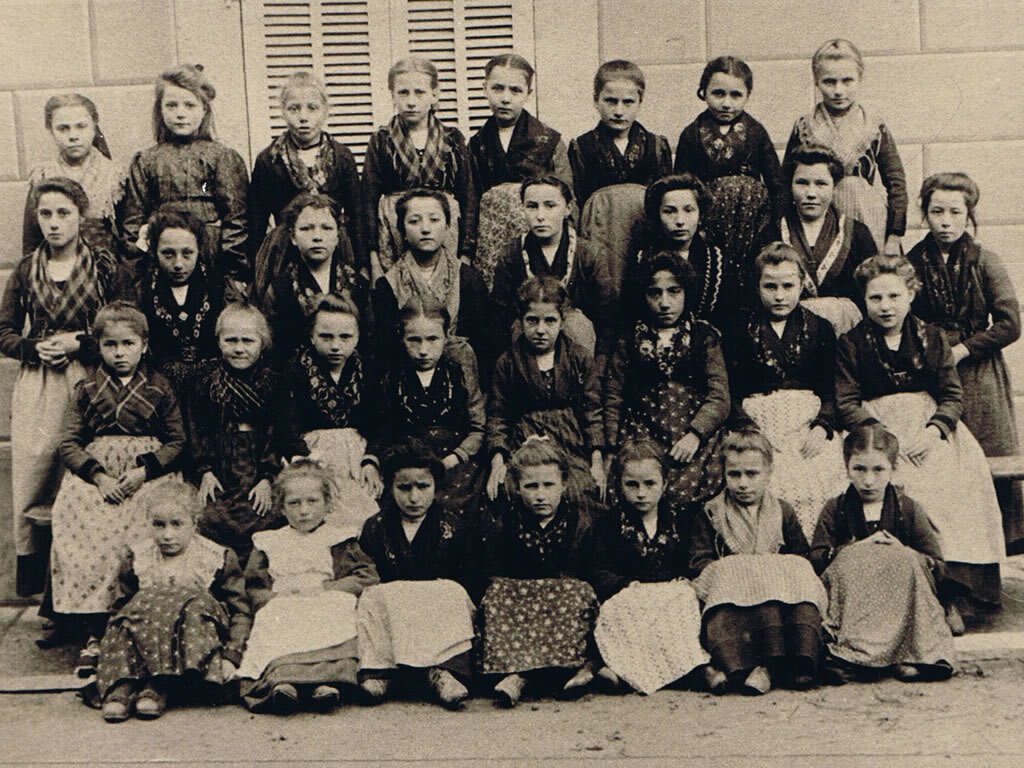 The costume has 3 fundamental parts: a long, pleated, sleeveless-bust reaching the ankles or the calves with an opening in front; a decorated and embroidered busard-bodice that is worn under the bust, and a roky-jacket worn over the bust.
The accessories: beautiful embroidered aprons, light blue, purple or white according to marital status, a woollen or fringed-silk neck scarf worn over the roky and a hemp shirt with the neck touched up in puncetto, the precious lace and pride of local artisans. The head was given particular attention: silk caps, hairdo's with ribbons and pins, like Lucia in The Betrothed. "Schokka", classical Valsesian shoes, characterized in the Alagnanese version with squared toes and a bow on the upper part, were worn on their feet.