Psychological well-being, relax and regeneration immersed in the milky whiteness of a snowy landscape.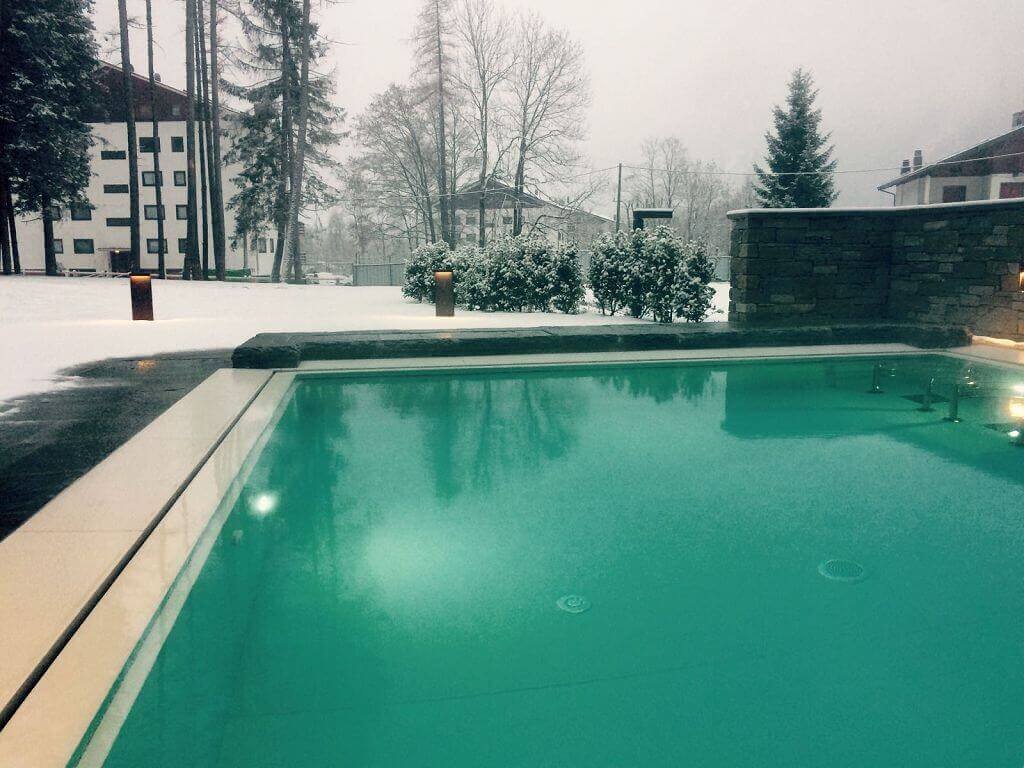 Alagna Experience Resort
Sauna, Turkish bath, massage cabins, Jacuzzis, ice waterfalls and a heated swimming pool that dissolves the boundary between indoors and outdoors: a captivating illusion which will make you enjoy a breathtaking view through a large panoramic window.
Admission € 30,00 per 3 hours
Open form 10 am to 1 pm and from 1 pm to 4 pm
Booking required
10 entrances per one person € 240,00 valid until April 2020
phone +39 0163 91230 o write an e-mail now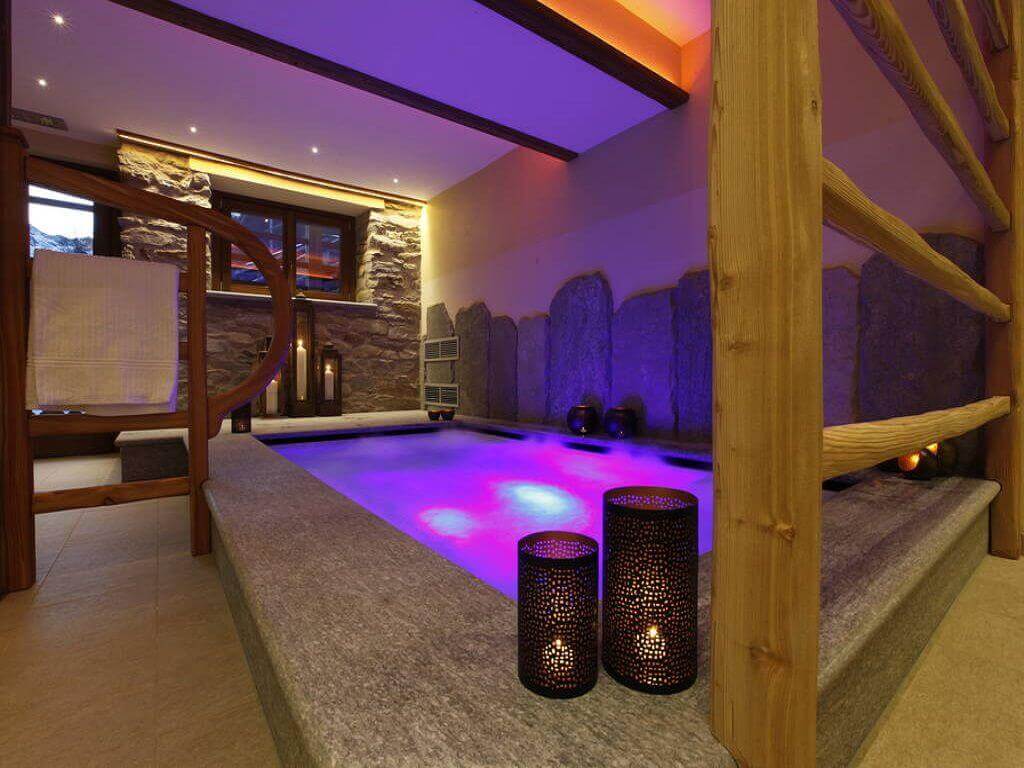 Relais Regina Spa
A cozy Wellness Center where you can spend some hours and dedicate some time to yourself. Jacuzzi, steam bath, sauna, sensational showers and Area Relax with a view on the Vogna valley and an area where to taste organic herbal teas.
Open every day from 15:00 to 20:00 (last entrance at 19:00)
Entrance 1h per person € 20,00 Entrance 2h per person € 35,00
Includes the rental of the bathrobe, the towel and the flip flops.
The entrance is allowed to over 18 years old only.
The reservation is required.
ph. +39 0163 91075 or
write an email now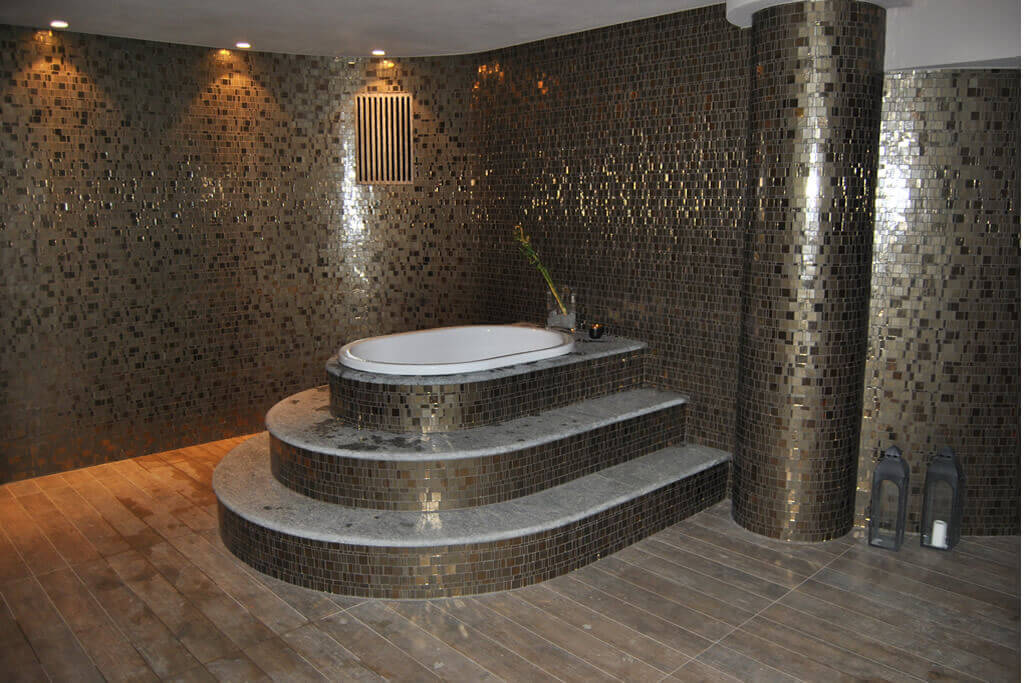 Flowers SPA
A wellness programme of maximum two hours with a hot tub, sauna, chromatherapy showers, relaxation area where you can drink herbal teas, massage cabins.
Admission € 15,00 with towel and slippers
Admission € 20,00 with towel, slippers and bathrobe
Weekdays open from 3 pm to 8 pm
Holidays open from 2 pm to8 pm
Christmas holidays open from 11 am to 8 pm
Booking is appreciated
ph. +39 0163 91163 or
write an email now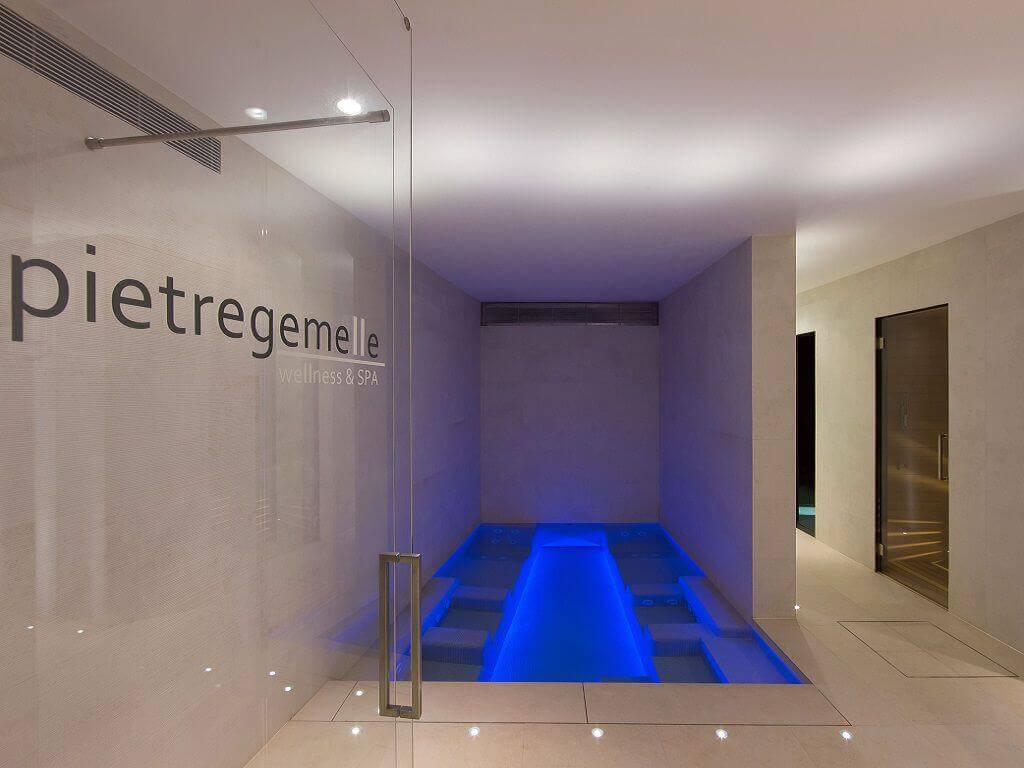 Pietre Gemelle Spa
A wellness programme of one hour and thirty minutes which includes a hydromassage hot tub, sauna, Turkish bath, scrub "gommage", chromatherapy showers, and herbal teas to drink in the relaxation area.
Admission: weekday € 15,00 weekend € 18,00
Open from 4pm to 8pm (closed in Mondays)
Booking required
ph. +39 0163 917006 or
write an email now