Sometimes when organizing your skiing holiday in Alagna and Monterosaski you can almost feel the relaxed lifestyle of the mountains: warm fireplace, snow falling, the peace of white landscapes... But unfortunately many times we forget about the long walks to reach the lifts with skis weighing on your shoulders, endless queues at the ticket office, or maybe just the nightmare of finding parking. It's all of these issues that make those who want a more detailed attintive planning for their holiday, consider all the solutions that could satisfy every possible expectation. Now we realize that the question we need to answer is:  Where can I stay to avoid every problem? Is there any accommodation with direct access to the slopes? If these are your questions, you might be interested in our suggestions!
Zimmer Casa Prati - The real mountain prototype!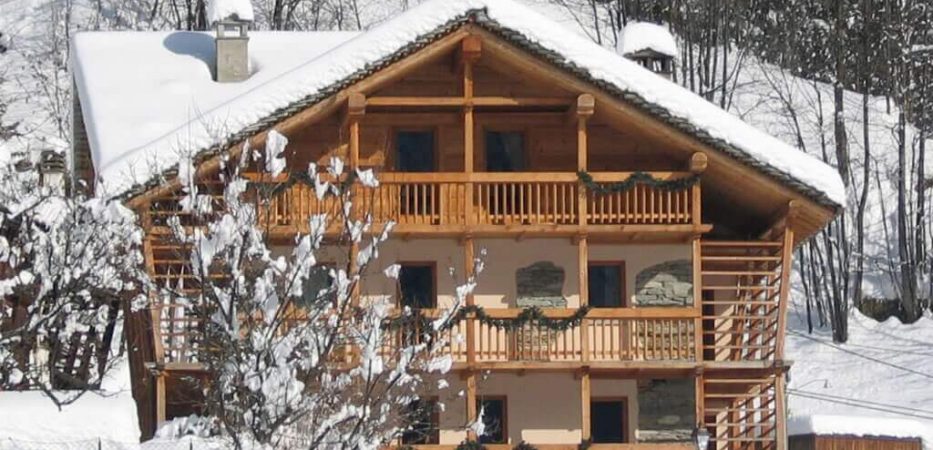 An adorable residence just 2 minutes walk from the slopes, but on most days it is possible to wear your skis directly to the front  door, and it's useless to add that is the same for the way back to the slopes! Zimmer casa Prati is a true house of charme that keeps the Walser traditions alive thanks to its typical furniture and decor. The six wooden rooms whish are bright and well heated, will make sure you spend your holiday in a perfect relaxed atmosphere and the package is completed with a wonderful bio sauna, the light therapy shower, relaxing lounge area and steam bath.
Rifugio grande Halte - A must for freeriders (and gourmands)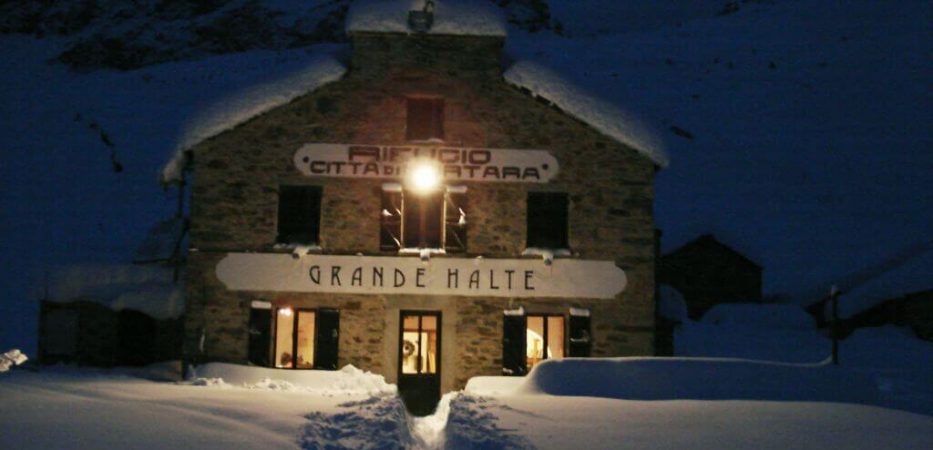 If you HAVE ever wondered how it feels to be the first one out skiing in the morning, and maybe the last one to be back at home, and then be all spiced up by a good replenishing, regenerative meal, Grande Halte is what you are looking for! Located on the way back to the slopes of Alagna, itis the best opportunity to feel the essence of the mountain. Known also as Rifugio Città di Mortara, suggestive in its vintage furniture and in its historic alpine style, the hut proposes wooden rooms with a sauna and warm showers. The common room is complete with a nice fireplace, many board games, a small library and an internet connection. Not to be up is Mimmo's kitchen with his local and natural products, also mentioned in the guidebooks:  Gambero Rosso and Le Strade del Gusto.
 La Baita Alpe Sewji- A nest in the mountains
If Mountain Hut life is not quite what you are looking for, but you don't want to pass on an opportunity of a very unique experience in the mountains, this might be the right solution. The Hut Alpe Sewji is a small stone house nestled in the mountains right near the slopes, surrounded only by snow and typical Walser huts. La Baita is a tiny hutful of  charm, furnished with a fireplace, lots of wood and nice details. The Hut  has a living room cum kitchen, A bathroom with shower, A sleeping room and a magical loft. A very special romantic nest indeed!
Hotel Olen -  (FPBC) Freeride Paradise Base Camp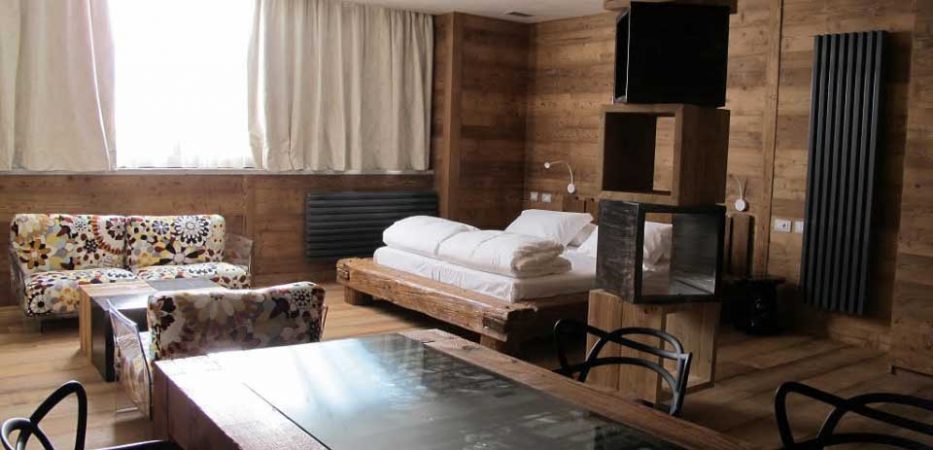 Hotel Olen - Freeride Paradise base camp
Can you imagine waiking up in the morning in a beautiful room, the result of a harmonious combination of modern and traditional décor styles, having a rich breakfast, maybe even while you are still warm under your blankets, thenk getting dressed, picking op yourskis or snowboard, and stepping out of the door…  directly into the cabin of the cableway! This is possible only at the Olen Hotel. It is so closeto the lifts that even the employees at the hotel can't get that close to reach their offices! The wide windows and the huge terraces of this hotel allow a unique view on the surrounding mountains and on the stone roofs of Alagna, while the location, enhanced by wood and stone, is characterized by the best domotic technology for use by the guests.
Pensione Genzianella - Privileged foothold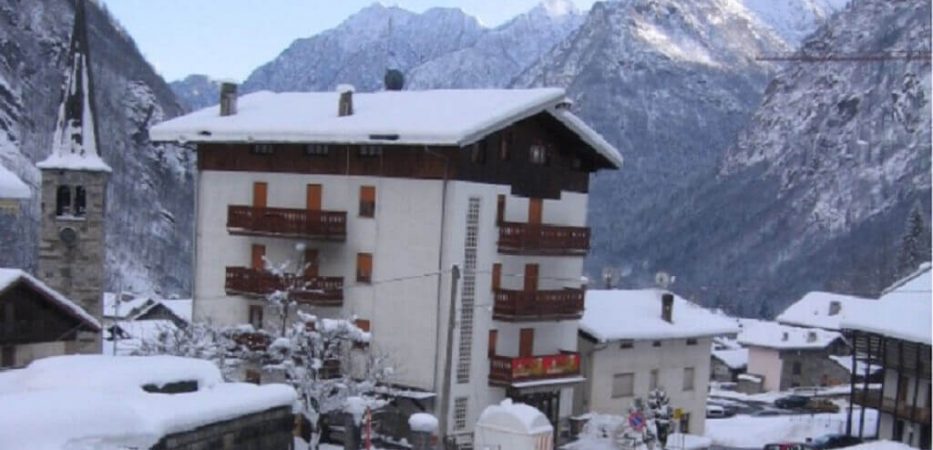 If you are interested in staying in a familiar place every time you go in a ski trip, you need Pensione Genzianella. Located exactly at the foot of the slope leading into Alagna this relaxed hotel setting offers couples and families simple, clean and sunny rooms and a dining room for meals. Pensione Genzianella is the best place where you can relax and share your experiences without giving up a little sport and fresh air.
Pietre Gemelle- for those who seek alternatives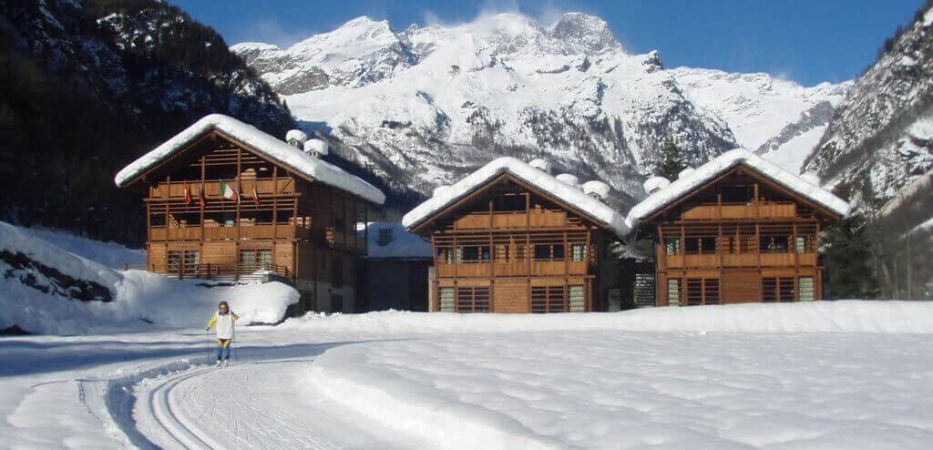 Every time you try to organize your holiday one question arises: do I have any other possibilities? Yes, of course you do! As we have explained many times, Alagna is not only about skiing and freeride, but much much more. That's why this resort, thanks to its strategic location, is able to privide a valid alternative: cross country skiing. The Marmotta Rosa is a network of itineraries located between Alagna and Riva Valdobbia comprsed of more than 10 km of well trodden paths surrounded by spectacular pine woods near the Sesia River. The hotel is equipped with private parking, SPA & wellness area, luggage deposit and garden.
Are we missing something? The answer is, YES, because it's up to you to discover all other details, and why not, share it on our Facebook PAGE!