Reaching the highest refuge in Europe!
The challenge is about to begin: every year we prepare for the upcoming opening of Rifugio Capanna Margherita, the most charming, most scenic and definitely the highest in Europe. With its 4.456 meters above sea level, Capanna Margherita, the other name it is known for, is situated on top of Punta Gnifetti in the Monte Rosa mountain range, attracting hiking enthusiasts both in winter and in summer. In summer the ascent to Capanna Margherita is less difficult, but also accessible to non professionals, even with all the meteorological and climatic conditions that can make an outing such as this quite challenging. Naturally, not just anyone will succeed: it takes a certain level of physical preparation, a good dose of courage and, as always, we advise the support of UIAGM alpine guides . The next step now, is taking the first step towards the summit and ... go!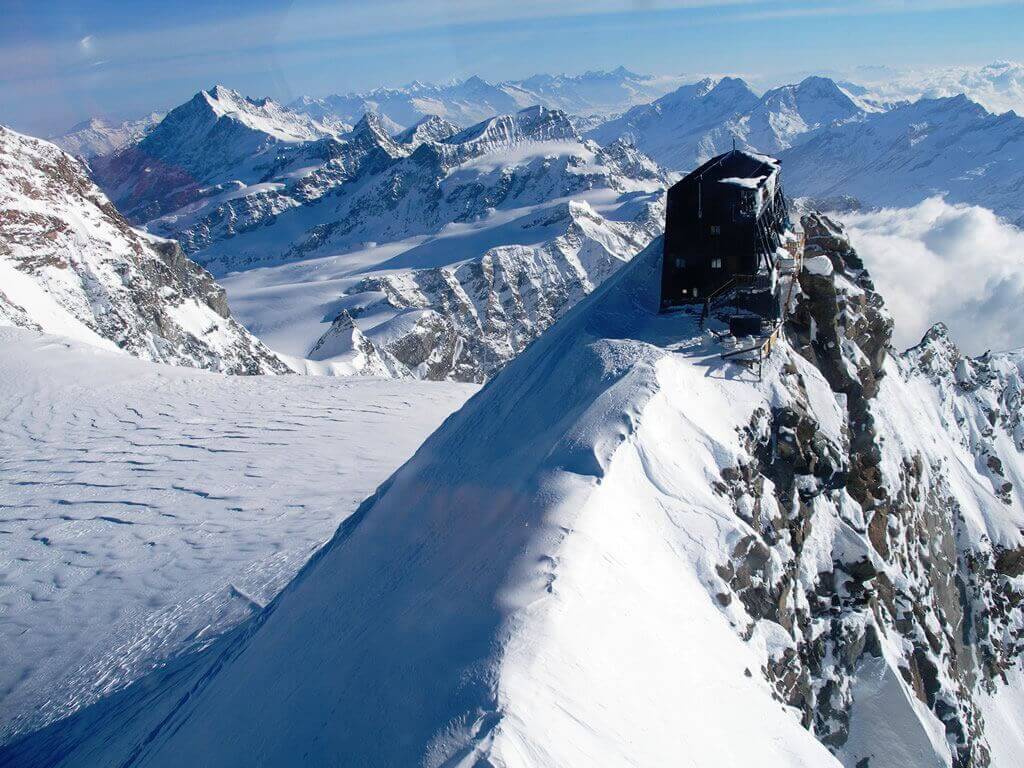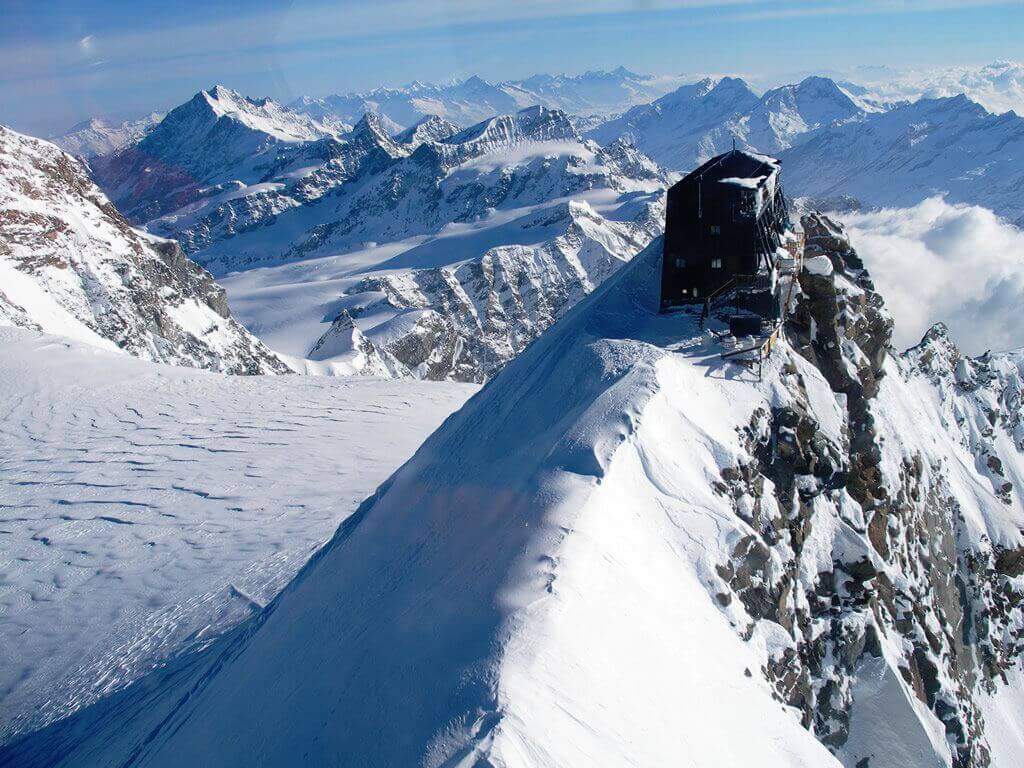 OPENING TIMES OF CAPANNA MARGHERITA PER FOR 2016
In winter the ascent to Capanna Margherita is possibile but the rooms inside are closed. Therefore, the best time to take advantage of what the refuge can offer is during the mid months of summer, thanks to the perfect organization of the structure and mindful management which pays careful attention to environmental issues. In fact Capanna Margherita is equipped with every comfort you can think of at high altitude, from bar and restaurant facilities to electric lighting and it has a quality certificate UNI EN ISO 14001 (certifying a minimum impact on the surrounding environment). There is an Internet connection and even a small library  where you can spend some time in absolute tranquility in the company of a good book. The surrounding landscape is sublime with a view that sweeps over the glaciers and Parrot, Lyskamm, Zumstein and Dufour peaks.
The structure sleeps 70 in rooms  with bunk beds, so it is advisable to plan ahead and book to ensure a place even if you only plan to stay for one day! Opening of the refuge in 2016 will run from 18th June to 11th  September. The dates are indicative so please double-check our website or better yet, subscribe to our newsletter or follow our Facebook page . As always, we strongly suggest, prudence . Remember that the climb is very tecnical and you must have the necessary and appropriate skills and be in the company of expert guides if you do not have it. A little common sense will amply reward your effort for such a high climb. Prepare your boots ….and let's go!