It's easy for anyone to realize the dream of sleeping in Alagna- Valsesia, the last resort of Monte Rosa on the Italian side on the Swiss border ! It's a magical place both in summer and in winter, where life is still slow as it once was and where your holiday has a special taste all year round. Visiting the town of Alagna Valsesia as a couple, with children or friends, offers a unique experience , especially for those who love sports and skiing in particular. In this small but well-stocked town in Piedmont there is no shortage of services, shops and accommodation: there are dozens of places where you can stay for a weekend, a week and why not, for the entire season. In this updated guide we want to highlight the most interesting places where to sleep in Alagna - Valsesia to all readers of our blog, and obviously, based on your needs and travel preferences. Take a look at what is on offer and keep an eye out on the special deals: if you like the idea, use this simple free tool to create your holiday!
STAYING IN THE HOTELS IN ALAGNA – VALSESIA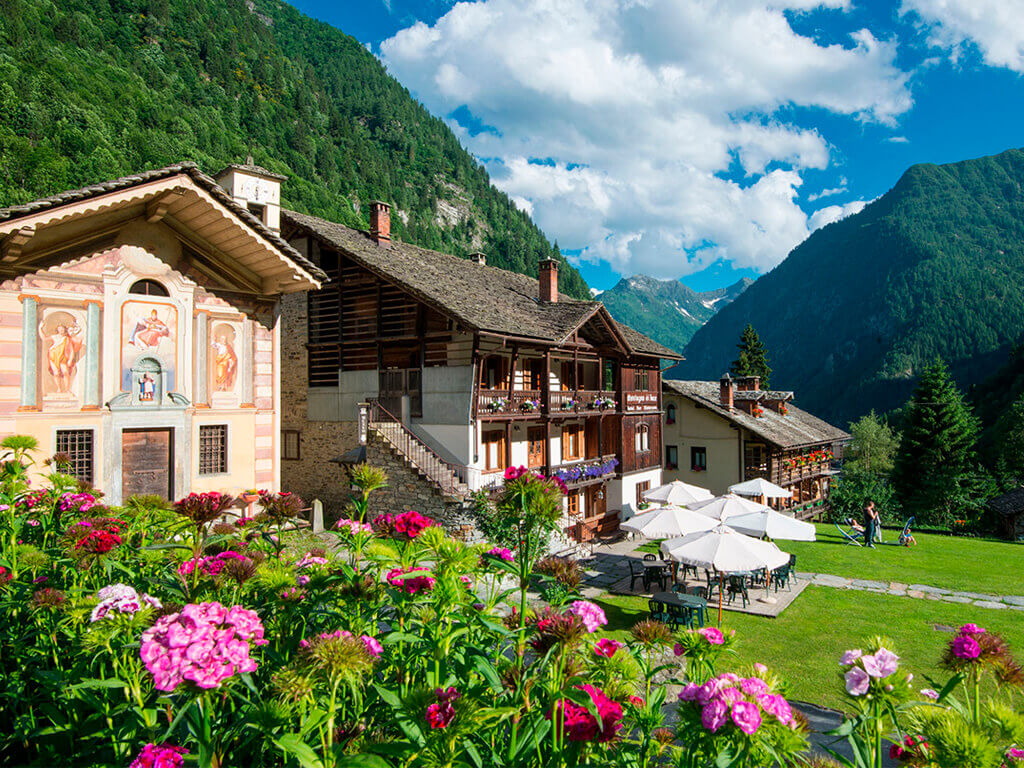 The hotels scattered throughout the territory of Alagna - Valsesia are comfortable, modern, and spacious with review rates from 9 up. They are the protagonists of an exclusive tourism style aimed at pampering and relaxation. Sleeping in one of these hotels means a fabulous stay without worrying about anything: from the reception to breakfast, from lunch to services, from dinner to transport, every need is met thanks to the work of real qualified professionals. Hotel Cristallo, Montana di Luce, Mirtillo Rosso... guests will only have time to have fun, rest and discover their surroundings, spending unforgettable days among the ski slopes of Monte Rosa, the magical trails dedicated to hiking and mountain biking, climbing walls, poetic villages Walser. .. and so much more!
Book your stay in one of the hotels in Alagna now!
STAYING IN APARTMENTS IN ALAGNA - VALSESIA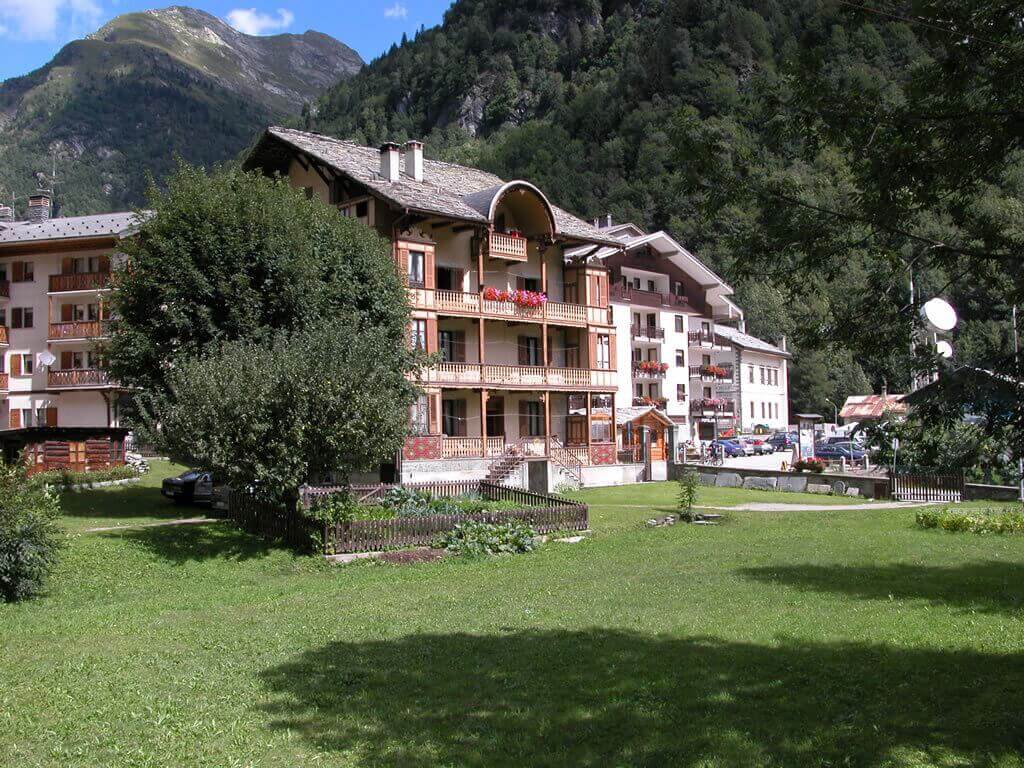 Unlike hotels, the apartments in Alagna - Valsesia do not only offer accomodation, but also allow you to prepare your own breakfast, lunch or dinner independently, without renouncing the pleasure of a lunch in one of the many refuges at high altitudes of Alagna or in restaurants in the area. The food stores in the center of the town allow you to buy seasonal products, most of them locally produced and of excellent quality, like local eggs and fresh milk, jams, wine, freshly baked bread in the morning and thousands of other delights to tantalize your tastebuds. From the Baita Walser Reale to the apartments of Casa Smitt, from the Villaggio Baite Rosa, to the Mirtillo Blue apartments, staying in the apartments of Alagna - Valsesia is an unforgettable experience for everyone and guaranteed by the Valsesia Monterosa consortium that protects you from scams of DIY rent : take advantage of it!
Book your stay in one of the apartments in Alagna now!
STAYING IN A B&B IN ALAGNA - VALSESIA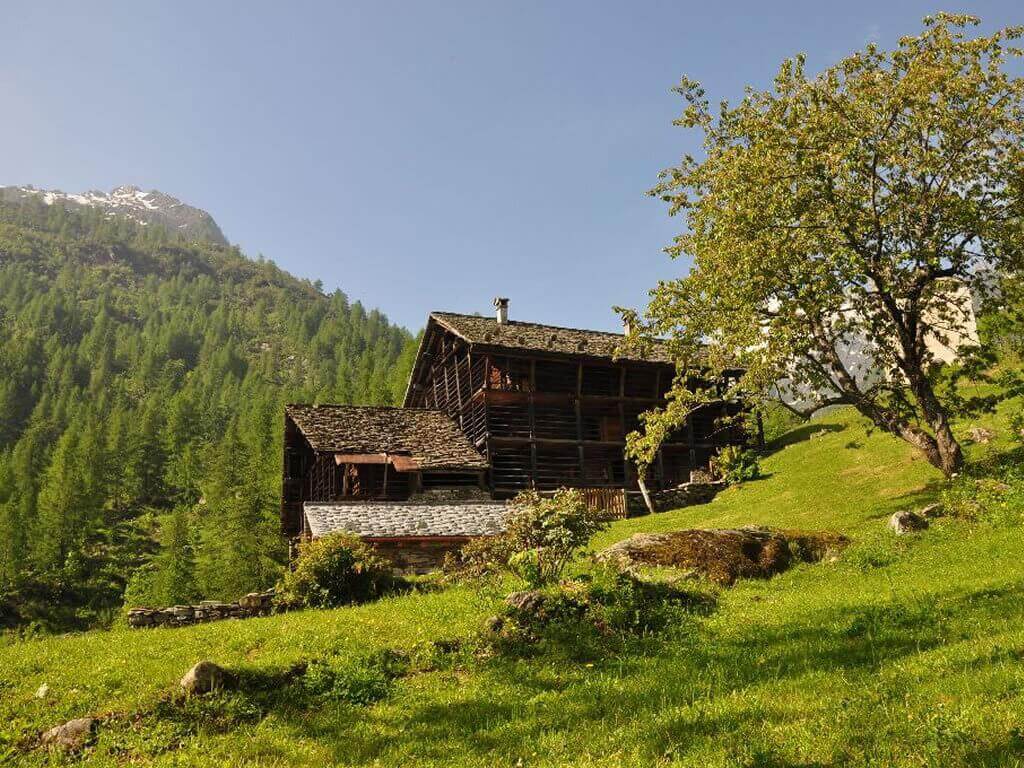 The third option for those who want to stay in Alagna - Valsesia is to choose one of the many B&Bs and farmhouses scattered around the area. They can be found in the center of the town in the valley, further up at higher altitudes, and in the hamlets of neighboring municipalities, such as Failungo or Scopa, along the same road that leads to Alagna - Valsesia. It is a practical solution which is halfway between an apartment and a hotel, and is ideal for those who want to leave early in the morning after a hearty breakfast and return in the evening. Furthermore, sleeping in B&B is also a safe and direct way to get to know the locals: the owners and people who have been living and working in Alagna - Valsesia for generations, the true landmarks of the valleys. And in fact, many of them also take on the role of hiking guides or mountain guides, accompanying tourists along the trails and up to the most beautiful summits of Monte Rosa. In some B&Bs you can also rent robust mountain bikes to explore the beautiful scenery of our land on two wheels.
Book your stay in a B&B in Alagna now!
STAYING IN A RESIDENCE IN ALAGNA – VALSESIA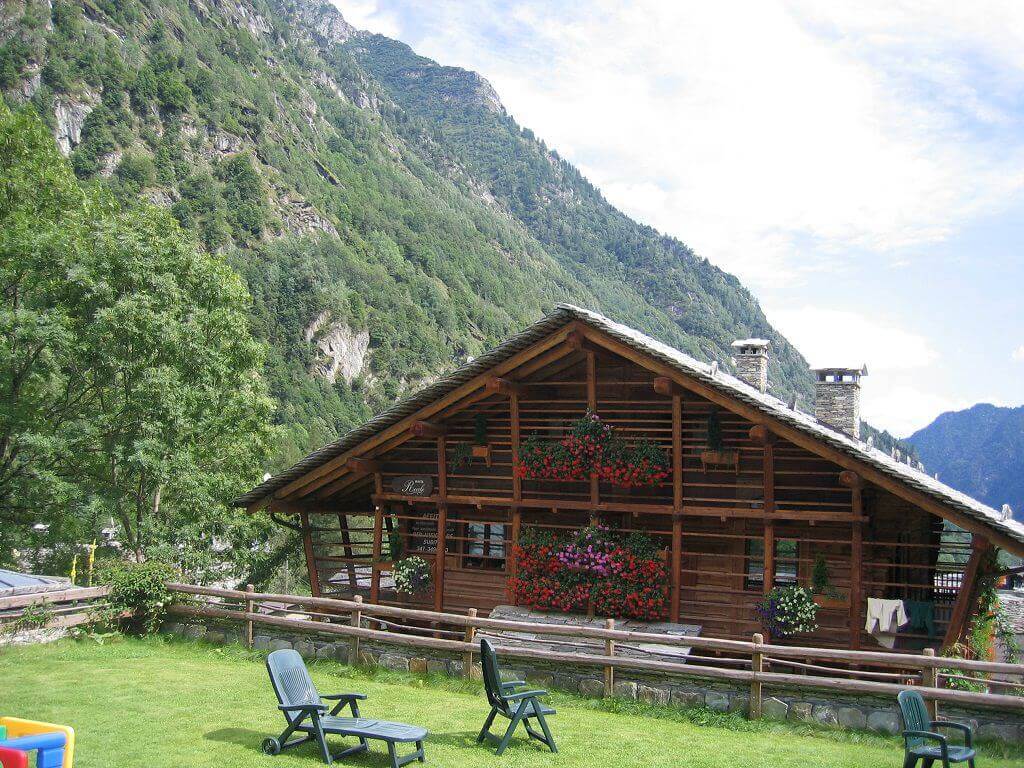 The residences in Alagna accommodate guests in studio apartments, two-room and three-room apartments, all separate , but with centralized services. Some, like the Casa dei Fiori residence, are structures that originated from ancient and majestic Walser houses, others, like the Residence Orma, are located in buildings of more recent construction that keep the rustic atmosphere of the mountains intact. In both cases the proximity to the ski slopes and the beauty of the surrounding landscape ensure that your stay is characterized by comfort and fun.
Sleeping in the residences of Alagna - Valsesia is undoubtedly a valid alternative to the classic independent apartment, a room in a hotel or a room in a B & B, but with all the guarantees and the certainty of spending a holiday immersed in an alpine scenery that fills the heart and mind. Do not think twice: there are only a limited number of apartments and if you book early you can take advantage of some fantastic promotional deals!
Book your stay in one of the residences in Alagna now!
STAYING IN THE CAMPSITES OF ALAGNA - VALSESIA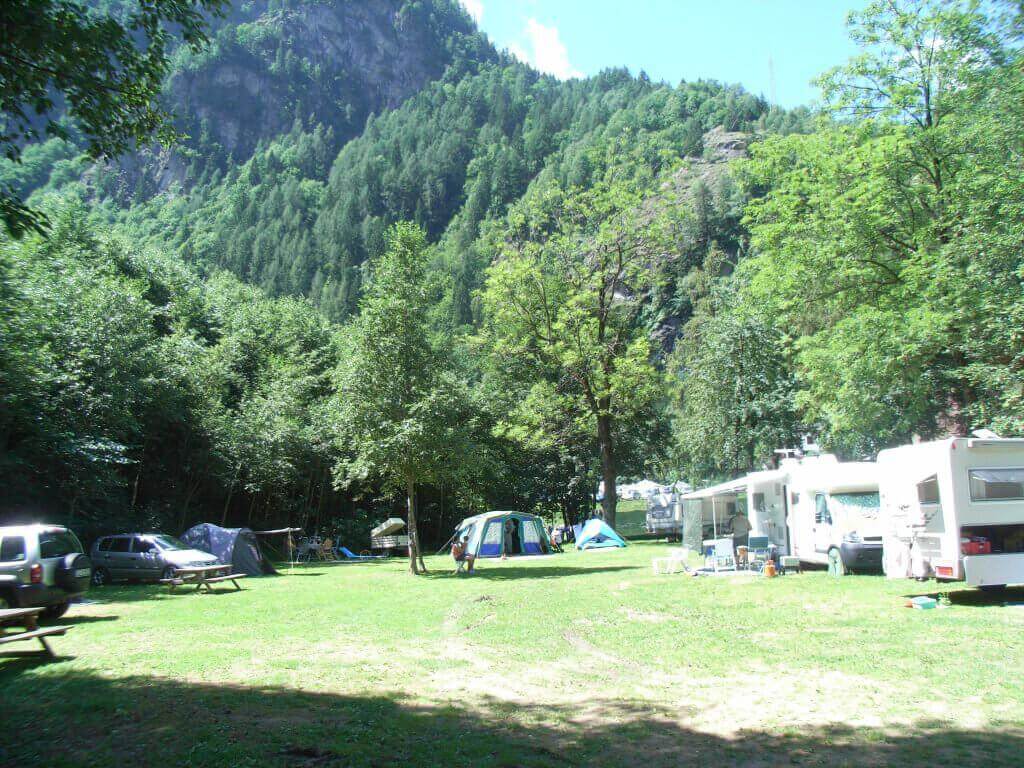 If you are looking for an adventure, perhaps the mountain refuges that are scattered on the mountains surrounding Alagna is just what you are looking for. This accommodation style is more spartan and isolated, but very suggestive and suitable for those who want to get the real feel of alpine environments far from crowded places. As we wrote in the article Sleeping at high altitude: 10 dream refuges , you really have a wide choice, both in position and rates. If you have a camper, a caravan, a tent, or if you want to try to sleep in a wooden cabin under the stars, then the Campsite of Alagna is the best. The Alagna campsite is open both in summer and in winter and has 80 pitch stands and numerous houses with B&B options (breakfast included). A real must for campers and on the road travelers who love being outdoors and sharing space with people from all over the world!