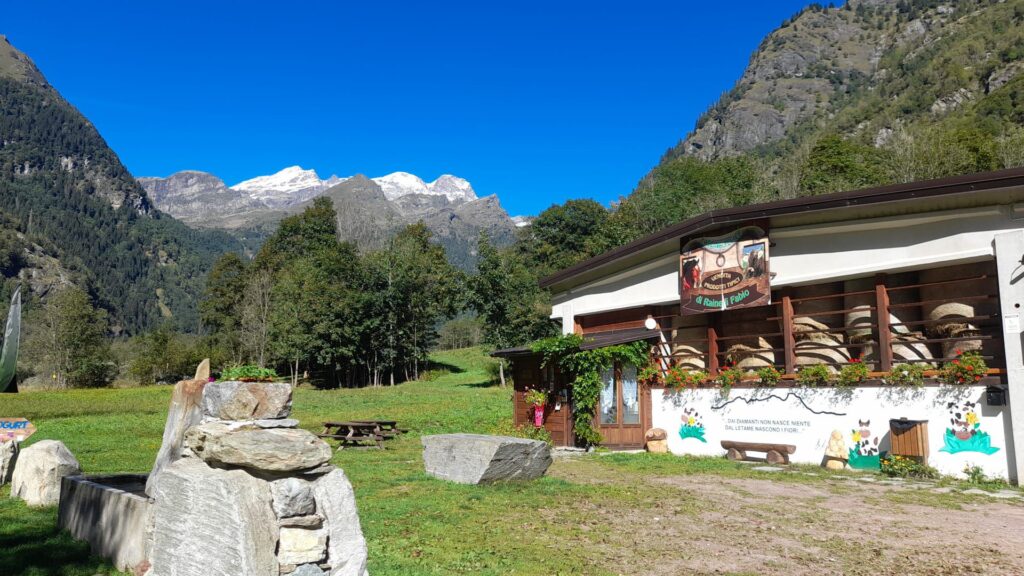 For genuine products sourced locally, the Felice farmhouse is the mecca of 0 km food products.
This is an adventure that began 14 years ago, when Fabio and his grandfather Felice realized a long-cherished dream: to create a model farm where they could produce genuine products at km 0.

Slowly but surely the company continued to grow and today it is moving forward at full speed; even if grandfather Felice is no longer there. Fabio and the little ones Diego and Mirco continue to produce tome, ricotta, butter, yoghurt and cheese called primo sale. These are just some of the delicacies that you simply cannot pass up during your holiday in Alagna!

To reach the farm from Alagna, just follow the Shenine path, and after a short walk of about 20 minutes you will find yourself at Cascina Felice with a splendid view of Monte Rosa, large well-kept meadows, grazing cows and Fabio's shop. You cannot possibly miss it!