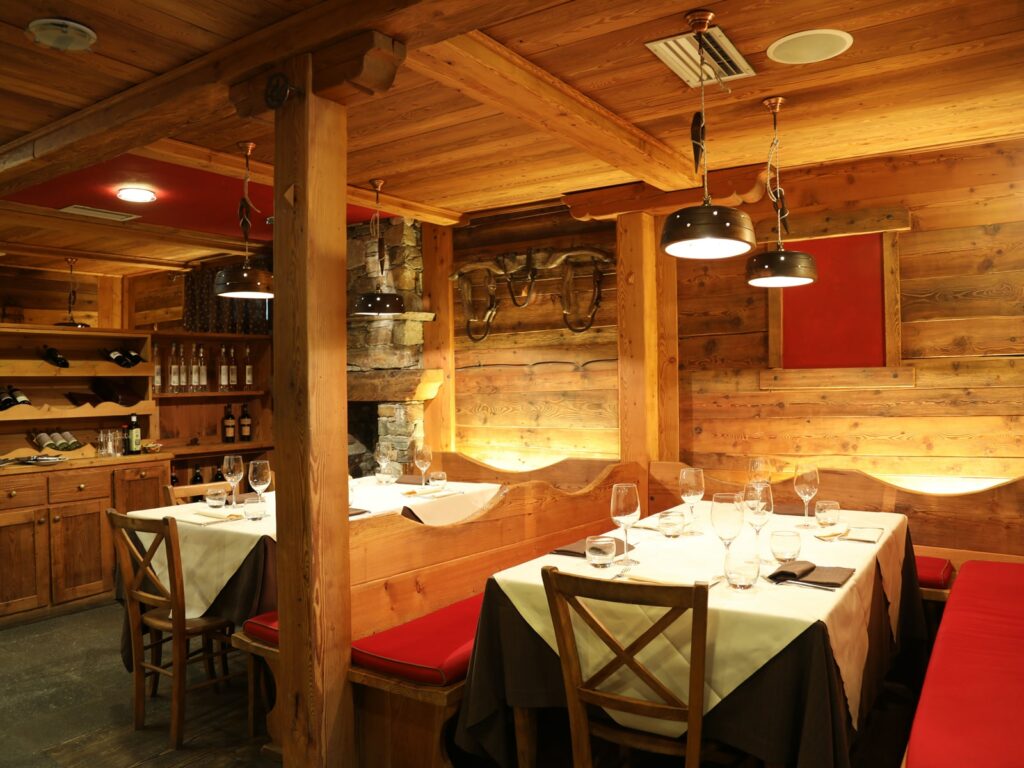 Cooking is about tradition and innovation, time and memory, passion and cordiality.
Dir Und Don restaurant is all this.
DIR UND DON restaurant conveys the essence of Valsesian cuisine and tradition. A jump back in time and in the Walser tradition, local products worked with experience, passion and a touch of originality, to make you live an unforgettable experience.
Located in the heart of Alagna Valsesia, DIR UND DON restaurant will welcome you with its wooden interiors, with attention to detail, and a warm, refined and welcoming atmosphere.
The MENU offers original courses inspired by the flavors and aromas of the best regional tradition, paying particular attention to the selection of ingredients, to offer dishes where tradition, creativity and quality blend harmoniously.
The restaurant menu comes with a rich list of tasty PIZZAS, also available with the takeaway formula.
RESTAURANT PIZZERIA DIR UND DON
Piazza Regina Margherita 1, 13021 Alagna Valsesia
Phone: +39 0163 020011