Opened in 1976, the Walser museum is an ancient building dated 1628, perfectly preserved and an intact example of what a Walser house looked like through the centuries and its use.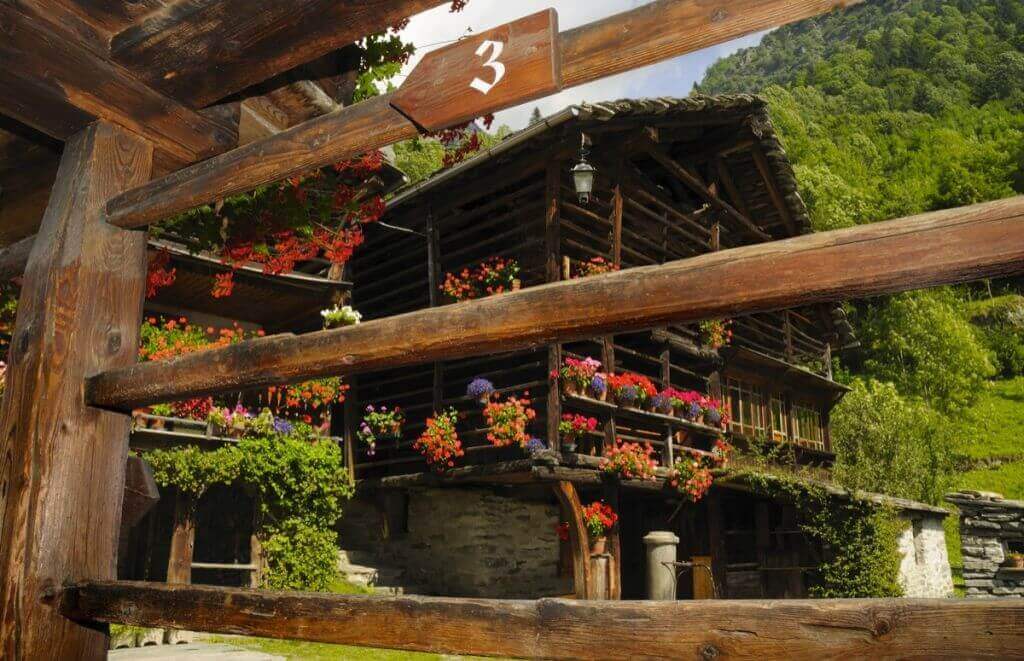 The Walser built homes that contained stables, bedrooms, living area and store rooms all under one roof in a harmonious setting respecting the fundamental needs of these high altitude farmers.The museum shows how the ancient Walser knew how to build their homes using an efficient system which was well suited to their needs of self-sufficiency and tells the story of their daily lives through the instruments commonly used, treading a careful path in the material culture of the ancient Alagna people.
The Building, on 3 floors, has a stone basement, dry-built, where it's settled the wooden part "Blockbau, fully made with original wood while the cover is made with stone slab "blatte".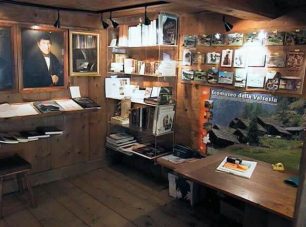 In the current set-up of the museum in the basement there are the shed "Godu", with a stone floor, the living room "Stand" next to it and communicating, with a wooden floor, the kitchen "Firhus" with the tools to cook, the room for the milk-related works and the room for the production of clothes and the weaving of te hemp.
At first floor, over the shed, are mounted the sleeping room "Stuba" with the alcove, the rom for the storage of the tools of the carpenter, the room of the handcraft tools and the room of the documents.
At the last floor it's possible to visit the barn "Stodal" where are exposed the tools for agriculture and the woodcraft and the pantry "Spicher"  with shelf and rack used to preserve food and cereals. Around the building are perfectly kept the the balcony wit poles, typical of Walser houses.
W
hen to visit the museum
May – June Saturday and Sunday from 15 to 18
July every day from 14,30 to 18,30
August every day from 9,30 to 12,30 and from 14,30 to  18,30
CLOSED WEDNESDAY MORNING
Book now your tour at the Walser Museum: