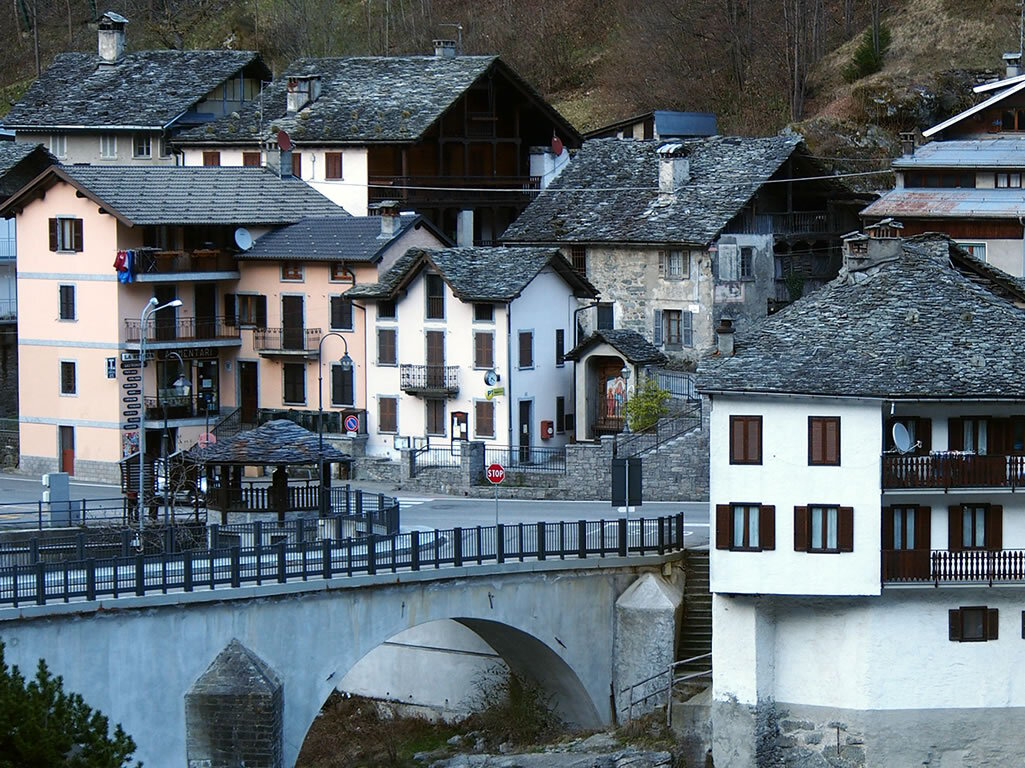 Piode is a small village in the middle top end of the valley, 752 mt above sea level. Its name comes from the old schist mine which was used to extract stone slabs for roofing called "piode".
Beautiful, ancient houses characterize the hamlets on the right side of the river Sesia.
From here there is a very nice path through a forest of conifers and beeches and leads you to the historical pastures of Meggiana, Alpe Pizzo e Bo Valsesia. Here you have a magnificent view over the valley and the Mont Rosa massive. There is a road which allows you to reach the pasture Meggiana by car. Worth mentioning is the Parish Church dedicated to Saint Stefano. Amongst all the art works there is also a precious 16th century polyptych. Piode is furthermore an important home of a dairy where you can buy a typical cheese called 'Toma' as well as other Valsesian cheeses produced locally made with the traditional recipe and milk collected milk from all the local farmers.