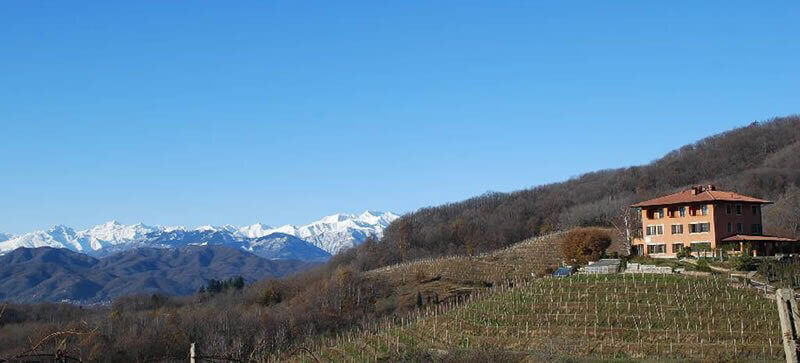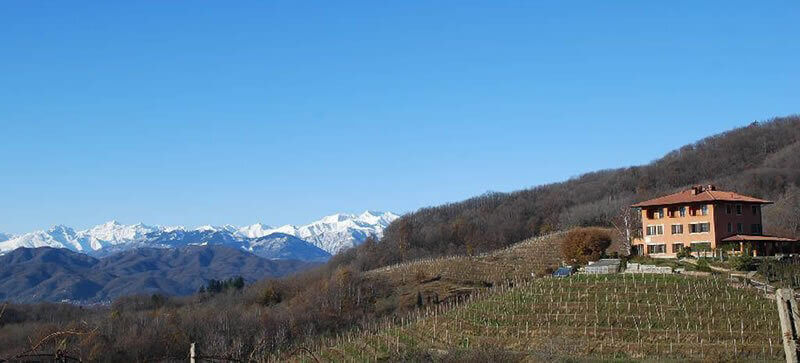 Passion and history
The love of wine and the land around Boca are brought together with passion in this family run business, which chose and subsequently studied these lands to weave an alliance of value. The rural residence, built around a refurbished and extended 17th century observatory, is located on a hill overlooking the vineyards; secular hornbeams, multicoloured flower beds with camellias, azaleas, skimmias and peony encircle the house, which is linked to the vineyard by a long row of table grapes supported by a stone trellis. The surrounding woods, hills and the sublime quiet of nature are together witness of the care taken when cultivating the land. The yield is intentionally limited to 6,000 bottles per year, a choice that allows each passage during the production and evolution of the wine to be afforded infinite care.
A land of olde
Deep within the Mount Fenera Natural Park, our vines extend well above the fog of the valley, and are protected from cold winds by an amphitheatre of hills.  The Vigna Cristiana faces south and covers three and a half hectares divided into 3 sections; 70% nebbiolo, 20% vespolina and 10% bonarda novarese. The rows are orientated in horizontal steps that follow the curve and level of the hillside and are supported by dry walls constructed in local stone, as is typical of Mediterranean vineyards that ensure the integrity and quality of the soil, excellent drainage and an abundant supply of water. The roots of the vines grow deep  into the Permian rhyolitic lava, which can today be seen as partially covered rocks, and absorb the characteristic oligo elements which in turn create wine that exalts the geologic characteristics of the soil and  maintains its qualities over time.
Wine as a choice care as a method
Quality is our prime value: this is why we adopt cultivation methods inspired by the principles of biological agriculture and selectively thin-out the grapes to allow resources to be concentrated on the best bunches. The harvested grapes are vinified at a constant temperature and the wine is then matured in oak casks for three years before bottling. Once in the bottle it is held for a further year of cellaring before release. A patient wait that bestows an intense ruby red colour to the wine with shades of garnet and ample delicate aromas.  The cellar rests against the steep slope of a hill and is structured on three levels: the sub ground level, with large oak casks and a number of barriques is where the wine is matured; bottling, labelling and packaging is performed on the intermediate level. The upper level has direct access to the vineyard and is also where destemming and the controlled fermentation of the grapes is carried out. Guests are welcomed at the complex in a charming hall where wine tasting and cultural activities are organized.
Address
Podere ai Valloni
via traversagna 28010 Boca (NO) ITALY
tel +(39) 0322 87 332
Uffici amministrativi
77 Corso Galileo Ferraris 10128 Torino ITALY
tel +(39) 011 50 59 11
sertorio@podereaivalloni.it