Summer is gone and the opening of the refuge Regina Margherita is for June 2016. As of June 25 it will be possible to stay over again in comfort with all the amenities (including the Internet) in what is the highest refuge in Europe, the magical "Refuge" Margherita . From a height of 4,554 meters, the Regina Margherita Refuge is an exciting destination for all those who love the mountains, high altitude trekking and pristine landscapes. We are situated on top of Punta Gnifetti in the Monte Rosa range (Pennine Alps), on the Swiss-Italian border between the towns of Alagna and Zermatt.
The refuge has been here since 1893, when it was inaugurated with great fanfare in the presence of Queen Margherita (hence the name). About a century later (1979), for reasons of space, but not only, the original refuge was demolished and in its place the current refuge-laboratory was built, home to the highest fixed observatory in the world. To date the facility has 70 dormatory beds, a bar-restaurant, communal bathrooms, electric lighting, 220 volt and - thanks to the Polytechnic of Turin - even Wi-Fi connection!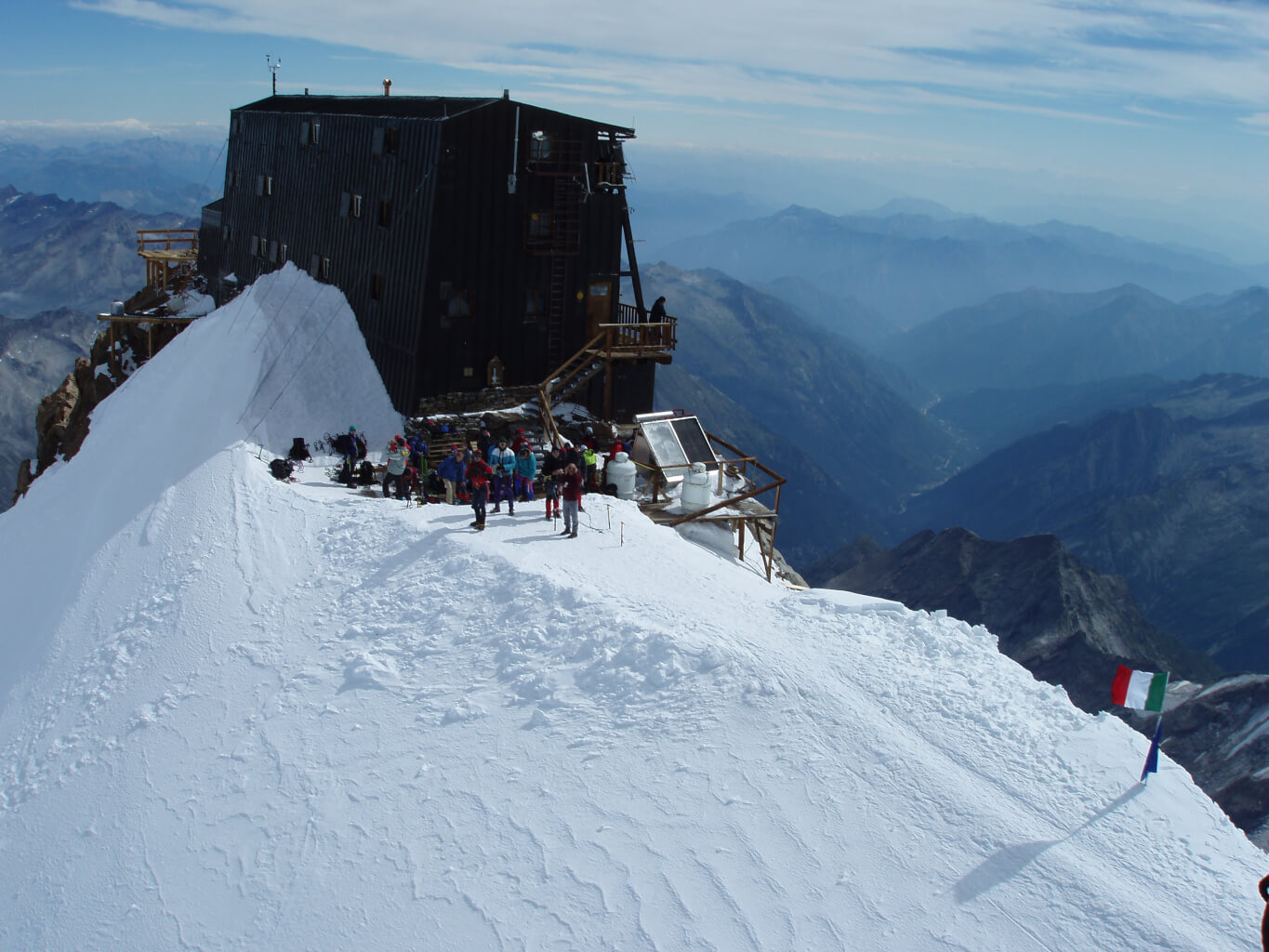 Road access to the refuge and Vacation packages for summer 2016
The climb to Margherita hut requires some preparation, but that does not mean that only the most experienced and trained can engage in trekking. In the company of UIAGM mountain guides, anyone with discrete knowledge and adequate mountain climbing equipment can get to the top safely. The main access roads are 3:
1) from refuge G. Gnifetti across the Lys Glacier which is an approximate hike of 4/5 hours entirely on the glacier ( classic route);
2) from refuge Monte Rosa across the Grenz Glacier which is an approximate hike across the glacier itself of about 5 hours ;
3) from the bivouac L. Resegotti towards the SE ridge(Cresta Signal). In this case the Alpine itinerary presents a considerably difficult level.
One of the best ways to experience the extraordinary beauty of refuge Margherita without endangering yourself and others is to join one of the many tours that are organised during summer.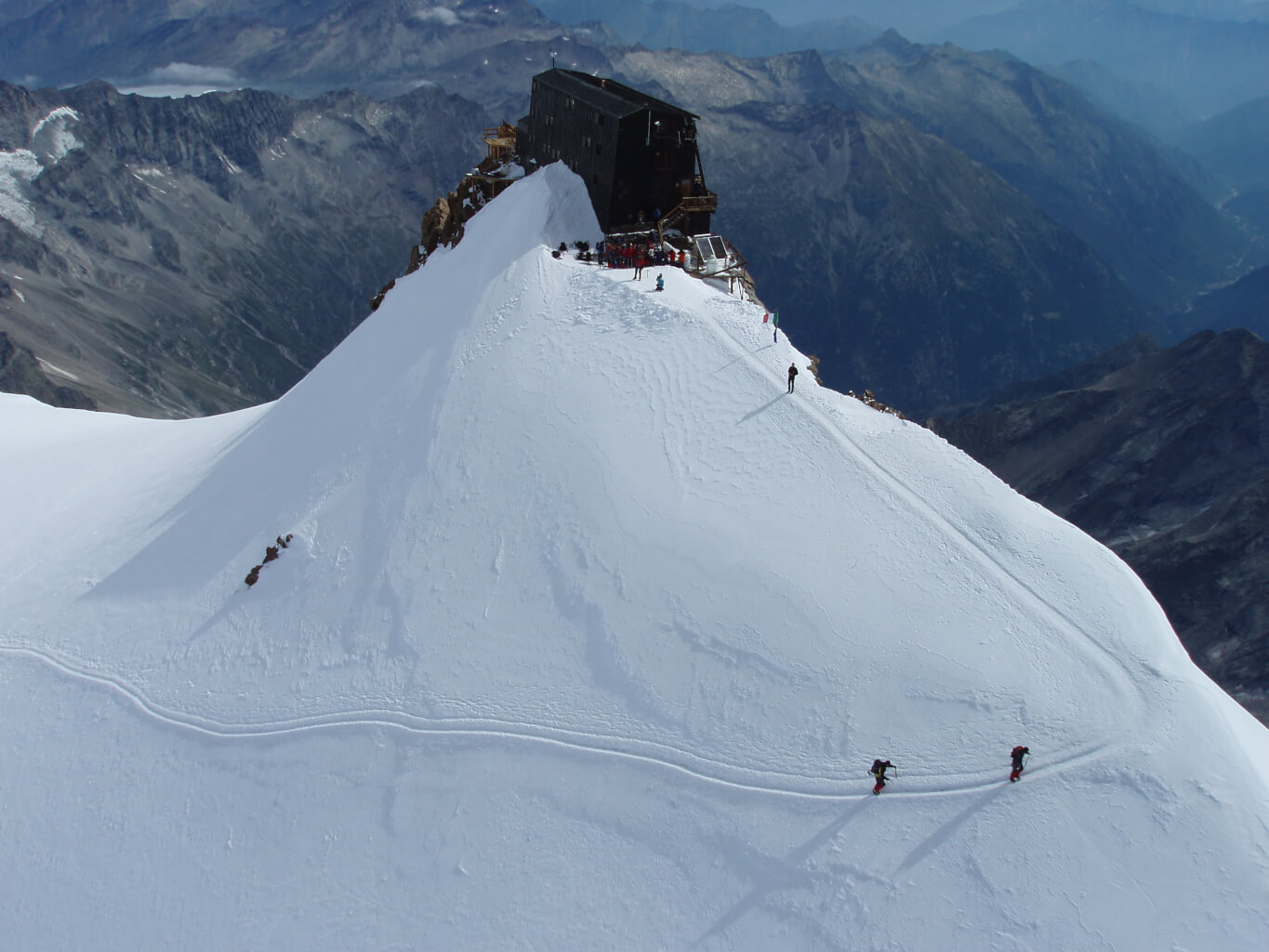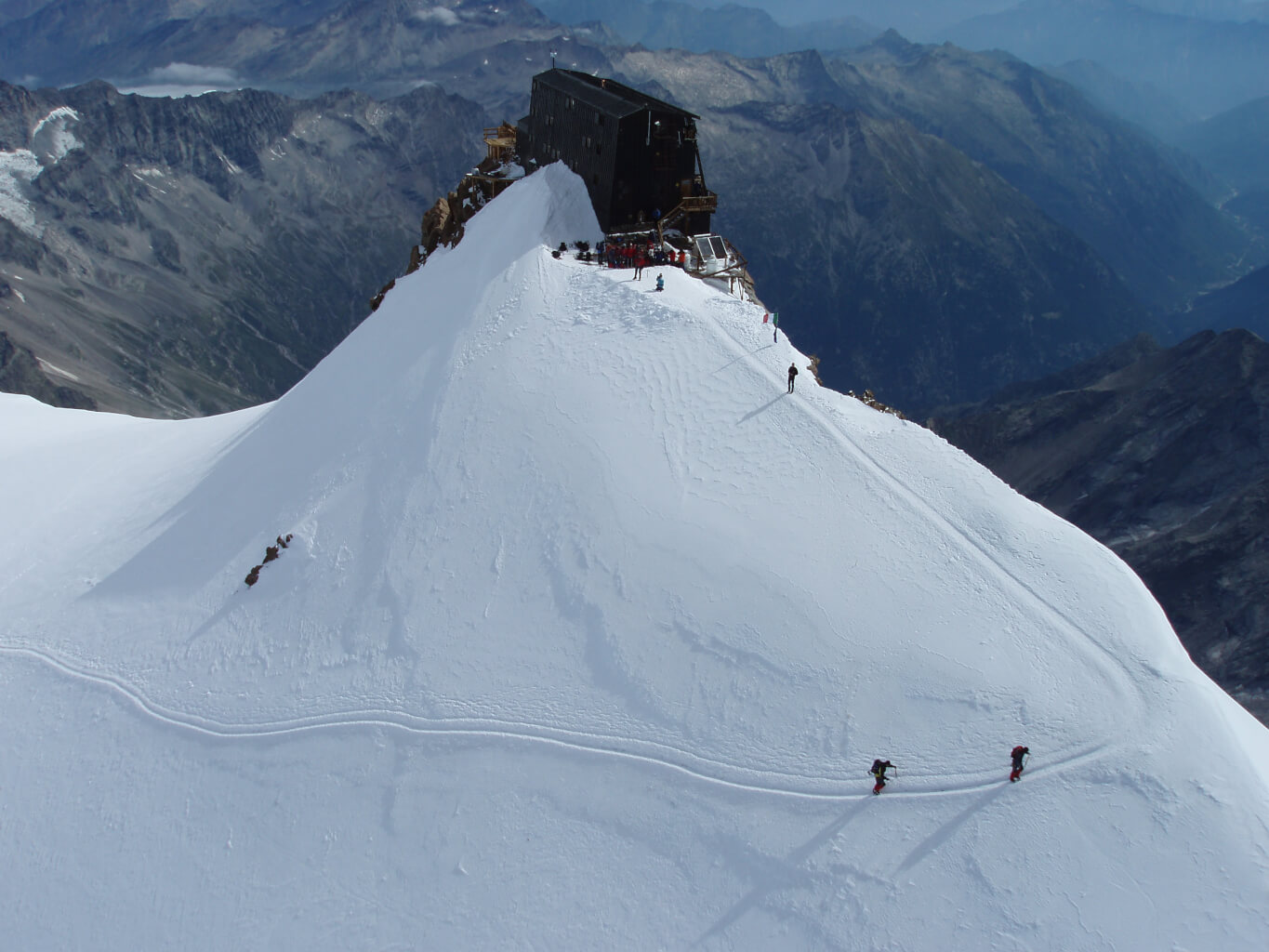 1) Trip to Capanna Margherita: 2 days of mountaineering with departure and return to Alagna with one overnight stop at refuge Gnifetti and reaching the refuge the second day.
2) Overnight in Capanna Margherita: 3 days of mountaineering with departure and return to Alagna, stopping over at refuge Gnifetti for the first night and the second in the highest refuge in Europe, refuge Margherita!
3) Ascent on foot to the refuge Capanna Margherita: 5 days of mountaineering and hiking, from Alagna until the heights of refuge Margherita.
Are you looking for a tailor made holiday? Do it on line in less than 1 minute!