Well, winter 2016 has gone. The Alagna lifts close on April10th, but slopes and off-piste skiing are still excellent. Spring snow is already there, the mountain huts are open, we enjoy cold but sunny days: everything seems as if  this late started season does not want to finish.
Our Proposal for the last ski week 2016
Casa Smitt apartments
week 3-10 April 550 euro inclusive of costs, final cleaning and parking. Two bedrooms apartment with living, kitchen and a large balcony.
Long weekend in April, from Friday to Sunday 180 euro

Mirtillo Rosso Family hotel
from March 29th purposes the best deals of the season!2/4 night for 2 adults and a kid from 61 euro per person. 7 night from 48 euro per person, breakfast and wellness centre entrance included
Tre Alberi Liberi B&B
April 3rd to April 10th: 7 nights for two people in double room at the price of 665. Late check out, sauna, wifi and organic breakfast included. Long weekends from Thursday to Sunday, or Friday – Monday from euro 260.
How is being in Alagna when the Monterosa lifts are closed?
5 experiences to know the real Alagna in springtime
Curiosities
Why Casa Smitt is so called?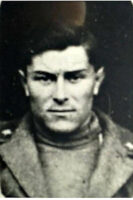 It was built in 1870 and was first given the name "Villa dei Fiori".  It was only composed by three large apartments that were rented out to the rich tourists that used to spend their summer in Alagna at the beginning of the XX Century.
After WW1 was bought by Pietro Smitt, former gunner who made its fortune in France as decorator.
From there the name. Today the house is run by Anna, who wants to transform it into an ideal place for families, because she likes houses with a lot of children. The apartments have all two bedrooms to grant peaceful sleeps to parents and kids, a large living to spend time together and a kitchen, in order to give space to the cooks, that we know, are irritable whilst cooking.
Where does it come from the name Tre Alberi Liberi (literally three free trees)?
This B&B is also located in an old villa formerly built with the purpose of hosting rich families of the early 900 with their servants. The old style of the house has been maintained after the recent refurbishment, but the name is completely new and express the owner's philosophy. Three is the recurrent and lucky number of the family; the Tree is the essence: symbol of sustainability and balance, sturdy roots and foliage free to follow the wind. And those trees are also free, free because the Sesia Valley in 1400 declared its freedom in fron of the Duke of Milan, and even now the people like their freedom above every thing
And who's Mirtillo?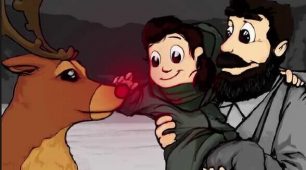 Mirtillo is Father Christmas' raindeer, the red nosed one, that seems to be settled there to pep up the days of families on holidays around the Monte Rosa. For him Stefano decided to build an adequate house: 60 family rooms, one in and outdoor swimming pool, buffet restaurant and miniclub.