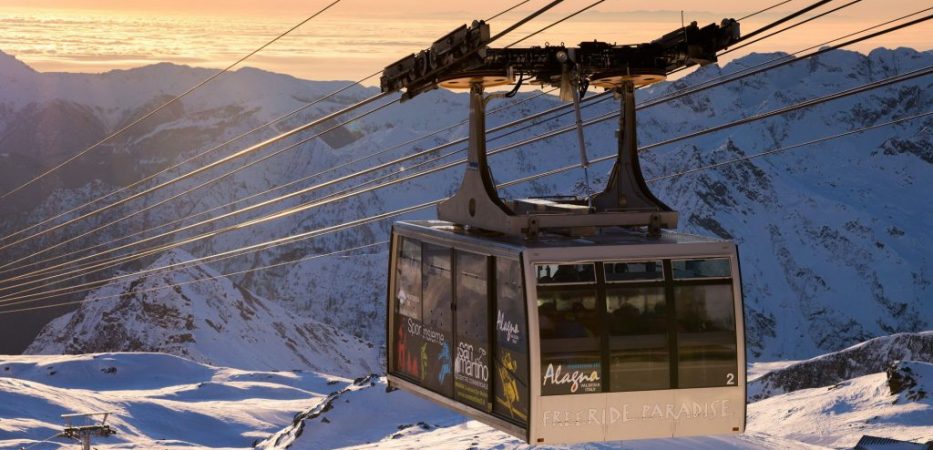 Alagna: Walser village, stones, wood, snow and beautifoul mountains; our ancestors restricted themselves to look at them from the bottom, going at least to some mountain pasture and only in summer, but they weren't people who give up or with no dreams, they were building the base that today, 600 years later, give us the canche to reach the top, whenever we want.
The story of the slopes start with a small (and now old) cableway that brought to Belvedere Hotel , than it was built the legendary lift that brought to indren peak and today, 70 years later, who comes to Alagna can take the lift that brings to Pianalunga (2046 msl) to find himself in the freeride world. Now he can choose: he can take the chairlift and go to Bocchetta ora take the funifor, with a load of 100 people, increased by new chairlift Alagna 3030, and get nearer to the top at Passo Dei Salati (2980 msl) from which you can access to the Monterosa Ski Area
( more than 200km of slopes) or go to Indren, starting place of hikings on the gracier going to Margherita Hut and of our well-known freeride area where begin the challenge with the mountains!
I'm not going to write much more because now it's your turn to discover evry corner and every gift that our slopes give
Hope you will enjoy it!
Ticket office
Lifts season time table