SKI TOURING ITALY IN THE MONTEROSA SKI!, WHY NOT?
In the area of Monterosa Ski you can ski in three different valleys, two in Valle d'Aosta and one in Piedmont, with the same ticket and just using the lifts, you can reach the incredible backcountry that Monterosa offers to free-riders.
Lots of people love to go into isolated places booking an helicopter fight to admire the mountains from a different prospective and skiing where just a few can go, but ski touring is more.. it's effort and conquest


FREERIDE HEAVEN IN MONTEROSA SKI THANKS TO SKI TOURING

Touring skies, skins, ski boots, need to work out: these are the ski tourers !
Monterosa is the right place to discover this activity; you will take the lifts first and then walk for thirty/fourty minutes, then, through passes you will reach perfect valleys for backcountry skiing.
With Alagna.it ski guides and ski touring on Monte Rosa is even more fun!
Suggestions and proposals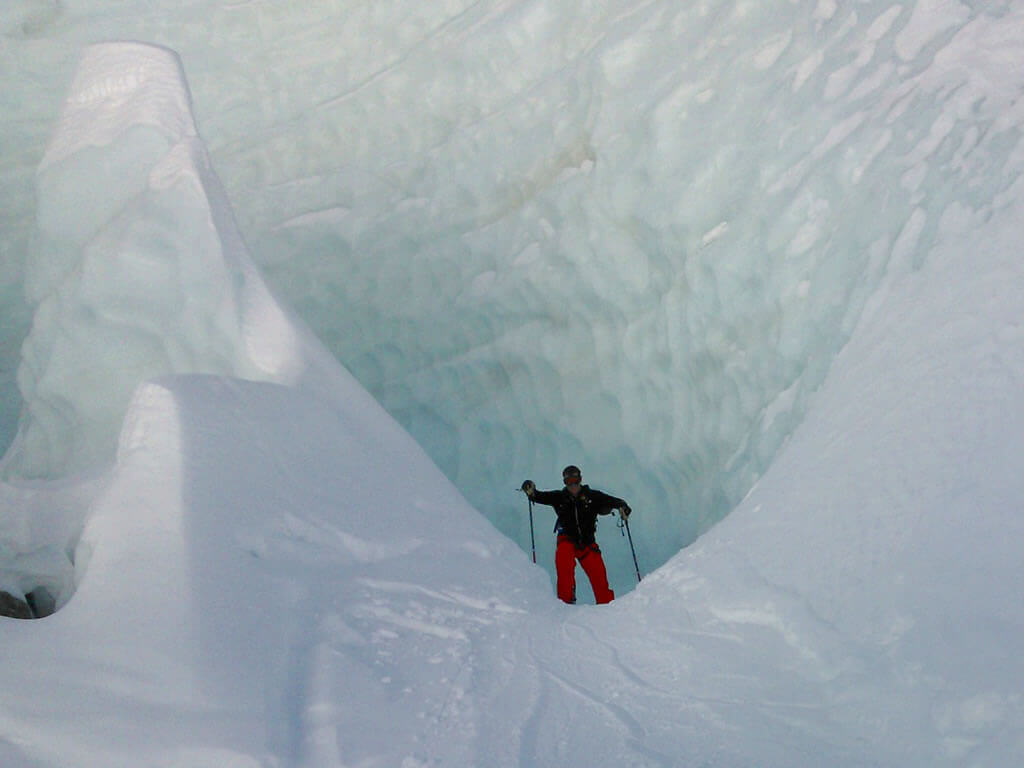 The Zube pass
Starting from Salati pass, you can ski down using the blue piste of Gressoney for 500m. Afterwards you just have to put the skins on, and start the ascent to colle Zube. To learn the know-how that's the best experience that you can have, especially with a local guide. In less than 40 minutes you will reach the top, from where, after some food and a little rest, you will be able to ski down to Alagna. You will pass through ancient villages as Otro and Pianmisura, skiing between Walser's houses, alternatively The Jakette couloir will make you reach the Olen's valley.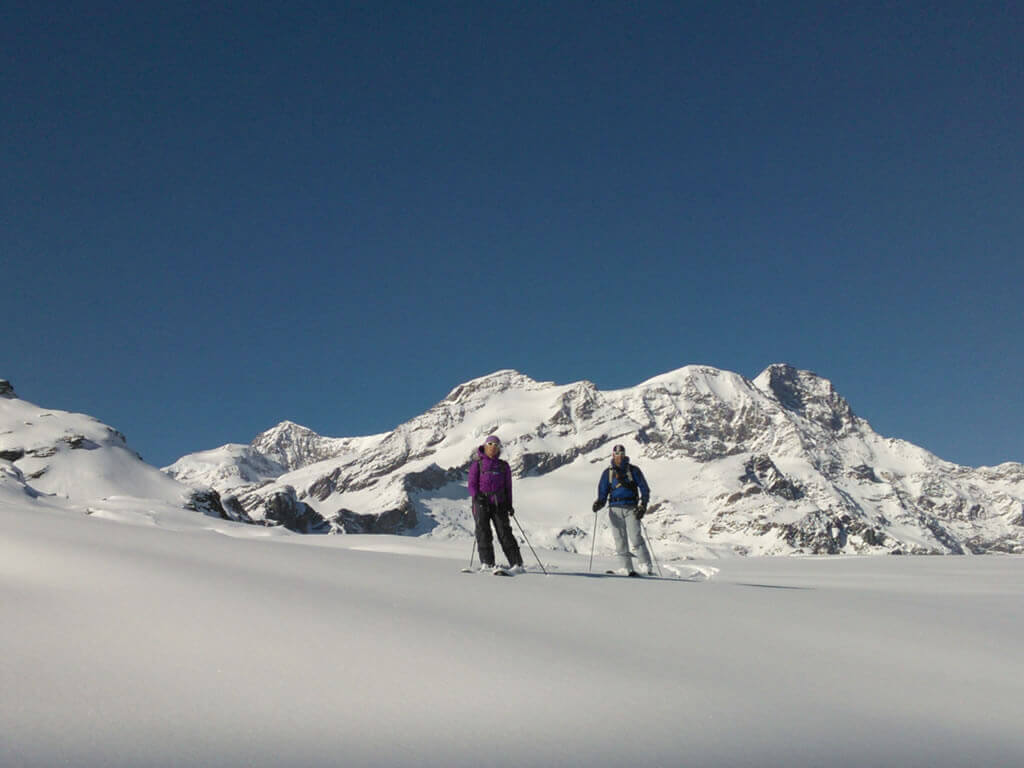 The lost valley
You will take the cableway to Indren, cross from there to Roccette, under Mantova Hut. There starts a walk of 30 minutes on the easiest side of the valley. The goal is on the left side of the building at 3530m. To reach the glacier of Valle Perduta, you can ski or ( in case of bad conditions of the snow) be roped down. Here comes an unforgettable slope; first in a glacial background and then in the middle of tiny woods: over 1700 height difference between the top and Staffal (Gressoney).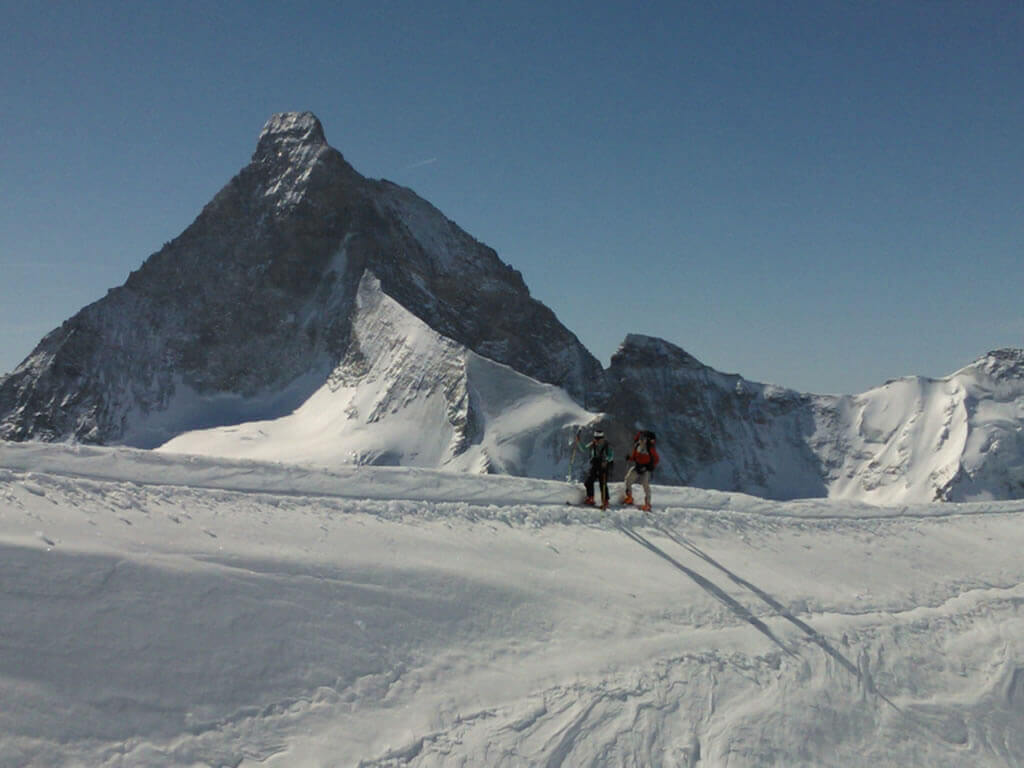 Val di Verra
Just using pistes and lifts you will reach the Bettaforca, where the journey starts. Here starts the ascent to Quintino Sella Hut and Bettaforca pass at 3100m hight. That will take 1h 15'. At the top you can rest admiring the Monterosa's West side and his glaciers, the most important of which is Verra. After that you can start your downhill ski in a perfect free ride terrain. Being North side of the mountain, you can usually ski in powder snow. You go on towards Frachey where you must stay for lunch. Whenever you like you can go back to Alagna, using cableways and pistes.