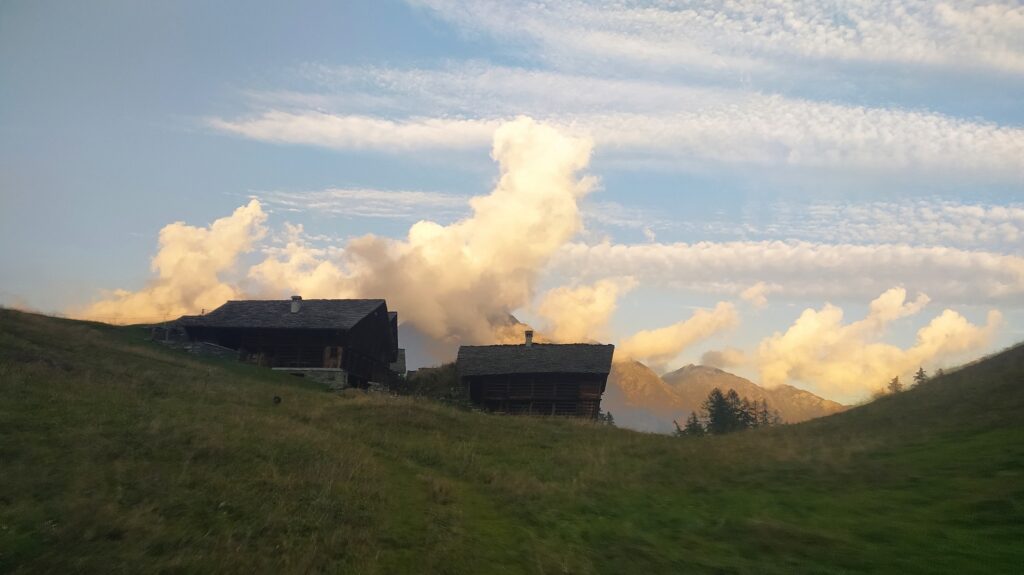 The Fai Daverio Baite (Huts) project was initiated from an agreement with the FAI Alagnese Union with the aim of providing an adequate location for the assets left by the engineer Arialdo to the cultural association of Alagna 30 years ago.
17th-century Walser architecture perfectly preserved in its entirety, the Daverio di Otro huts are a heritage to be protected and valued as a direct testimony of the culture that characterizes the history and the unique and exceptional identity of this area. Thanks to the agreement with the FAI, the Daverio huts will be restored to their former glory complete with their historical and traditional functions, and will become the location of a tangible narrative accessible to all and centered around the millenary civilization that has populated these valleys.
The rooms will be furnished with the décor and objects that testify and reflect the daily life, culture and tradition of a typical high altitude Walser hut. The objective is to allow visitors to experience an unprecedented, engaging and informative visit. The huts will once again be a living, inhabited and productive place, with the aim of bringing agriculture and livestock back to life, following the footsteps of tradition but also making sure that contemporary sustainability is at the forefront, which the Walser people were able to combine in a harmonious balance between man, nature and landscape.