Off-piste snowboarding, or simply freeride snowboarding, is a well-known sport and practised by many. More and more enthusiasts filled with adrenalin descend snowboard off-pistes at full speed, thanks to the evolution of the boards and clothing, which are essential to slide on fresh snow in the name of fun and comfort. In Italy and abroad, there are many places where you can practise this type of sport. Just think of countries such as Canada, the United States, Iceland, Norway, but also Italy, with its Alps and the numerous locations where you can enjoy miles of white powder. Italy is considered by many as the European capital of freeride, paradise for ski and snowboard lovers. Here you have the opportunity to try a sport that requires technical skills and various capabilities almost all year round, but that can be mastered by anyone with some training and experience. Let's first look at the best routes and mountains for freeride snowboarding, and then move on to some advice regarding safety.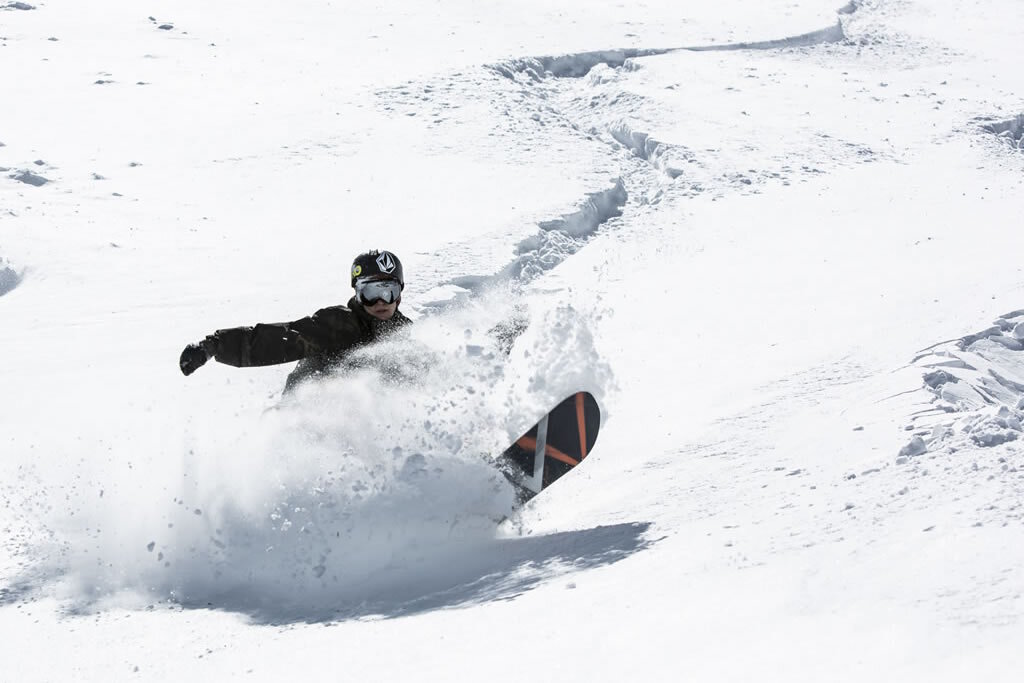 ALAGNA VALSESIA AND MONTE ROSA: FREERIDE PARADISE
Ever heard of freeride paradise? If the answer is no, good for you, because you are about to discover one of the most beautiful destinations for off-piste snowboarding and skiing: Monte Rosa. Here, in the municipality of Alagna Valsesia on the Italian side of the Eastern Alps, there are some very exciting slopes. Miles and miles of immaculate itineraries including gullies, canyons, glaciers, valleys and much, much more. The highlight, in addition to the spectacular nature of the landscape, is the ease of access to the starting points. The Monterosa Ski lifts take you to the top of the mountains to put you in reach of most of these spots, for example towards Passo dei Salati (2980 meters above sea level) or, even higher, towards the wonderful Indren glacier (3375 meters) ). Once you get off the cable car, with your backpack and snowboard on your shoulder, all you have to do is continue in the direction of your favorite off-piste. Need some ideas? Take a look at the off-piste page and the map we have prepared!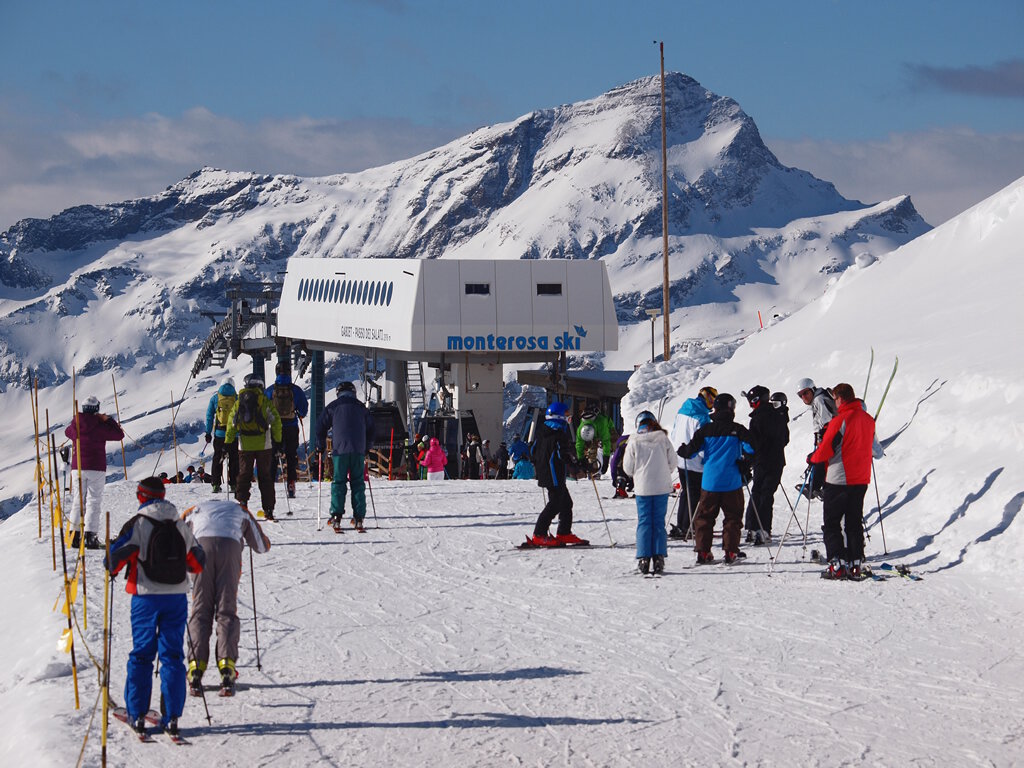 HELISKI FREERIDE WITH YOUR SNOWBOARD? IN ALAGNA YOU CAN.
Up till now you have been given the basic information to organize an excursion on your own. You must, however, remember that Monte Rosa and the Eastern Alps in general are steeped in immense space, with difficult, if not impossible places to reach on foot. In these cases the alternative is called Heliski Freeride, and it's a fantastic solution to enjoy the wildest off-piste ride with the aid of a five-seater helicopter.
Everything is managed with absolute respect for nature and the alpine ecosystem: so only ten flights per day are allowed in eight different landing sites on Monte Rosa, in Alagna Valsesia. The groups are made up of a maximum of four snowboarders and a guide, so if there are more people it will be necessary to book two or three helicopters. Nothing stops you from experiencing pure adrenaline even in pairs, and it goes without saying that the cost of the helicopter flight and guide lowers according to the number of participants. Here is an indicative price list to evaluate the rates:
| | | |
| --- | --- | --- |
| Individual quote | 1 flight | 2 flights |
| 2 skiers | 470 euro per person | 780 euro per person |
| 3 skiers | 310 euro per person | 520 euro per person |
| 4 skiers | 240 euro per person | 390 euro per person |

RISKS AND DANGERS: SOME ADVICE FOR A SAFE FREERIDE
Like ski mountaineering, freeriding with a snowboard or skis exposes you to risks and significant hazards in every season of the year, even when the weather conditions are perfect. We must not only think about avalanches, but also about the crevasses, slabs of ice, jumps and various obstacles. Breaking a leg or fracturing an arm in an isolated place can have dramatic consequences not only for the injured, but also for group members. It is essential to be aware of your limitations, making sure you have the kit with essential accessories in case of emergency. The freeride kit composed of ARVA, shovel and probe is of fundamental importance. ARVA ,an acronym which stands for Avalanche Research Apparatus, is an electronic device. It is a short-range signal transceiver, which allows for an easier search and find rescue in case of being buried under snow (not necessarily avalanche, as this phenomenon represents a greater danger during an off-piste adventure).
Probe and blade are useful manual tools to facilitate search operations (the probe) and excavation (the blade). To this we must then add a series of advice usually taken for granted, but too often underestimated. From a thorough check of the equipment and provisions to put in the backpack, including energy snacks and mineral salts, from a session or two preliminaries in the gym or fitness exercises for a few days to help adjust to the environment at high altitude. Our UIAGM guides (Union Internationale des Associations de Guides de Montagnes) are the perfect contacts, because they are qualified for this kind of freeride excursions and because they can provide support before, during and after the descent.
If you also want to experience authentic off-piste snowboarding, or if you want to give this friend or partner an adventure, all you have to do is choose one of the snow pack options and contact our offices in time. Enjoy the fresh snow, we'll take care of the rest!
Discover all the freeride opportunities and all the winter activities in Alagna