To sleep at high altitudes has always been a dream for many travellers. From expert mountaineers to young couples passionate about trekking, the desire to fall asleep at record altitudes and to wake up surrounded by majestic landscapes has led to the development of a highly appreciated type of tourism over the years. Today, sleeping at high altitudes is a possibility offered by many structures, both in summer and to a lesser extent even in winter. The Western Alps, in particular, offer various locations at a variety of elevated altitudes, in remote areas or in the vicinity of places that are easy to reach, even by car. Amongst all of these, stands the highest refuge in Europe, Capanna Margherita, which despite its name is a comfortable and organized accommodation structure, with up to 70 beds and a room used as a bar and restaurant. But we will not tell you more: in this article, we listed, in order of height above sea level, the 10 refuges of Monte Rosa and where to sleep at high altitudes without necessarily being skilled climbers. Enjoy browsing and  ... have good rest once you get to the top!
1) REFUGE CAPANNA REGINA MARGHERITA AT AN ALTITUDE OF 4450 METERS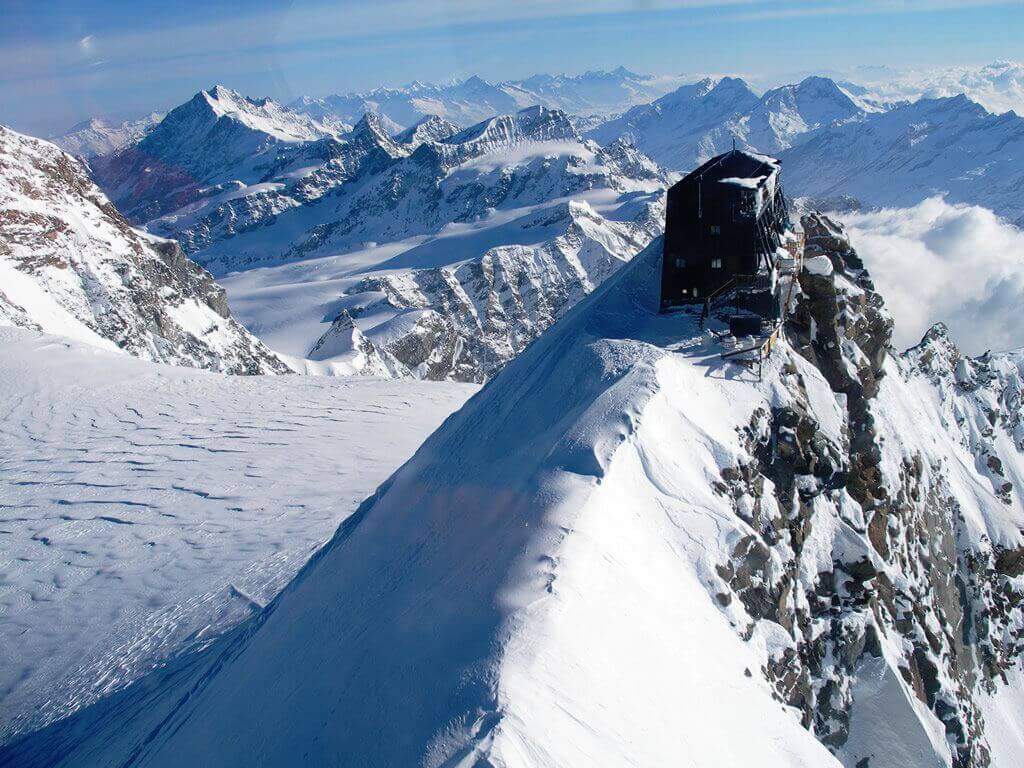 The highest of all the Monte Rosa refuges and to date, in the whole of Europe, Capanna Regina Margherita is synonymous with adventure and the environment: perched on Punta Gnifetti, this ambitious work of human ingenuity offers different types of accommodation for sleeping at a high altitude, from half board to B&B. The only way to reach it is on foot, and you are advised to be accompanied by UIAGM mountain guides. By clicking on the link, you will find more information on Capanna Regina Margherita.
2) REFUGE CAPANNA GNIFETTI AT AN ALTITUDE OF 3647 METERS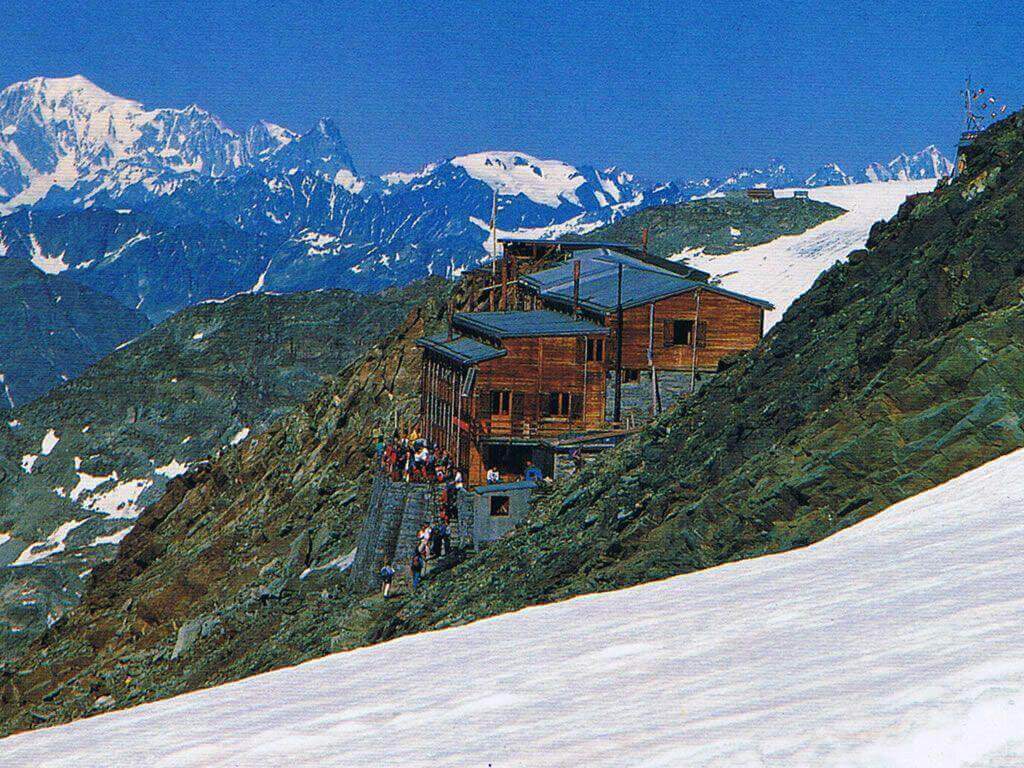 Heated rooms, free showers, drying machine for boots and clothes ... despite the altitude, refuge Capanna Gnifetti has all the essential amenities for sleeping comfortably at a high altitude during the summer (only one room is open in winter). It can accommodate 177 people in total, divided between rooms with 4/6 bunk beds and rooms with 12beds. For those facing the ascent to Capanna Margherita, the structure is a strategic point of support where to spend the night
3) REFUGE MANTOVA AT AN ALTITUDE OF 3498 METERS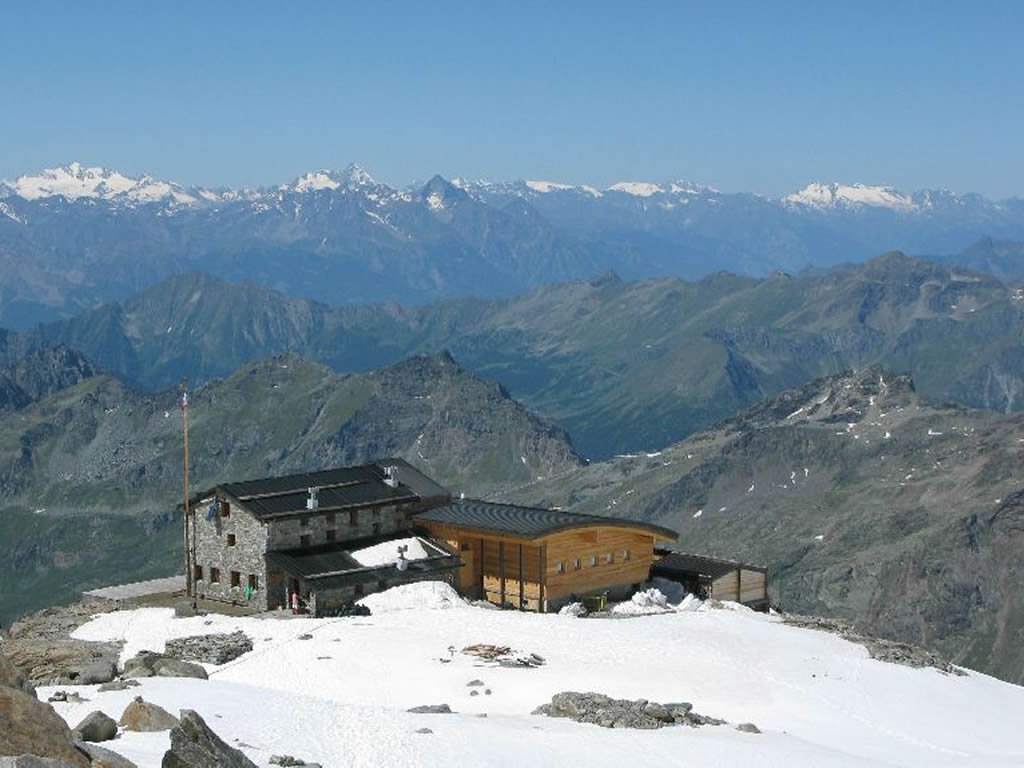 Renovated in 2007, refuge Mantova is located on the Garstelet glacier, in the Garstelt area. The beautiful panorama at an altitude of almost 3,500 meters can be admired in all its splendour through the windows of the restaurant: the view sweeps across the whole of Monte Rosa and the Alpine chain to Mont Blanc and Gran Paradiso. It can accommodate 100 people divided between rooms with three, four and seven beds, and an extra 30-bed dormitory.
4) REFUGE OSPIZIO SOTTILE AT AN ALTITUDE OF 2480 METERS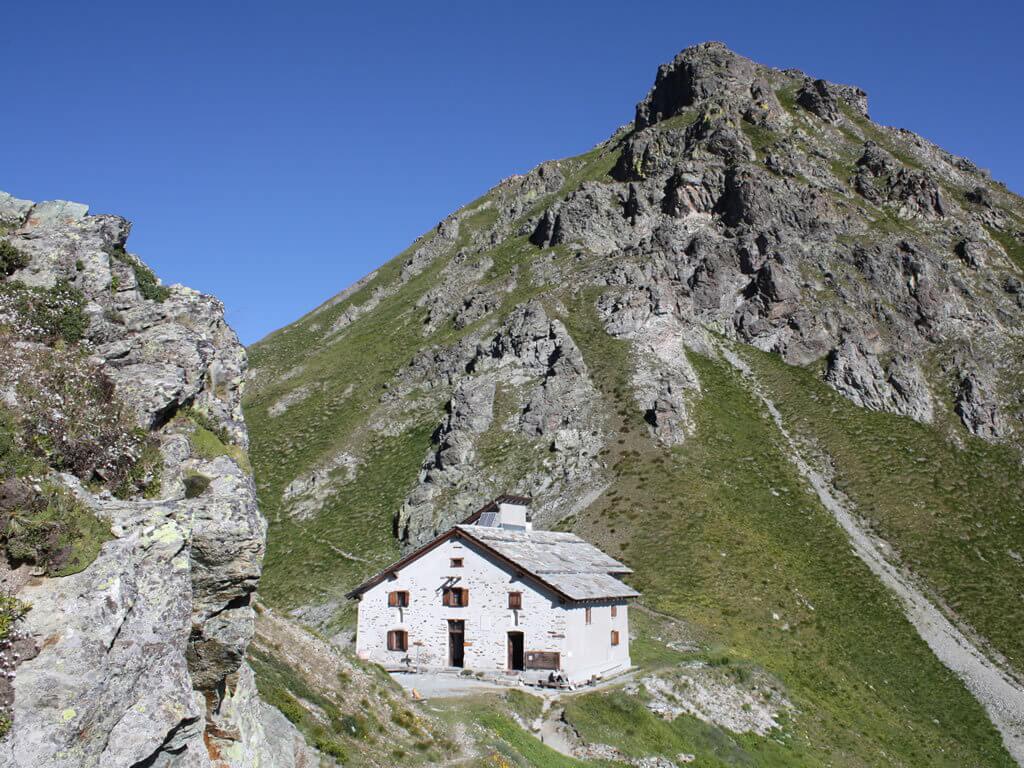 This refuge owes its name to its original use in the past centuries: it was the canonical Nicolao Sottile, in 1823, who converted the structure into a structure to provide hospitality to travellers who travelled along this important access road. After undergoing major renovations, refuge Ospizio Sottile today, functions as a hotel and restaurant business on that same pass between Piedmont and Valle d'Aosta, offering 4 comfortable rooms and a 9-bed dormitory, toilets with 2 showers and the restaurant hall where you can savour traditional Alpine dishes.
5) REFUGE FERIOLI AT AN ALTITUDE OF 2264 METERS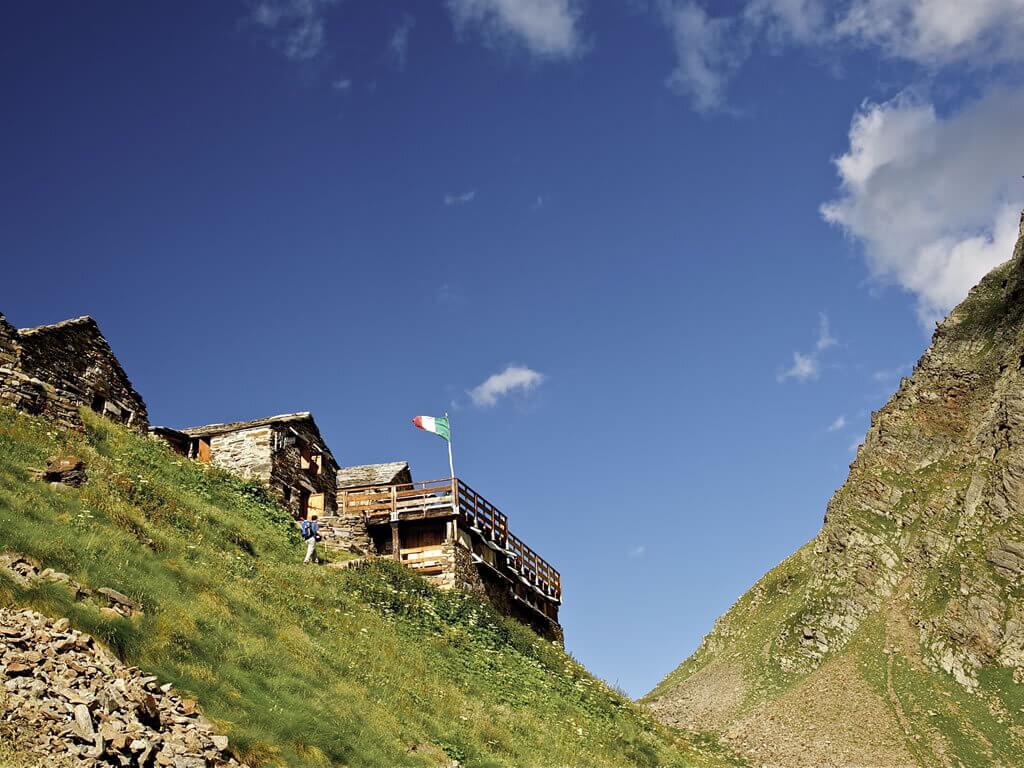 Stopover point during the ascent to the northern ridge of Tagliaferro, Refuge Ferioli is located halfway between the furthest refuges and the normal ones found on the ski slopes. The stone and wood cabin, resting on the moraine below Colle Mud, is characterized by its splendid terrace which faces the valley and ensures a memorable view of the town of Alagna. It can be reached in about 2 hours and 30 minutes along trail n. 8 from the hamlet San Nicolao of Alagna. It sleeps 24.
6) REFUGE BARBA FERRERO AT AN ALTITUDE OF 2247 METERS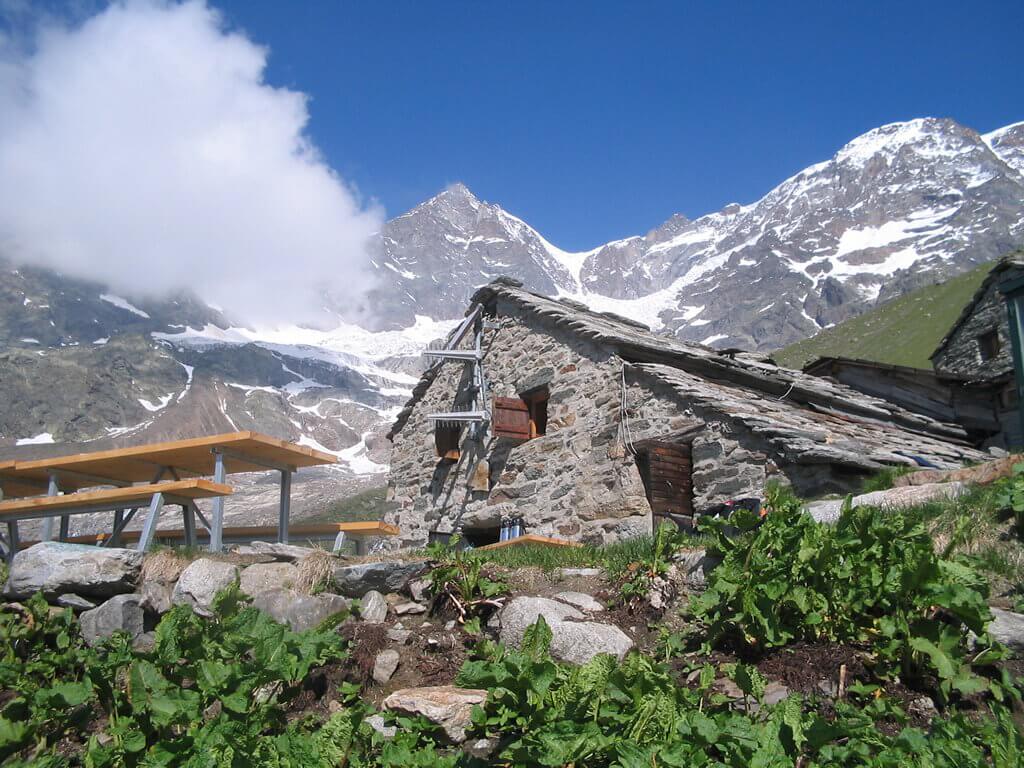 A real eagle's nest perched on the rock that supports the imposing moraine side of the Sesia-Locce glacier, the refuge Barba Ferrero, at 2,247 meters above sea level, was inaugurated in 1996 with the financial support of the Barba family and of the Ferrero family (hence the name). Today it has 12 beds (4 in the winter room) which must be booked, either half board or B & B to experience the thrill of sleeping in a picturesque setting with your family, with friends or alone.
7) REFUGE CARESTIA AT AN ALTITUDE OF 2201 METERS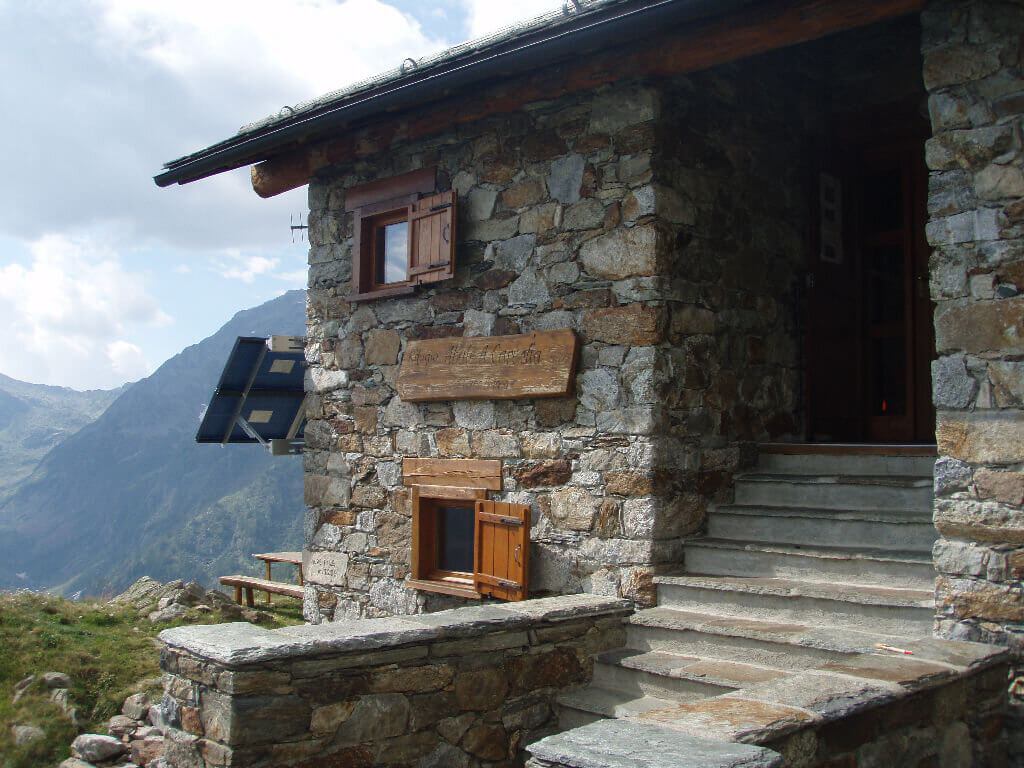 Don't be fooled by the name: Carestia is actually the surname of the botanist and alpinist, Antonio Carestia, to whom the refuge is dedicated. The actual structure replaced the previous building in 1995 and since then, the 30 beds in refuge Carestia offer mountain lovers guaranteed rest during high-altitude walks and hikes. The aged atmosphere of this corner of the Vogna Valley takes the visitor back to an era of traditions, sacrifices, peaceful and mutual solidarity.
8) REFUGE GRANDE HALTE AT AN ALTITUDE OF 1945 METERS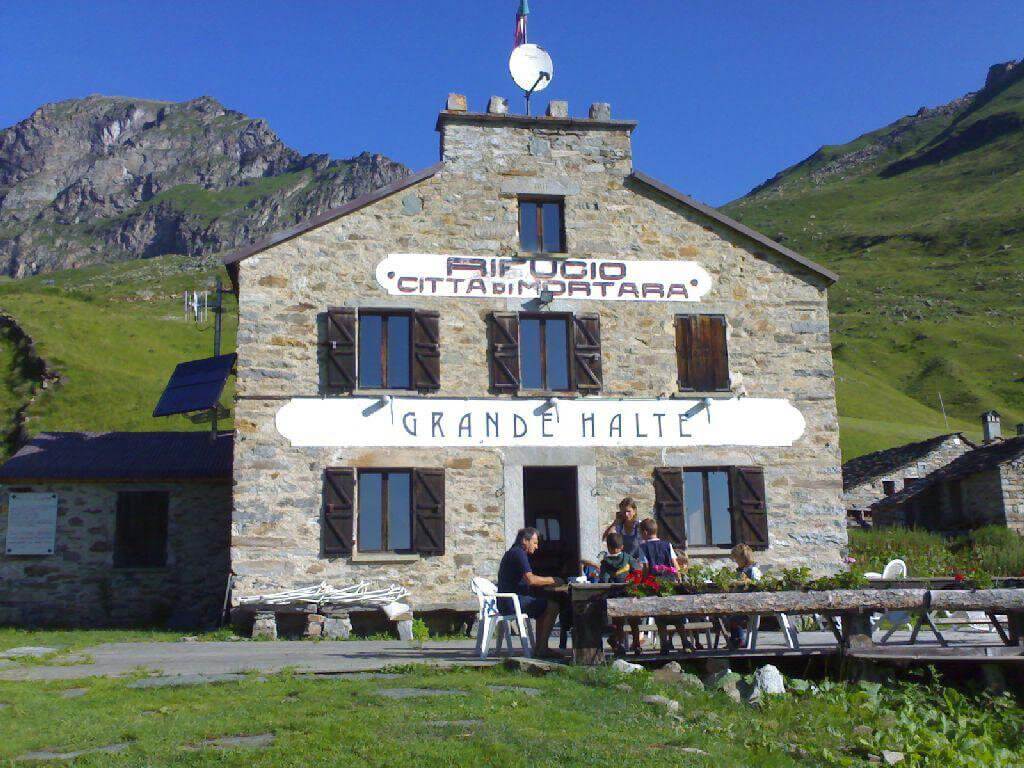 Rooms with a wooden interior with bathrooms on the same floor, sauna (in winter), hot showers, but above all, a kitchen serving high-quality dishes, mentioned in the prestigious Gambero Rosso and Le strade del Gusto guides. These are the distinctive features of the refuge Grande Halte, a crossroads for trekkers and skiers from all over the world, for those who face the ascent to Col d'Olen and for others to enjoy the descending pistes of Monterosaski on a snowboard or skis. If you want, you can also get to the Pianalunga station by cable car and then cover the 500 meters that lead to the refuge (therefore also suitable for very young children and parents with strollers).
9) BAITA SOCIALE ALPE CAMPO AT AN ALTITUDE OF 1923 METERS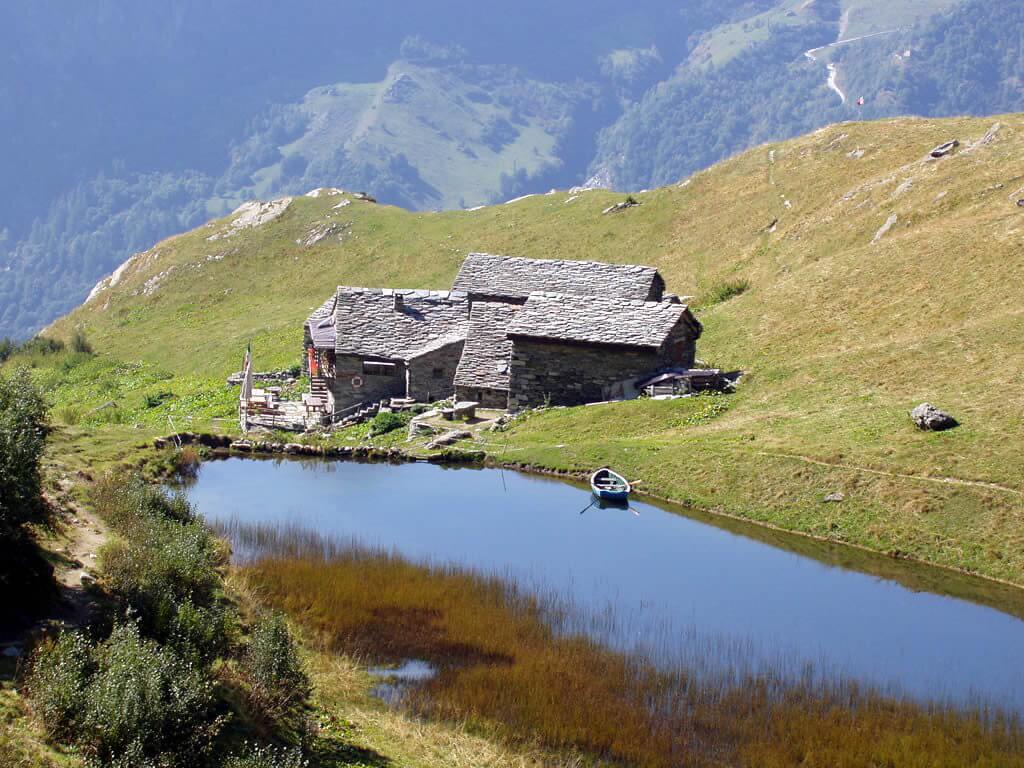 The ninth refuge where you can sleep at high altitudes is called Baita sociale Alpe Campo and is located at 1923 meters above sea level. You can easily get to the hamlet Ronco of Alagna, in 2 hours of walking along trail n ° 209 (ex n ° 9). From here it is possible to continue along several trails to reach some of the most beautiful spots on Monte Rosa, from Bocchetta della Moanda at a height of 2422 meters to Alpe Sattal at 2007 meters above sea level.
10) REFUGE CRESPI CALDERINI AT AN ALTITUDE OF 1836 METERS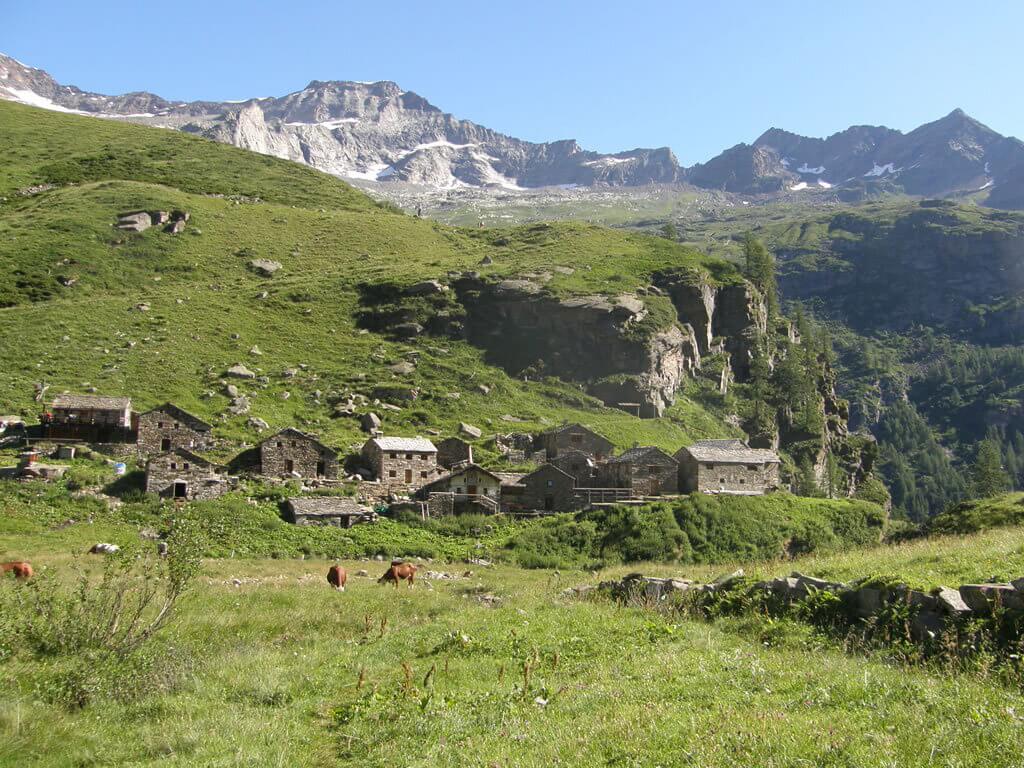 The last refuge on this list is called Crespi Calderini in honour of Anna Calderini, a mountaineer of the early '900. Located on the spectacular Alpe Bors plain, it has only 4 beds and a small dining room. Outside a covered terrace makes your stay more pleasant, especially when it rains. It takes about 1 hour on foot to reach, by way of Refuge Pastore. It is an exciting destination for anyone who wants to explore the Western Alps and sleep at high altitudes between green meadows, waterfalls, rocks and crystal clear lakes.
Do you want to compare all the refuges where you can sleep at high altitudes? Click here!