Every winter the Alps attract sportsmen and tourists from all over the world in search of relaxation, adrenaline and leisure. Winter activities in the Eastern Alps are numerous and are suitable for adults and children alike. Monte Rosa is part of the Alpine mountain range in Alagna and is among the favourite destinations for a winter break in the Alps: the activities for tourists are very rich and diversified, both for those who love skiing, and for those who have no interest in this discipline, but just want to spend their time at high altitudes, far from the chaos of big cities. A single week of vacation at the slow pace of the mountain is all you need to restore your spirit, body and mind. So, with the help of this article let's see the 9 winter activities you can do in the Alps in the company of friends, with family or even by yourself!
1) MONTEROSA SKI: 180 KM OF SKI PISTES AND 45 SKI LIFTS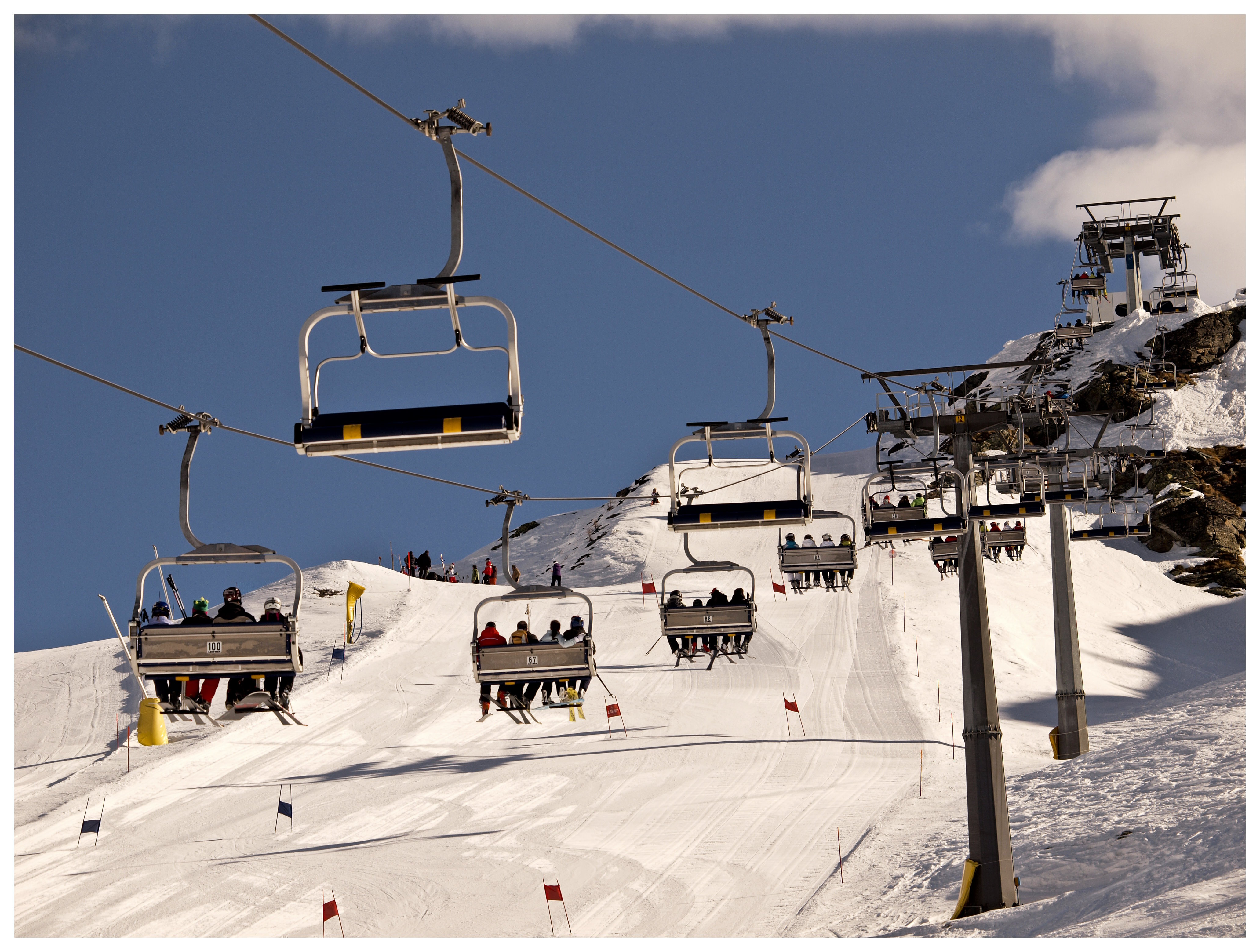 Best known as one of the largest and most organized ski areas in the Alps, Monterosa Ski ensures fantastic days of sports and outdoor activities for everyone, from beginners to athletes with some experience. With its 180 km of slopes and 45 ski lifts, Monterosa Ski is undoubtedly one of the main attractions of the Western Alps, thanks also to the vertiginous heights reached by the slopes, you are guaranteed to have quality snow for most of the winter.
2) OFF-PISTE SKIING IN FREERIDE PARADISE


There are those who ski on the slopes and those who prefer ... off-piste! It is certainly not a coincidence that Alagna Valsesia and Monte Rosa are called by true enthusiasts with their second name of freeride paradise. The "pink powder" here is seen as a religion and has an army of faithful followers. Routes such as the Vallone d'Oden, La Balma or the Zube Canyon provide emotional experiences that are difficult to describe. As always attention must be paid to the dangers: each ski outing should be planned with the help of qualified mountain guides, who are the only ones capable of providing the necessary support to those who want to enjoy the descent safely.
3) SKI TOURING ON MONTEROSA IN PIEDMONT AND THE AOSTA VALLEY

Seal skins, skis with bindings and heels, probe shovel and Artva: ski touring is another winter activity not to be missed for those who find themselves on the Alps in Piedmont and the Aosta Valley. The three valleys situated in our territory, thanks to the presence of chair lifts, cableways and modern cable cars, become the ideal stage for adventurous ski touring, the kind that gives you an adrenalin rush. It's just a few minutes' walk from the ploughed pistes to reach the spots from where to start your descent. And if you do not know where to start, remember that it is possible to organize group outings with UIAGM guides.
4) HELISKI: PURE FUN


If classic off-piste and the most extreme ski touring type are not enough for you... Then you have to try heliski, the ultimate frontier for freeride purists. Helicopters fly over the Alps and transport skiers and snowboarders to places that are otherwise inaccessible: like gullies and valleys of fresh snow in which to immerse themselves with all their energy. But without putting any strain on nature as the flights are limited and heavily regulated in respect of wild animals, territory, flora and of course the mountains. Weather conditions and snow permitting, an activity that can be practised until late spring, excellent for friends, couples or even numerous groups divided into groups of four per helicopter.
5) SPA AND WELLNESS CENTERS: SOMETHING FOR EVERYONE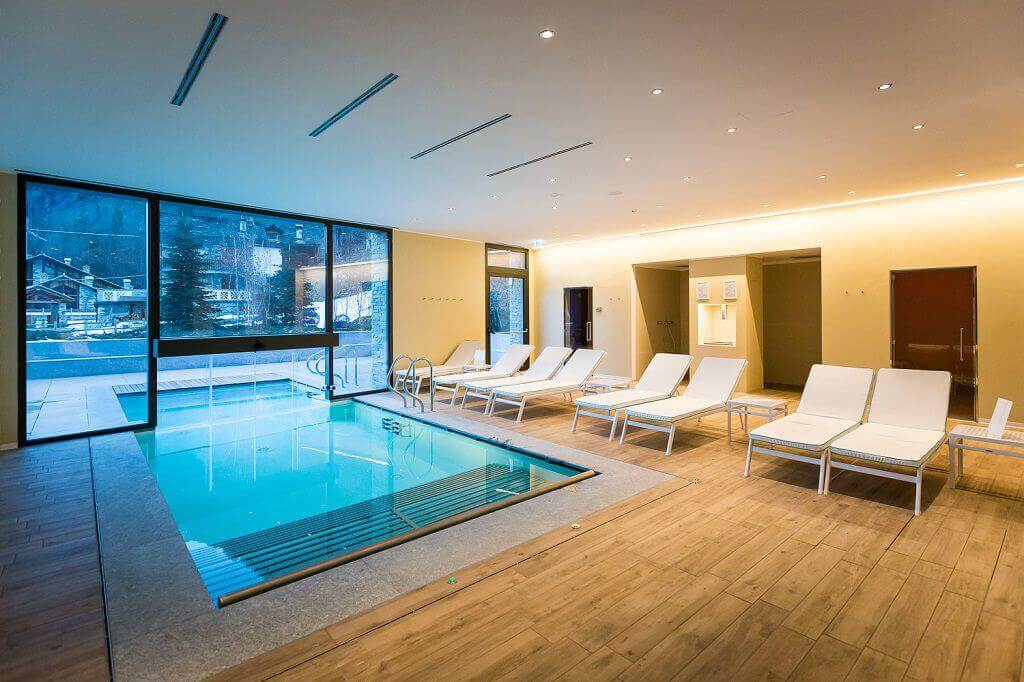 So far we have seen winter activities catered for ski or snowboard lovers. But there are many other things to do in the Alps that do not require padded protection and snow boots. For example, soaking in the hot water and soothing vapours of our SPAs and wellness centers while gazing at the spectacle of the snow falling copiously outside. In the municipality of Alagna - Valsesia there are five structures dedicated to wellness and hydrotherapy and at the cost of an entrance ticket, you have a Finnish sauna, a Turkish bath, emotional showers, a pampering bath and pampering galore just waiting for you!
6) THE ALAGNA SKATING TRACK (ALL WEEKENDS)


In winter until mid-February the skating ring of Alagna is active, and it's a valid alternative for adults and children who want to stretch their legs without having to trudge through snow and climb heights. Skating in the Alps or playing ice hockey is something magical, and a small and fleeting distraction suitable for any age, facilitated by a wide assortment of boots for hire.
7) SNOW YOGA TO RELAX YOUR MUSCLES AND REDUCE STRESS

Do you need to stretch your muscles, admire the landscape, improve your breathing, relax your mind ...? For these and other needs, snow yoga is the answer! As the name suggests, it is about practicing meditation in snowy spaces, from simple plateaus to public gardens. Led by expert teachers, participants will have the opportunity to practise yoga sessions wearing appropriate clothing, filling their lungs with the clean air of our mountains.
8) WINTER WALKS IN SNOWSHOES OR HIKING BOOTS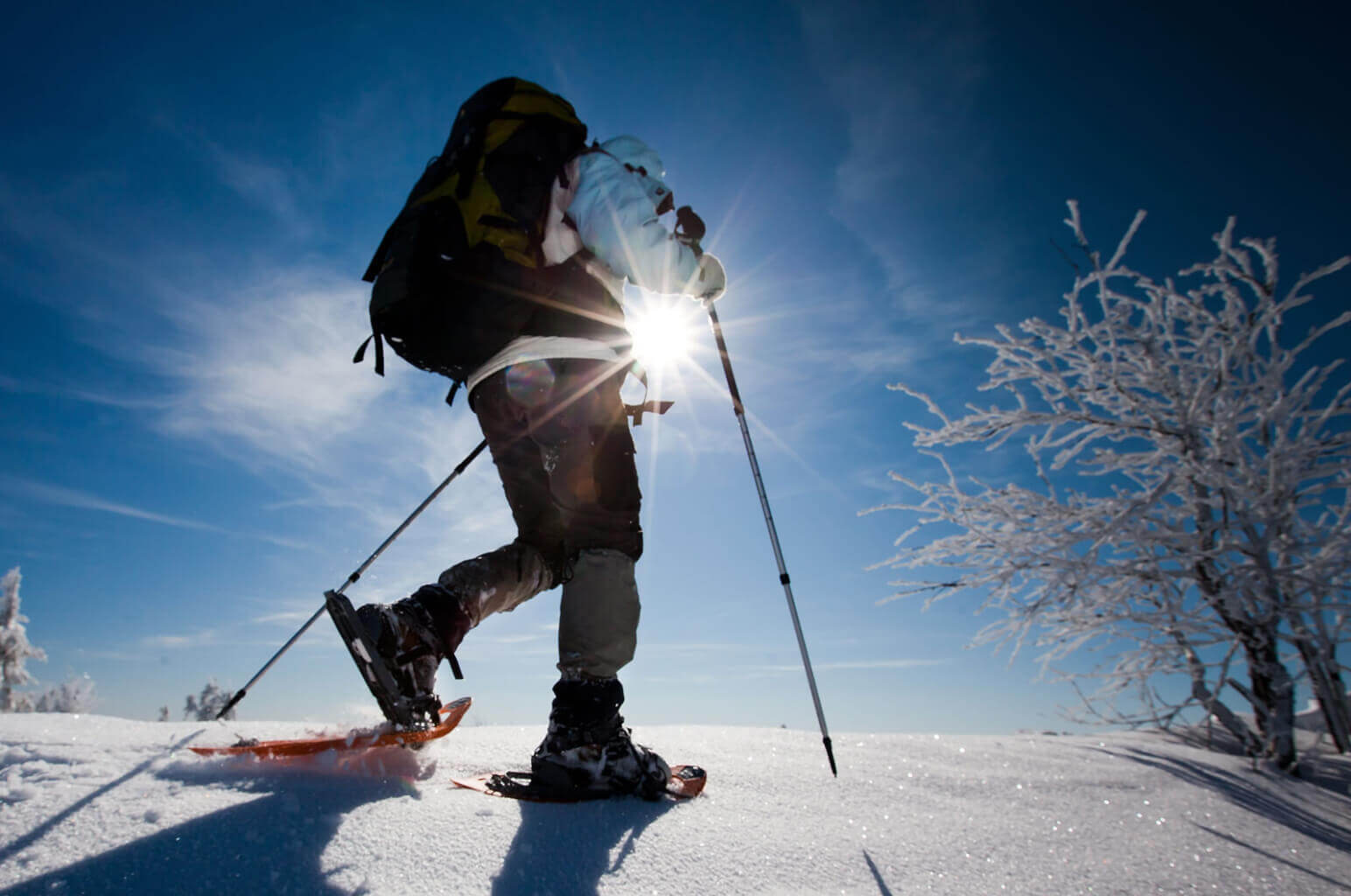 When you decide to wear boots and snowshoes for a walk in the woods, you might be disconcerted by the number of beaten paths (and not) in the Alps. Long or short, uphill or flat, suitable for anyone including those with a high technical level, the routes and tracks to do in the snow are truly numerous. Some suggestive trails are explored in the Winter Walks section of our website, while others can be explored in more detail using maps and illustrated books or participating in one of the group outings that are organized during the winter season, both during the day and in the fascinating night version.
We are ready to welcome you in the Alps: contact us for more info!