Staying in Alagna for a long vacation or a weekend is an intense experience, so be prepared for an extraordinary emotional stay, especially for mountain lovers. We have already talked about this topic regarding dreamy, high altitude shelters where you can sleep, or about the B & B's in Alagna. But our territory offers much more, such as hotels and historic hotels, evidence of an illustrious past that still continues to amaze new and loyal tourists. Chosen by families, couples, friends and for those who value a prestigious setting where to spend their holiday, the hotels and historic structures represent a winning choice to combine comfort, atmosphere and proximity to services. In this article you will read about some of the most famous historical lodgings of Alagna,  the magical places and ideal destinations for a ski holiday or for a break anytime of the year!
1) HOTEL CRISTALLO: A GUARANTEE SINCE 1932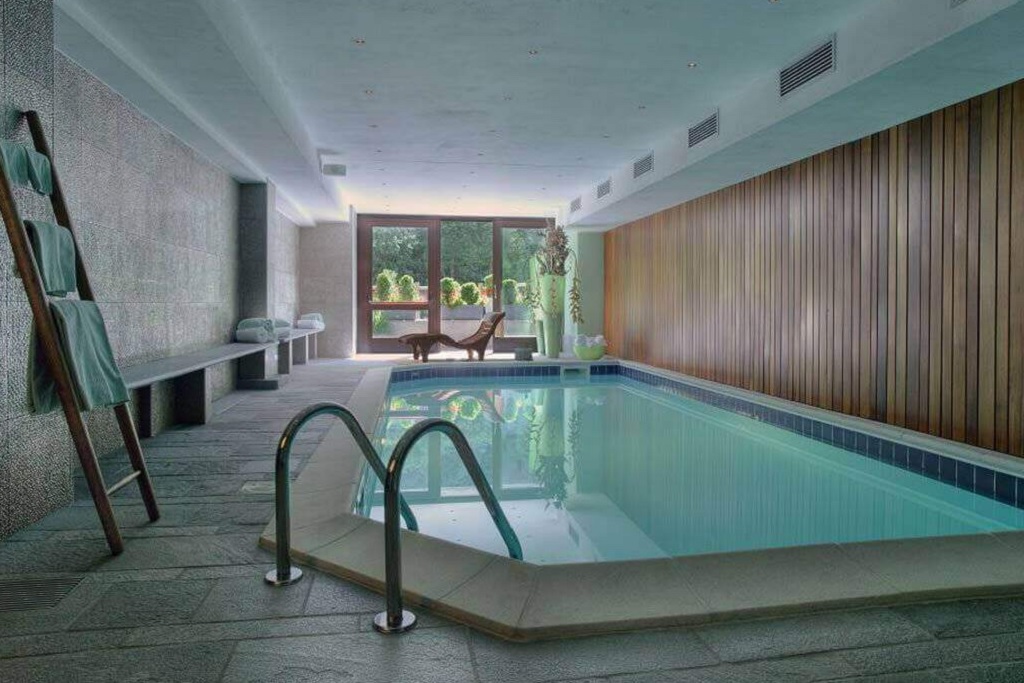 Built in 1932, the Cristallo Hotel has been able to renew itself over time thanks to major restyling and modernization, which has allowed it to bring the hotel into the modern era of contemporary tourism. Today Hotel Cristallo offers the best you could wish for in a stay with regards to pampering and tranquility: an airy and informal restaurant, with menus based on fresh, locally sourced ingredients, wines and local beers, a bar perfect to relax in after skiing ( the slopes are only 300 meters away), and above all a relaxation area with a heated pool and sauna to really close off a day of serious well-being. The rooms are cosy and splendid, all equipped with satellite TV and free WiFi.
2) HOLIDAY APARTMENTS IN CASA SMITT RIGHT IN THE MIDDLE OF THE HISTORICAL CENTER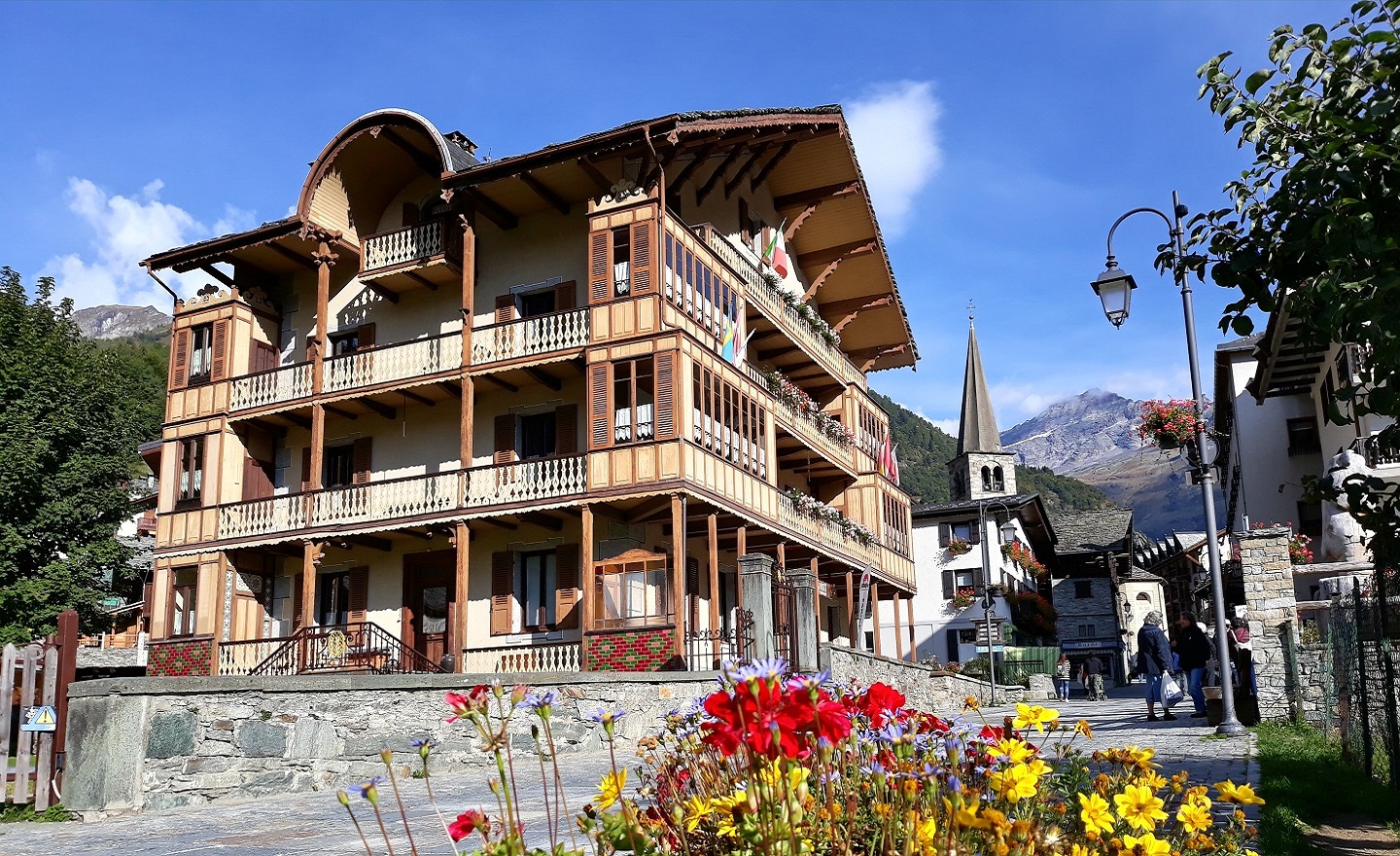 Casa Smitt apartments  are informal in a modern atmosphere, but with an almost secular history behind them and have the added bonus of being situated right in the historic center of Alagna. This is a completely renovated Art Nouveau villa, which overlooks the beautiful Piazza Regina Margherita, the beating heart of the town's pedestrian area. The structure stands out for its large garden with space for guests and children and the antique façade and interiors. The balconies of the apartments are spectacular, spacious and sunny in every season of the year, perfect for enjoying the city's bustle and the spectacular mountain from a privileged point of view.
3) HOTEL MONTAGNA DI LUCE: ANTIQUE MOUNTAIN REFUGE OF THE XVIII° CENTURY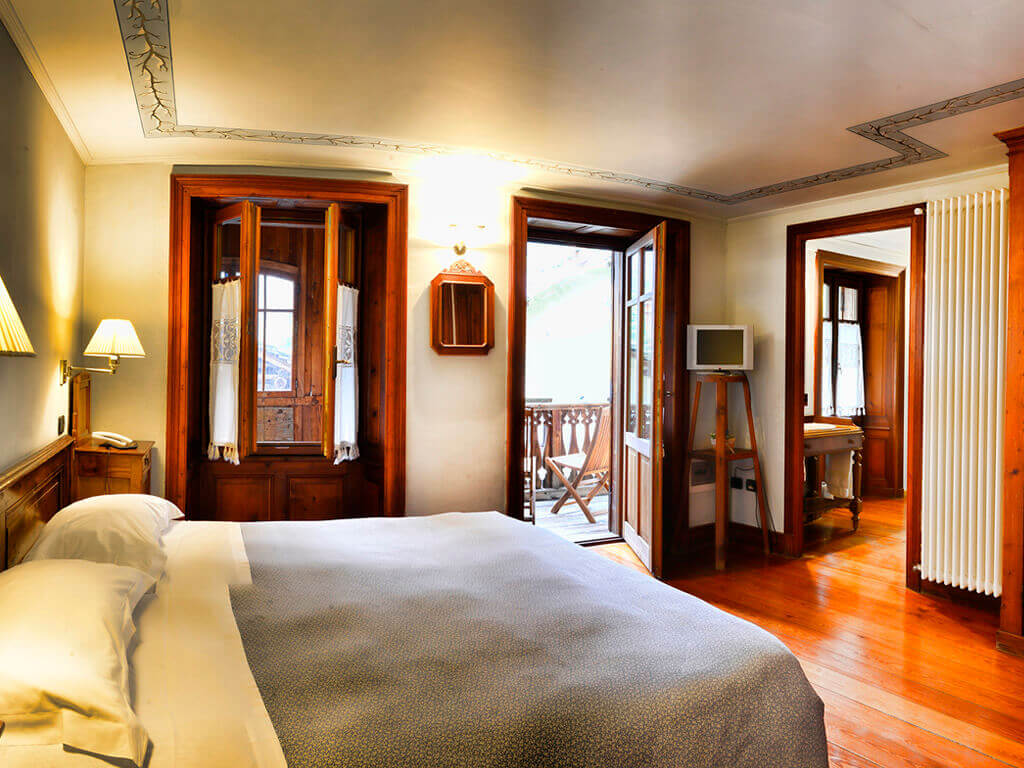 Property owned by the mountain guide Sergio Gabbio, the Hotel Montagna di Luce has been well known and appreciated for decades for its Walser atmosphere and for its position close to the main excursions and trips on Mount Rosa, including the recommended itineraries for off-piste skiing. In the hotel's 8 rooms you can find all sorts of comfort, from hydromassage baths or showers to an Internet connection. Set in the magnificent Walser village of Pedemonte, the Hotel Montagna di Luce is the best alternative to enjoy the peaceful tranquility of the mountain without giving up the many opportunities that freeride has to offer.
4) B&B TRE ALBERI LIBERI: IN THE HEART OF RIVA VALDOBBIA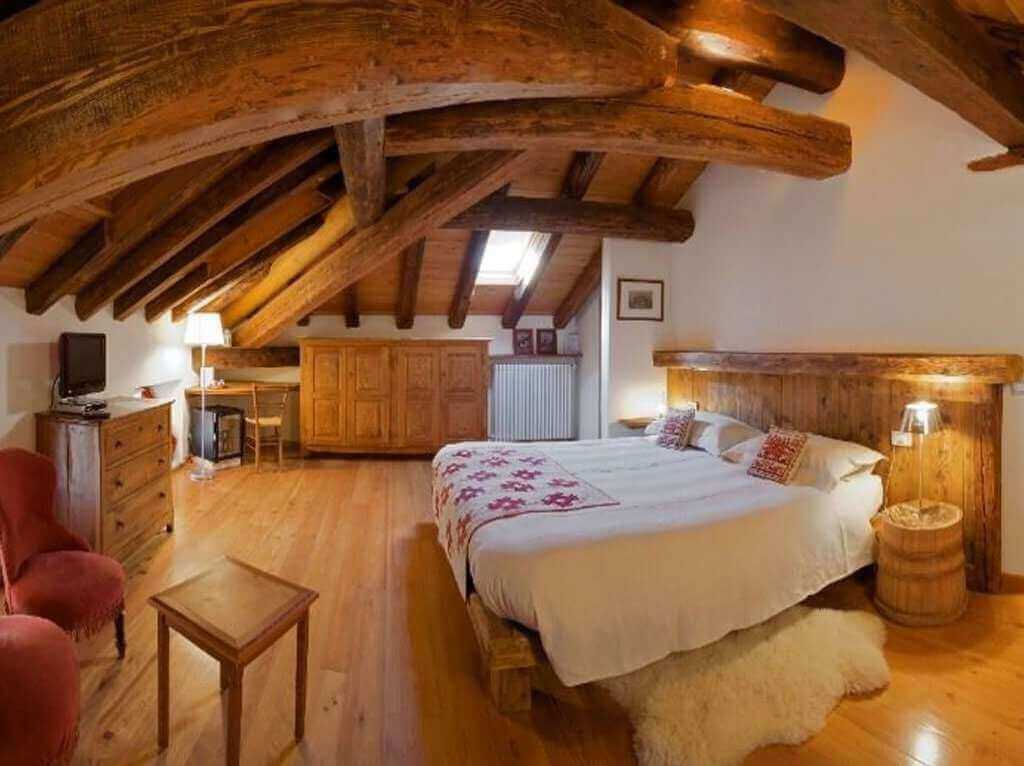 In the town of Alagna Valsesia you will not only find hotels and apartments. Equally worthy of mention are the family-owned bed and breakfasts, such as the delightful Tre Alberi Liberi, a structure run with love and a passion for hospitality by a Valzer family. Set in front of the south face of Monte Rosa, the Tre Alberi Liberi B&B has 5 rooms and a wellness area. Excellent and abundant breakfasts prepared with organic ingredients and locally sourced products (km 0 produce) which are cooked in abundance by Elena, your hostess. Mountain bikes in summer and snowshoes in winter are available at guest's request.
5) CASALPINA REGINA MARGHERITA (RELAIS REGINA)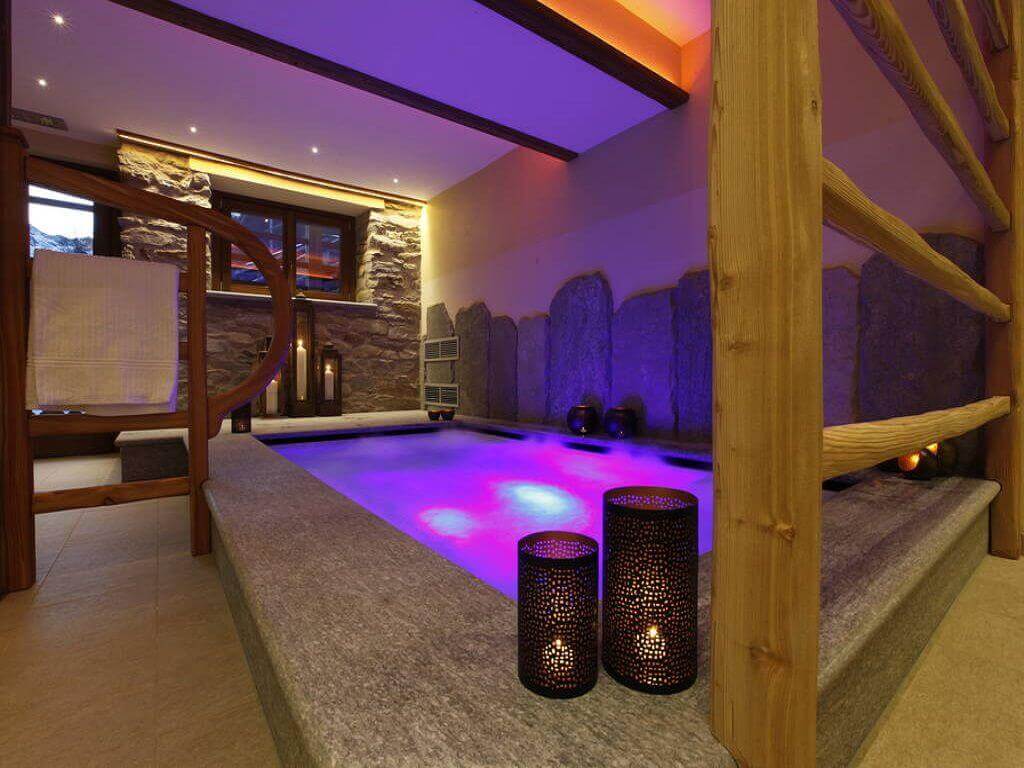 The final historic hotel we want to tell you about is called Relais Regina, also known as Casalpina Regina Margherita. The epithet queen is not accidental, since Queen Margaret herself stayed here. Another famous guest at the hotel was the writer Sibilla Aleramo, who took refuge here after yet another quarrel with Dino Campana. Prince Umberto of Savoy also passed through these parts, leaving an indelible mark in the memory of the hoteliers. Today this place so rich in history, situated in the Frazione Cà di Janzo, just 3 km from Alagna Valsesia, offers three different types of rooms: Casa Walser, Casa Perello and the original CasAlpina. To add to your unforgettable experience there is a bar, a breakfast room, a restaurant, a lounge where you can relax, sunny outdoor spots and a splendid SPA.