Welcome to Alagna Valsesia, a true paradise for trekking and mountaineering lovers. If you dream of an adventurous summer holiday and want to fully immerse yourself in natural beauty, then Alagna is the perfect place for you. In this enchanting Alpine town, you will have the opportunity to spend an unforgettable week exploring majestic mountains, tackling panoramic trails and discovering enchanting places. Get ready for an exciting experience and create lasting memories!
Day 1: welcome to Alagna!
Arrive in Alagna and immediately breathe in the fresh mountain air. This is the starting point for your one week adventure. Take a moment to immerse yourself in the welcoming atmosphere of this alpine city and get ready for the wonders that await you.
Day2: exploration of the hiking trails
Start your trekking adventure by exploring the hiking trails that surround Alagna. With the help of an expert guide, you'll discover breathtaking views and tackle routes suited to your level of experience. Walk through lush forests, alpine pastures and cross crystal clear streams. Nature will embrace you with its pristine beauty.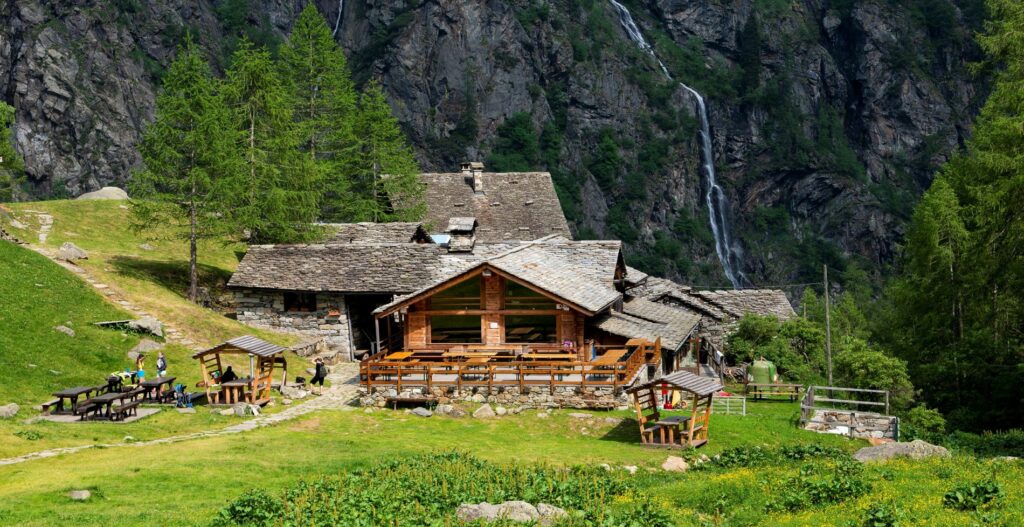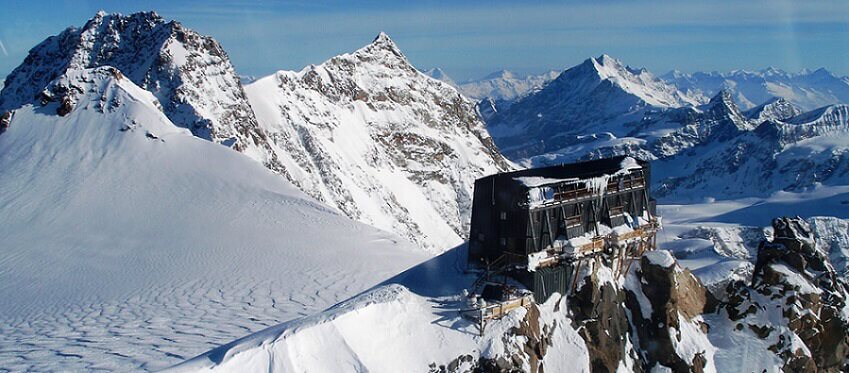 Day 3/4: toward the peaks
Today is the time to climb towards the peaks. Take on an exciting excursion led by expert mountaineers. Challenge yourself and reach new heights, taking in spectacular views along the way. The satisfaction of reaching the top will be priceless. The flagship is the coveted Capanna Margherita, a refuge located at 4554 meters obtaining the title of the highest refuge in Europe!
Follow this link to find out everything about mountaineering in Monterosa!

Mountaineering Monte Rosa. Organize your ascent on Alagna.it
Day 5: Otro.
If you like untouched nature, this is the destination not to be missed. With its scenic trails and enchanting location, Otro offers unique opportunities to venture into unspoiled nature. Visitors can immerse themselves in the tranquility of the luxuriant woods, walk along paths that cross alpine meadows and discover breathtaking views.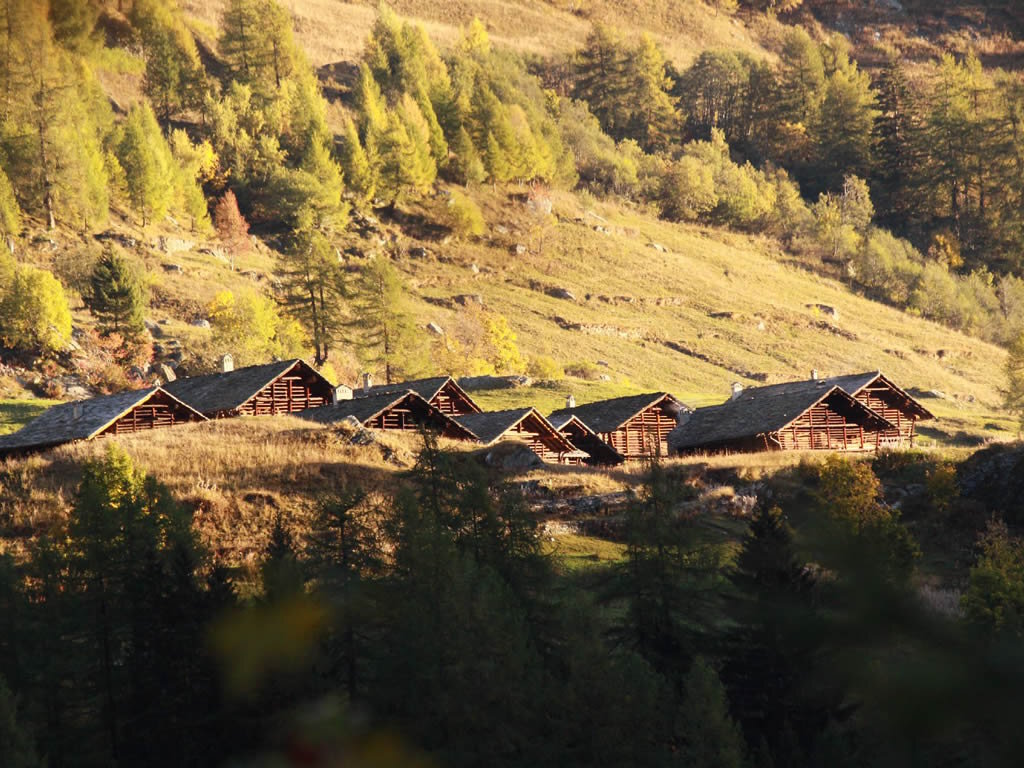 Day 6: Trekking in the Vogna valley:
Suitable for everyone, the Vogna valley is an enchanting picture of what Mother Nature can offer us. Here are all our suggestions for discovering this corner of paradise:
Day 7: Rest and meditation
Dedicate the last day of your week in Alagna to relaxation and reflection. Enjoy the surrounding landscape, relax in a peaceful green area or treat yourself to lunch with a view of Monterosa. It's time to appreciate everything you've experienced and get ready to take the memories of this unforgettable vacation with you.
Alagna Valsesia is the ideal destination for a summer week of trekking and mountaineering surrounded by nature. Through hiking trails, summit climbing, waterfall explorations and glacier walks, you will have the opportunity to discover the wild and untouched beauty of this alpine region. Get ready to face challenges, push your limits and go on an adventure that will leave you breathless. Alagna Valsesia awaits you for a holiday that will remain forever in your memories.