Summer has begun blowing its hot wind even in our valley: while on the summits of Monte Rosa you can still savour the taste of snow, at lower altitudes the meadows have turned green again, offering many opportunities for relaxation and fun to those who love sport and active vacations. There are so many things to see and do once you get there.
Hiking and trekking are practically infinite, and many are found within the del Parco Naturale Alta Val Sesia( Upper Val Sesia Nature Park). From small treks (Valle Vogna, Alpe Zube, Bivacco Ravelli etc.) to several days' trekking, such as the GTA (Great Crossing of the Alps) and the Alpine Way, which runs through our valleys. A tip for fans is to download the map on the page dedicated to trails: just enter your name and e-mail address to receive it with a click! Summer is also the right season for climbing: we have talked about it in the article 3 perfect climbing walls for you to climb in the summer, where we have listed the best spots where you can experience the thrill of vertical climbing. Read it now!
Equally practised is sport fishing and in particular, the famous "Valsesian fly fishing", a true art also famous outside national boundaries. For an overview of fishing permits and special regulatory areas, please see the free downloadable PDF map of the link. The River Sesia is also a destination sought out by lovers of white water sports.
The cool, unspoilt waters of the River Sesia offer a variety of recreational opportunities: in addition to the classical group rafting which is accompanied by an authorised guide, and we point out as examples canoeing, hydrospeed and canyoning, to be tried at least once in a lifetime to enjoy a healthy adrenaline dose in total safety. For those looking for something more peaceful, and suitable for small children, it is worth considering the many day trips, to visit the Mulino di Mollia, the villages of Rimasco and Rima San Giuseppe or Lago d'Orta further away, all inserted in a landscape framed in extraordinary charm.
Dive into summer in Alagna and organise your favourite activities!
THE MOUNTAIN HUT "CAPANNA REGINA MARGHERITA": MOUNTAINEERING IN ITS PUREST STATE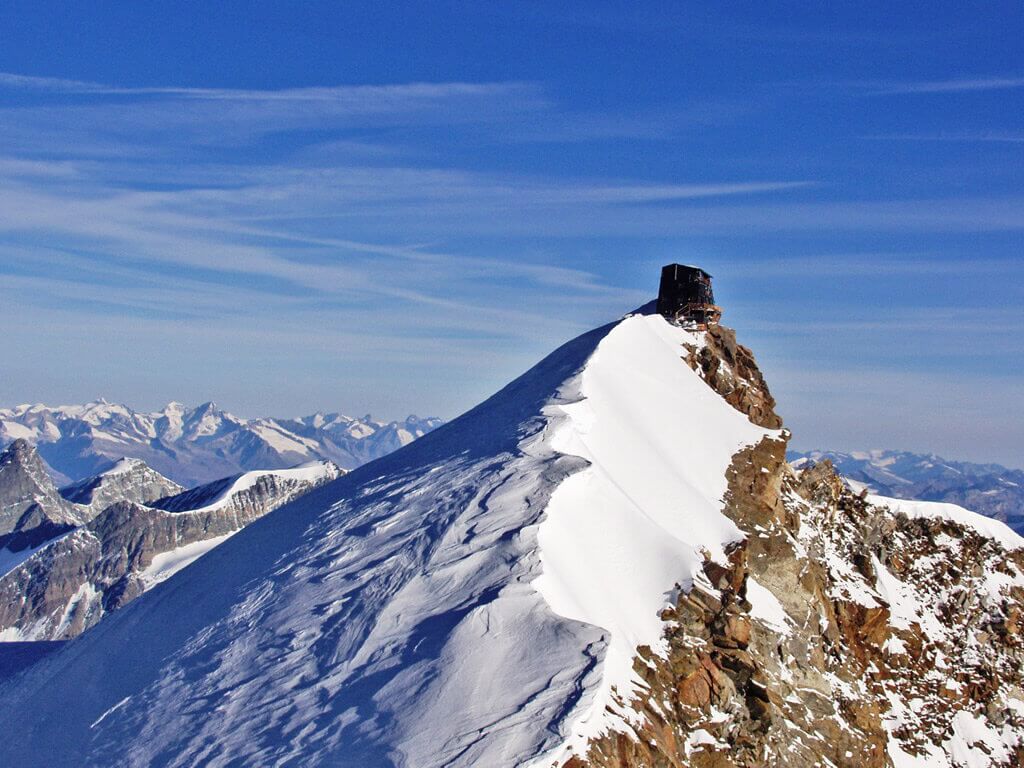 A mention of honour among the attractions of Alagna is the Capanna Regina Margherita, which with its 4,454 meters high is confirmed as the highest refuge in Europe. A record, and not in the least, synonymous with true adventure and mountaineering. There are many mountaineers who have stayed for one or more nights in this incredible place: they add to the array of tourists who have had the pleasure and fortune to climb up there. It is an intense and fulfilling experience that puts your physical and mental strength to test but provides emotions hard to forget. Here too, the holiday packages are different depending on the number of days you want to spend: for an idea of the solutions we have available this summer, please refer to the updated article Capanna Margherita: more snow, more adventure, or directly to the page dedicated to holiday packages and hikes over 4.000m.
PROMOTION "FREE MOUNTAIN": FUN FREE OF CHARGE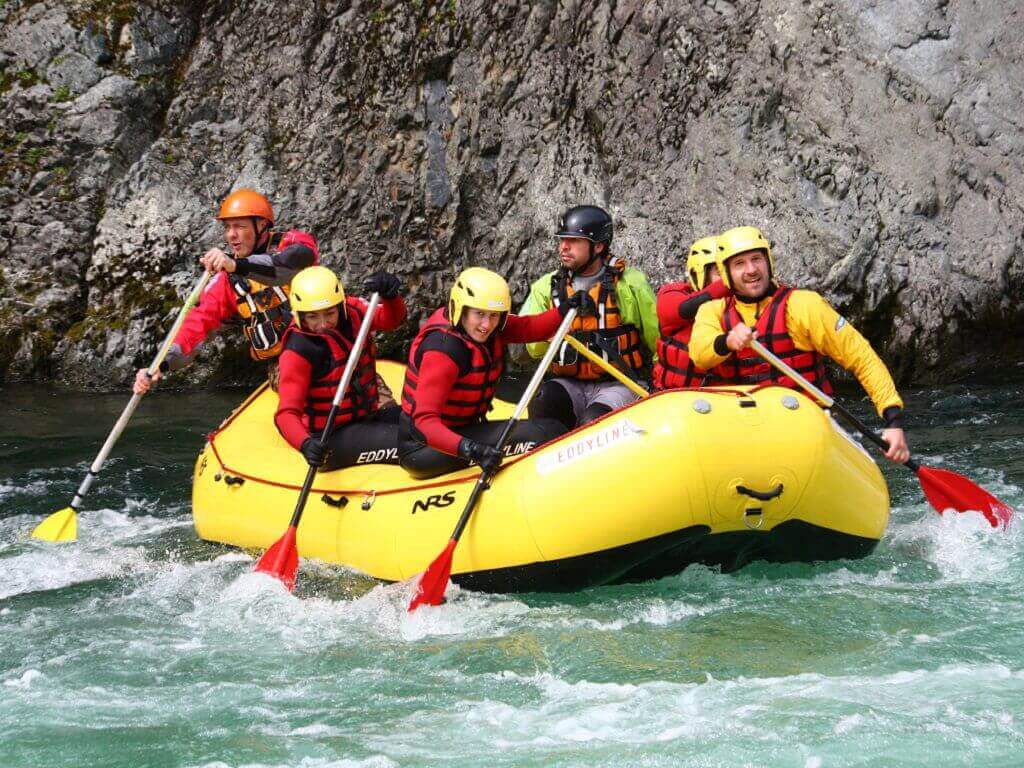 From this year, the Consorzio Turismo Valsesia Monterosa has decided to offer you an extra incentive. For the summer period from 1 June to 23 July and from 4 to 30 September there is a promotion Montagna Gratis in Alagna, which consists of a system of credits reserved for the guests of the structures taking part in the promotion. The system is really simple: anyone who chooses to stay at one of the partner hotels will receive 6 credits for 4 nights and 12 credits for 7 nights. For stays in an apartment or B&B, you will receive 4 credits for 4 nights or 8 credits for 7 nights! But what are the credits for? Depending on your number of credits, you will have the opportunity to purchase one of the following experiences or services:
River Sports (rafting, canyoning, hydrospeed) --------------- 6
Entrance to the Walser Museum -------------------------------------- 1
Cable car ride up to Monte Rosa a 3000m --------------------- 4
Farm outing ------------------------------------------------ 1
Nature hike to Lake de La Peccia --------------------- 4
Dinner in a refuge or restaurant (drinks excluded) ---------------- 5
Lunch in a refuge or restaurant (drinks excluded) -------------- 4
In short, an enjoyable opportunity to cushion the costs of vacation without giving up on anything. The details of the promotion and the list of the structures can be consulted via the link Regolamento Montagna Gratis, for any other information, please write to us without any obligation using the form on the Contacts page. Summer in Alagna will surprise you: come and discover it with your family, in pairs or with your friends!
Choose your holiday package now and book online in just a few clicks.